Listen to this article
Welcome to the CLAWcation phenomenon – a fusion of delectable BBQ feasts and captivating staycation experiences that promises to tantalize your taste buds and rejuvenate your senses. Nestled within the heart of Ras Al Khaimah's Hampton by Hilton Marjan Island, the CLAW BBQ restaurant introduces a one-of-a-kind stay and dine package that brings together mouthwatering cuisine and indulgent relaxation. In this comprehensive guide, we embark on an exciting journey to explore the rich offerings of CLAWcation, from its tantalizing menu options to the enchanting accommodations that make for an unforgettable escape.
CLAWcation Offer
Hampton by Hilton Marjan Island and CLAW BBQ RAK are offering a stay and dine package starting from AED849 on weekdays and AED 949 on weekends which includes:
A 1-night stay in a Standard Sea or Island View room inclusive of Breakfast for 2
A CLAW BBQ special dining experience for 2
Guests receive 20% discount on a la carte food and beverages
Available all through the year, except Public Holidays and Festive season, the offer is subject to availability, inclusive of taxes
Unveiling CLAWcation: A Sneak Peek into the Ultimate Staycation
CLAWcation, a term that embodies the very essence of indulgence, adventure, and mouthwatering cuisine, welcomes you to a world where BBQ dreams come true. Whether you're a BBQ aficionado or simply seeking a getaway that tantalizes your taste buds, this exquisite offering promises an unforgettable experience. Picture yourself savoring succulent ribs, prime steaks, and lobsters while soaking in breathtaking views of the sandy private beach and the azure Arabian Gulf. The heartwarming American hospitality and vibrant ambiance complete the perfect recipe for an enchanting stay and dine retreat.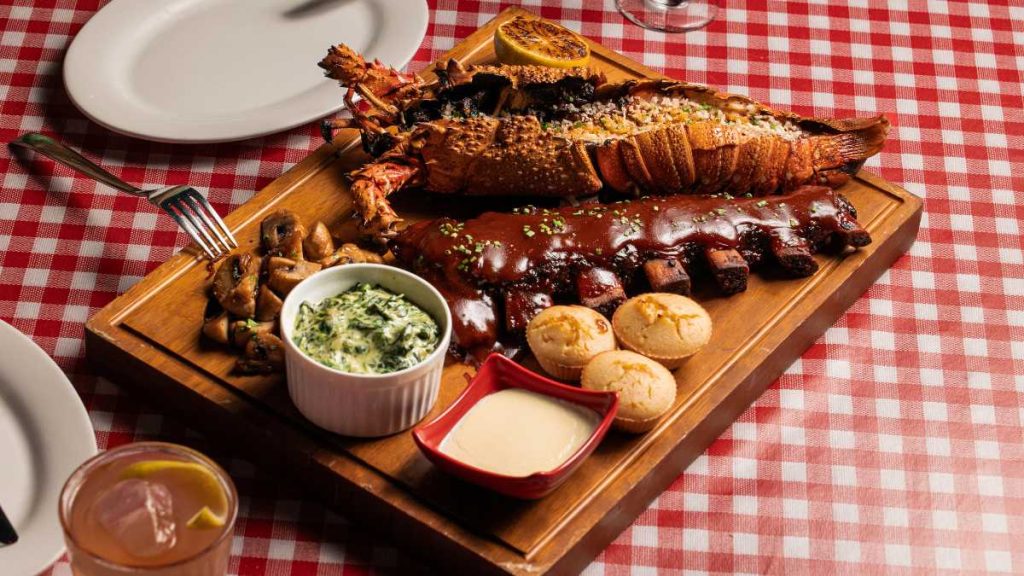 The All-American Dining Experience at CLAW BBQ
Embracing American Flavors and Hospitality
As you step into the world of CLAWcation, prepare to be swept away by the authenticity of an all-American dining experience. CLAW BBQ, an award-winning restaurant, serves as the epicenter of this culinary adventure. With its expansive terrace overlooking the serene private beach, this is more than just a restaurant – it's an escape to a world where flavors, views, and hospitality intertwine.
A Menu Bursting with Flavor
The heart of CLAW BBQ lies in its delectable menu, carefully crafted to satisfy even the most discerning palates. From the sizzling rack of ribs to the succulent prime steaks, each dish is a celebration of flavors. And let's not forget the pièce de résistance – the whole lobster. Paired with three CLAW BBQ house sides and two delectable sauces, this Surf & Turf option is a true feast for the senses.
Signature Beverages in Moonshine Jars
Quench your thirst with a range of signature beverages, all served in charming moonshine jars and pitchers. The CLAW-some concoctions are a testament to the restaurant's dedication to providing a unique and unforgettable dining experience. With each sip, you'll be transported to the heart of America's culinary landscape.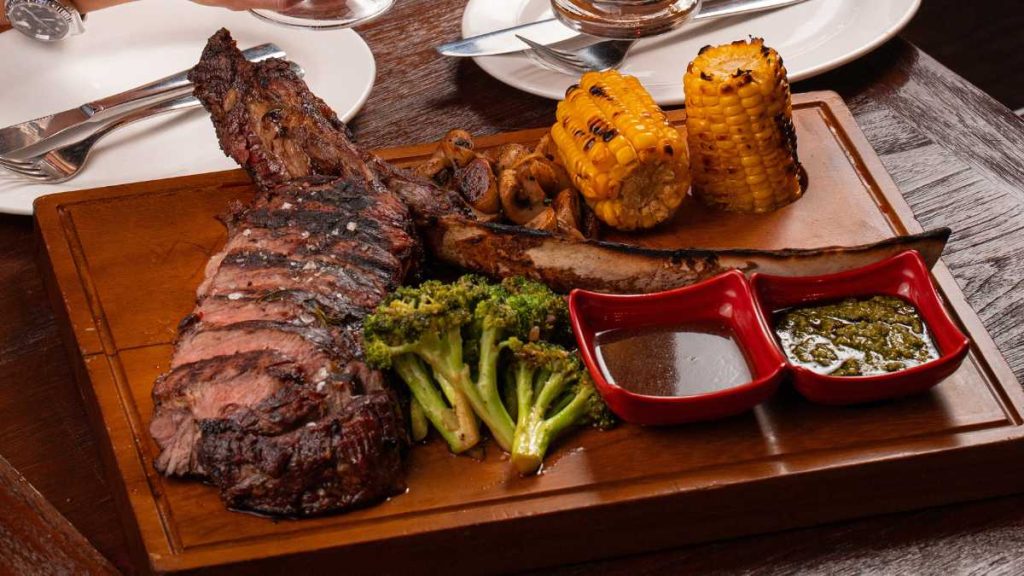 Accommodations that Radiate Vibes of Goodness
Stylish Comfort in Every Corner
The CLAWcation package extends beyond just the culinary delights. It includes a one-night stay in a Standard Sea or Island view guest room, where every corner oozes good vibes. The interiors are a visual delight, inspired by the joyous atmosphere of a day at the beach. Colorful boat paddles adorn the guest rooms, while surfboards add a touch of charm to the restaurants and public areas.
The Art of Unwinding
At Hampton by Hilton Marjan Island, unwinding isn't just an option – it's a way of life. The carefully curated interiors, coupled with the soothing sound of the waves, create an ambiance that's perfect for relaxation. Whether you're lounging on your balcony or exploring the private beach, you'll find serenity at every turn.
Challenges and Feasts: CLAW BBQ's Culinary Adventures
For the Steak Lovers: The Tomahawk Challenge
Indulge in the ultimate carnivorous experience with the 1kg Tomahawk steak challenge. Accompanied by three CLAW BBQ House Sides and two delectable sauces, this challenge is a true feast for those with an insatiable appetite for meaty goodness. Are you up for the challenge?
The Bold and the Brave: Surf 'n Turf
If you're torn between the allure of succulent ribs and the indulgence of prime steak, the Surf 'n Turf option is tailor-made for you. Choose between a rack of ribs or a prime steak, and relish the flavors of both worlds. Add a whole lobster, three CLAW BBQ house sides, and two sauces to the mix, and you've got a dish that's not for the faint of heart.
Reservations and Booking: How to Embark on Your CLAWcation
Booking your CLAWcation adventure is as easy as can be. Simply reach out to Reservations_1.hamptonmarjan@hilton.com or give them a call at 07 209 0090.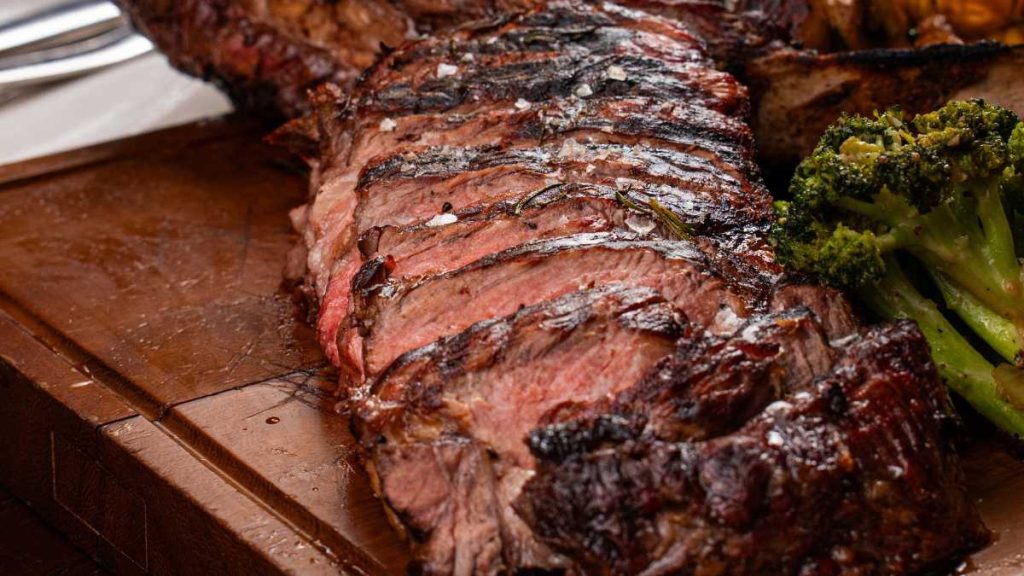 Frequently Asked Questions (FAQs)
Q: What is CLAWcation?
A: CLAWcation is a unique stay and dine experience offered by CLAW BBQ at Hampton by Hilton Marjan Island, blending sumptuous BBQ cuisine with luxurious accommodations.
Q: What are the dining options included in CLAWcation?
A: CLAW BBQ offers two tantalizing dining options: the Tomahawk Challenge, featuring a 1kg steak with sides and sauces, and the Surf 'n Turf, a delectable combination of ribs, steak, and lobster.
Q: How can I book my CLAWcation?
A: Booking is easy! Simply email Reservations_1.hamptonmarjan@hilton.com or call 07 209 0090 to secure your CLAWcation adventure.
Q: Are there any discounts included in the CLAWcation package?
A: Yes, guests receive a 20% discount on a la carte food and beverages, adding even more value to your experience.
Q: Is CLAWcation available year-round?
A: Yes, CLAWcation is available throughout the year, except during Public Holidays and the Festive season, ensuring you can plan your escape at your convenience.
Q: What makes CLAW BBQ's dining experience unique?
A: CLAW BBQ offers not only mouthwatering cuisine but also signature beverages served in charming moonshine jars, creating an unforgettable dining atmosphere.
Conclusion: A Flavorful Escape Awaits
As we conclude this journey through the world of CLAWcation, it's evident that this offering is more than just a stay and dine package – it's a celebration of flavors, views, and relaxation. The marriage of CLAW BBQ's sumptuous creations with the serene accommodations of Hampton by Hilton Marjan Island creates an experience that's truly unforgettable. Whether you're seeking a romantic escape, a gastronomic adventure, or simply a rejuvenating getaway, CLAWcation promises to exceed your expectations and leave you with memories that linger long after you've returned home. So why wait? Embark on your CLAWcation today and savor every moment of this exceptional journey.
Contact & Location
Phone – 07 209 0000