Listen to this article
Get ready to embark on a journey to luxury and leisure as we introduce W Al Marjan Island, the latest addition to the W Hotels family. Nestled on the picturesque Al Marjan Island in Ras Al Khaimah, this beachfront gem promises an unforgettable experience. In this comprehensive guide, we'll delve into the details of this exciting new property, from its funky interiors to the stunning sea views.
The Arrival of W Al Marjan Island
Discover Ras Al Khaimah's Newest Gem
Ras Al Khaimah, known for its natural beauty and rich cultural heritage, is set to elevate its status as a global tourist destination with the arrival of W Al Marjan Island. Owned by Marriott International, this vibrant beachfront property is scheduled to open its doors in early 2027. Get ready to be blown away by its iconic design and luxurious accommodations.
A Beachfront Oasis
300 Rooms and Suites Overlooking the Arabian Gulf
At W Al Marjan Island, waking up to breathtaking sea views will be an everyday luxury. With 300 meticulously designed rooms and suites, every guest will enjoy a front-row seat to the splendor of the Arabian Gulf. Whether you're here for a weekend getaway or an extended stay, the beach is just a stone's throw away.
Where Luxury Meets Entertainment
Signature Amenities and Experiences
W Hotels are renowned for their exceptional amenities, and W Al Marjan Island is no exception. Immerse yourself in the vibrant atmosphere of the Living Room, take a dip in the stylish Wet deck, or unwind at the W Lounge. For those seeking relaxation, the Away Spa offers a sanctuary of serenity. Fitness enthusiasts can stay on track at the Fit fitness centre.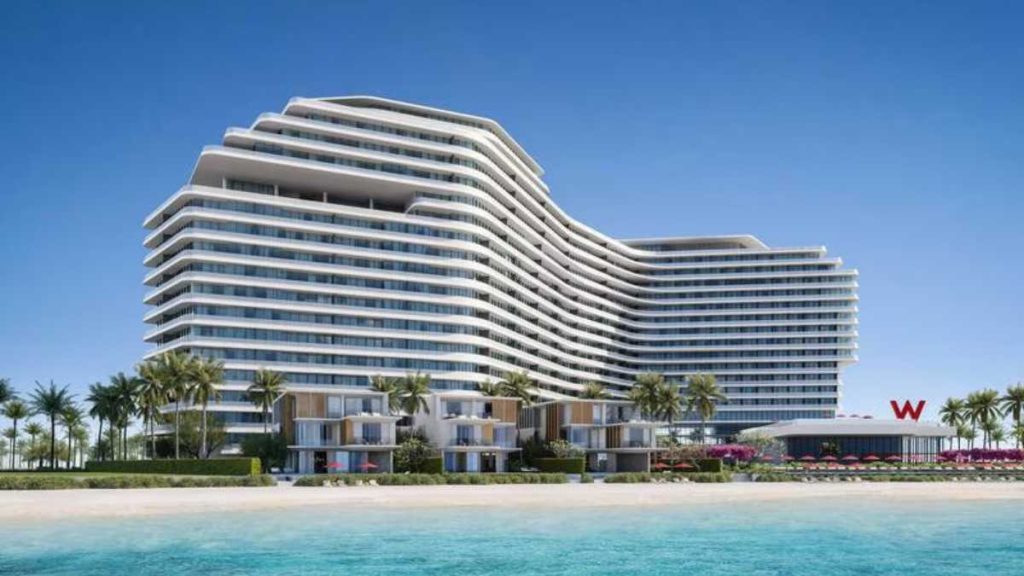 Culinary Delights Await
Trendy Dining Experiences
While we can't spill all the beans just yet, rest assured that W Al Marjan Island will tantalize your taste buds with its culinary offerings. Stay tuned for details about the three restaurants that promise to elevate your dining experience. And for those who love a little retail therapy, there's a space dedicated to shopping, but we'll leave that as a delightful surprise!
The Vision Behind the Project
Dalands Holding's Commitment to Excellence
Saurabh Gupta, the Chief Executive of property developer Dalands Holding, believes that W Al Marjan Island will become an iconic destination. Its unique design, luxurious accommodations, and trendy dining options are expected to make it immensely popular. Through this project, the goal is to enhance the allure of Al Marjan Island further.
Al Marjan Island: A Leisure Haven
Exploring the Archipelago
Al Marjan Island is already a top leisure destination in Ras Al Khaimah. Comprising four man-made islands, it boasts waterfront residences, pristine white-sand beaches, and luxurious resorts. Moreover, it's conveniently located near Ras Al Khaimah's famous cultural and adventure attractions.
Strengthening Ras Al Khaimah's Appeal
Abdulla Al Abdouli's Vision
Abdulla Al Abdouli, the Chief Executive of Marjan, emphasizes the importance of adding the W Hotels brand to the city's portfolio. This move is set to bolster the northern emirate's allure on the global tourism stage, attracting international investors and prestigious projects. The launch of W Al Marjan Island is a testament to this commitment.
Joining the UAE W Hotels Family
Continued Expansion
W Al Marjan Island marks the fourth property under the W Hotels brand in the UAE, joining the ranks of W Dubai The Palm, W Dubai – Mina Seyahi, and W Abu Dhabi – Yas Island. The brand has plans for more exciting openings across the region, so keep an eye out for future announcements.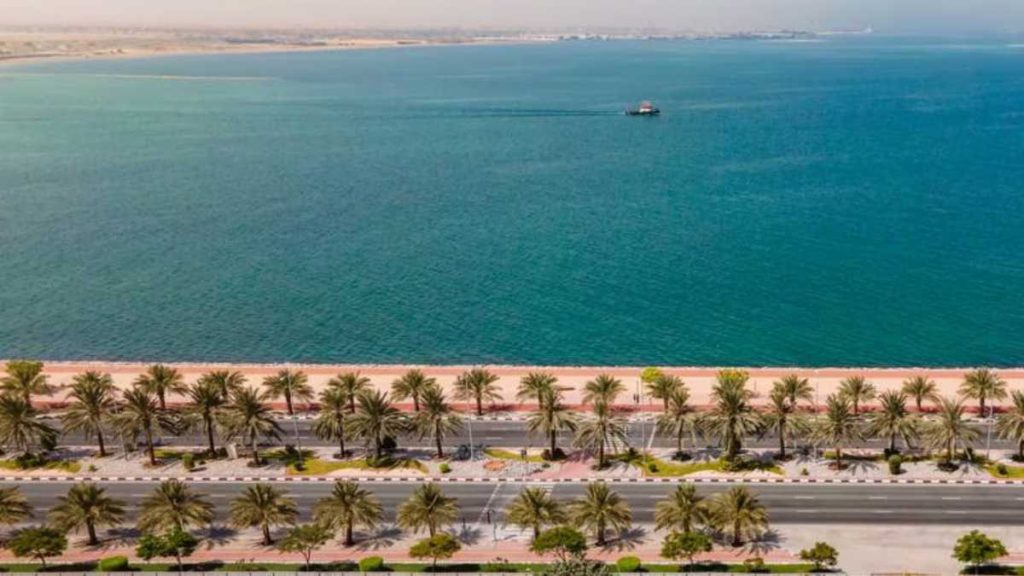 Frequently Asked Questions
Q: When will W Al Marjan Island open?
A: W Al Marjan Island is scheduled to open in early 2027.
Q: How many rooms and suites does the hotel offer?
A: The hotel features 300 rooms and suites, all offering stunning sea views.
Q: Are there any signature amenities at the hotel?
A: Yes, the hotel offers signature amenities such as the Living Room, Wet deck, W Lounge, Away Spa, and Fit fitness centre.
Q: Can you tell us about the dining options?
A: While specific details about the restaurants are yet to be revealed, the hotel promises trendy and delightful dining experiences.
Q: Where is Al Marjan Island located?
A: Al Marjan Island is located in Ras Al Khaimah and is known for its waterfront residences, beaches, and luxury resorts.
Q: How can I book a reservation at W Al Marjan Island?
A: For reservations, you can call: +971 50 675 0816 or +971 52 928 66 39.
Ending Note
In conclusion, W Al Marjan Island is poised to redefine luxury and leisure in Ras Al Khaimah. With its stunning beachfront location, signature amenities, and trendy dining options, it promises an experience like no other. As the emirate solidifies its place on the global tourism map, W Al Marjan Island stands as a testament to Ras Al Khaimah's commitment to excellence.