Listen to this article
Are you ready for a beachside experience like no other? Look no further than Ula, the hidden gem nestled on the golden sands of Movenpick Resort Al Marjan Island in Ras Al Khaimah. With its organic, earthy vibes and stunning views of the Arabian Gulf, Ula is the ultimate destination for relaxation and a true holiday vibe, from day to night.
Unwind in Paradise
Ula Ras Al Khaimah offers a range of activities and experiences that will leave you feeling rejuvenated and refreshed. Whether you're a food lover, a cocktail enthusiast, or simply looking to soak up the sun, Ula has something for everyone.
Delicious Dining with a View
Indulge in a mouthwatering meal at Ula while taking in the breathtaking views of the Arabian Gulf. The restaurant offers a variety of Mediterranean-inspired dishes that are sure to tantalize your taste buds. From fresh seafood to delectable vegetarian options, Ula's menu has it all. Don't forget to try their signature cocktails and carefully selected wines to complement your meal.
Beachside Bliss
Relaxation is taken to a whole new level at Ula. Take a dip in the inviting pool or bask in the sun on the pristine beach. Feel the sand between your toes as you unwind and let the gentle sea breeze wash away your worries. Ula provides a serene and tranquil atmosphere where you can escape from the hustle and bustle of daily life.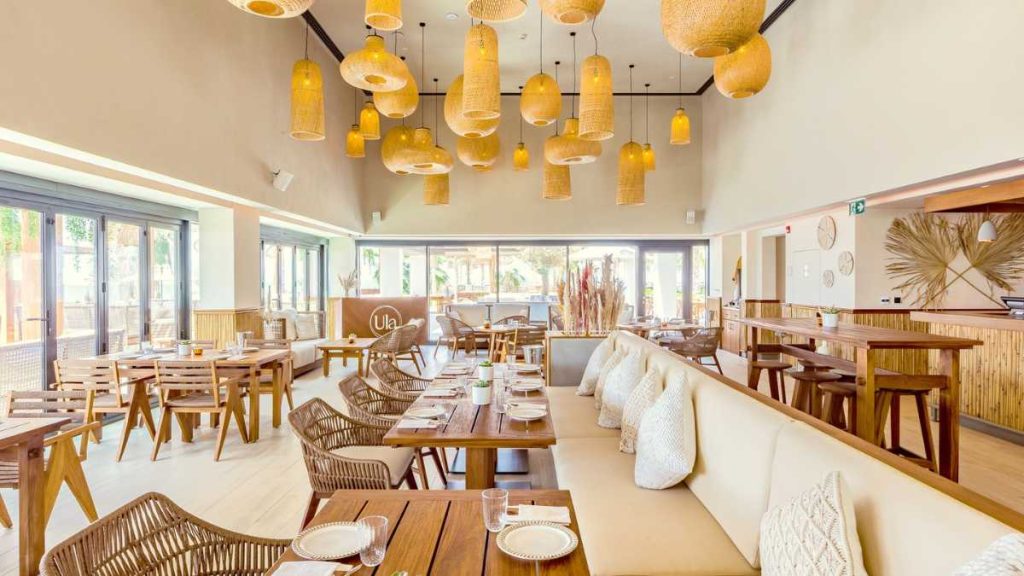 Fun in the Sun
If you're in the mood for some activity, Ula offers a range of options to keep you entertained. Challenge your friends to a game of beach volleyball, go for a swim in the crystal-clear waters of the Arabian Gulf, or take a leisurely stroll or jog along the picturesque beach. The choices are endless, and the fun never stops at Ula.
Explore the Surroundings
Ula Ras Al Khaimah is not just about the beach. Take some time to explore the nearby shops and restaurants, or embark on a day trip to one of the nearby islands. The emirate of Ras Al Khaimah has plenty to offer in terms of cultural experiences and natural beauty. Immerse yourself in the rich history and heritage of the region while enjoying the modern comforts of Ula.
Events and Offers at Ula Ras Al Khaimah
At Ula Ras Al Khaimah, there are various events and offers that cater to different tastes and preferences. From lively beach parties to exclusive dining experiences, Ula has something for everyone. Here are some of the exciting events and offers you can enjoy:
Boho Brunch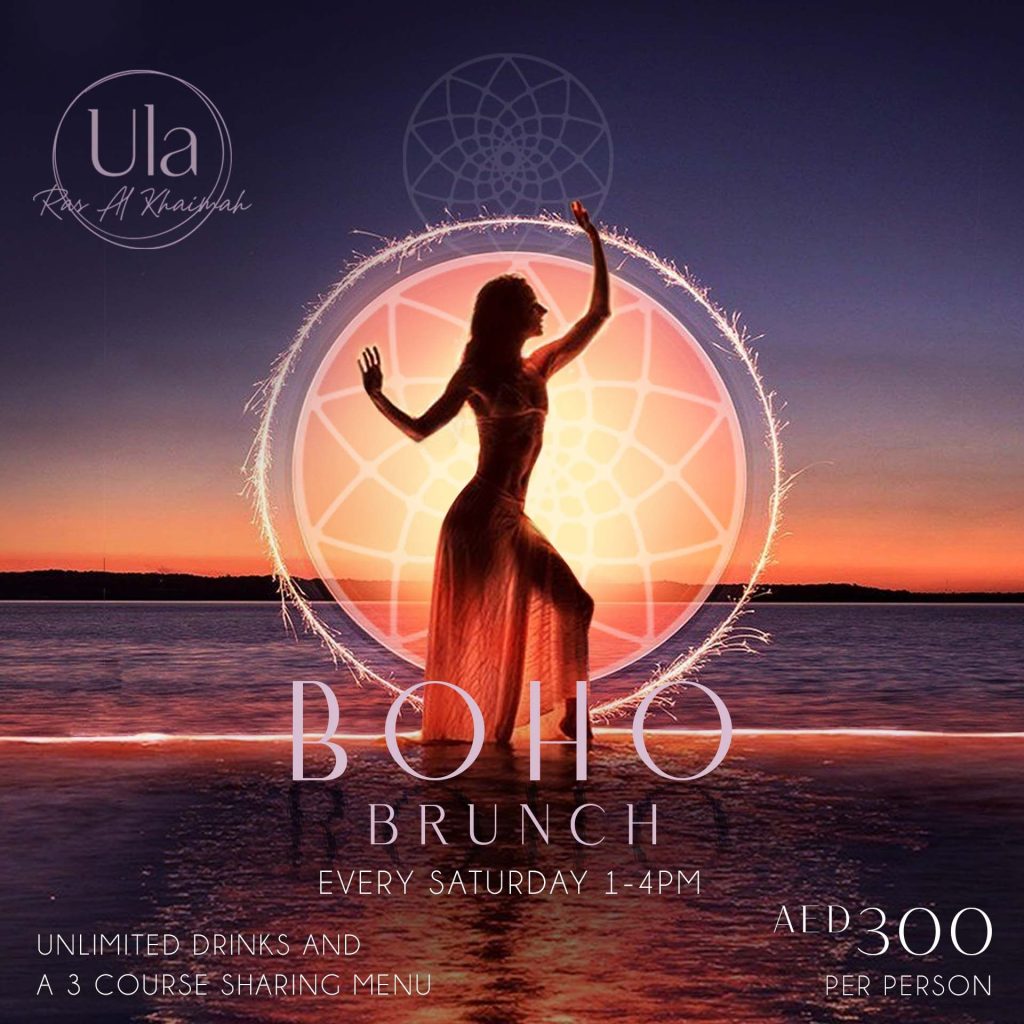 Every Saturday, from 1pm to 4pm, Ula Ras Al Khaimah invites you to experience the vibrant and glamorous Boho Brunch. As the sun kisses the horizon and the deep hues of the evening embrace the glittering waters, indulge in the culinary excellence of Culinary Director and Chef Rob Rathbone's superb sharing menu. Accompanied by unlimited paired wines and crafted cocktails, this brunch is a perfect blend of delicious food, lively atmosphere, and stunning beach views. Join the vibrant boho vibe and enjoy the Boho Brunch at Ula Ras Al Khaimah for AED 300 per person.
Ula Escape Staycation
Escape to Al Marjan Island for the ultimate summer staycation with Ula. This incredible package includes a double room with breakfast at Movenpick Resort Al Marjan Island, two sunbeds with pool and beach access at Ula Ras Al Khaimah on both days of your stay, and a memorable dinner for two at Ula Ras Al Khaimah. Indulge in the Ula Experience Menu, featuring a curated selection of chef's favorites from the Mediterranean-led menu, accompanied by two hand-crafted cocktails per person. Please note that this offer is not applicable on public holidays, and terms and conditions apply.
Boho Beach Ladies' Day
Unwind and enjoy a blissful Friday afternoon at Ula's Boho Beach Ladies' Day. From 1pm to 3pm, immerse yourself in the warm seas, feel the balmy breeze, and take in the tranquil views of the Arabian Gulf. Indulge in free-flowing rosé while relaxing on the beach, creating unforgettable moments with friends. Boho Beach Ladies' Day is available for AED 100 per person.
Bottomless Breakfast
Start your weekend ocean-side with Ula's Bottomless Breakfast. Available every Saturday and Sunday from 10am to 12pm, this delightful experience offers unlimited prosecco, mimosas, and bellinis, along with a delicious breakfast dish. Treat yourself to a leisurely morning by the beach, sipping on refreshing beverages and enjoying a scrumptious breakfast for just AED 200 per person.
Whether you're seeking a memorable brunch, a relaxing staycation, or a fun day by the beach, Ula has everything you need to create unforgettable experiences in Ras Al Khaimah.
More about Ula
Ula is more than just a beachside restaurant and bar—it's an experience. Let's dive into what makes Ula special and why it has quickly become a favorite among locals and tourists alike.
Connection and Community
Ula embodies an earthy, organic energy that fosters a sense of connection and inclusivity. The warm and inviting interior, coupled with the smooth beats from the live DJ, creates an atmosphere where guests can be themselves and embrace their personal truths. Ula is a place where you can feel at home and become part of a strong, vibrant community.
The Ultimate Vibe
Prepare for a sensory experience like no other. Ula's laid-back atmosphere, shimmering sunsets, and late-night house beats transport you to a state of pure bliss. Whether you're enjoying a long lunch, witnessing a breathtaking sunset, or dancing the night away, Ula has all the elements to create the ultimate vibe that will leave you wanting more.
FAQs about Ula Ras Al Khaimah
1. Is Ula open to the public, or is it exclusive to resort guests?
Ula is open to both resort guests and visitors. However, resort guests may have complimentary access to Ula's facilities, while visitors can purchase a Pool Pass for access to the pool, beach, sunbeds, and towels.
2. Can I make a reservation at Ula?
Yes, it is highly recommended to make a reservation at Ula, especially during peak hours and weekends. Availability may be limited, so it's best to secure your spot in advance.
3. Is Ula suitable for families with children?
Ula is an adults-only attraction, providing a serene and tranquil environment for grown-ups to relax and unwind. Families with children may explore other family-friendly options available in the resort.
4. Are there vegetarian and vegan options available at Ula?
Yes, Ula offers a variety of vegetarian and vegan options on their menu. The culinary team strives to cater to different dietary preferences and requirements.
5. Can I host private events or celebrations at Ula?
Yes, Ula can accommodate private events and celebrations. Whether it's a birthday party, anniversary, or special gathering, Ula's team can help you plan and create a memorable experience.
6. What are the operating hours of Ula?
Ula is open daily from 9 am to 7 pm, allowing guests to enjoy a full day of relaxation and fun. However, it's always recommended to check the resort's website or contact Ula directly for the most up-to-date information on operating hours.
7. Is there parking available at Ula?
Yes, Movenpick Resort Al Marjan Island provides parking facilities for guests and visitors. Please follow the resort's parking guidelines and be mindful of any parking fees or regulations.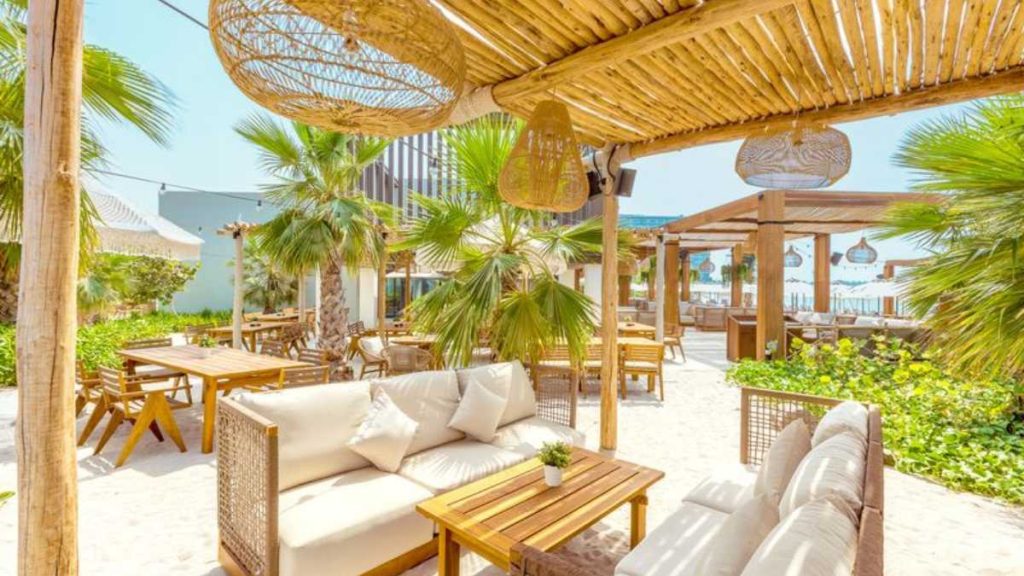 Unleash your inner wanderlust and uncover the latest temptations at Ula Ras Al Khaimah. Immerse yourself in the beauty of the Arabian Gulf, savor delectable cuisine, and soak up the vibrant atmosphere that Ula has to offer. Whether you're seeking relaxation, adventure, or simply a memorable experience, Ula is the place to be.
So pack your bags, put on your sunglasses, and get ready for an unforgettable beachside escape at Ula, Movenpick Resort Ras Al Khaimah.
Remember, life is better with a little Ula-la-la!
Contact and Location
For more information, visit Ula's website at ularasalkhaimah.com or contact them at 07 246 0000.
Ula Address: Al Marjan Is Blvd – Jazeerat Al Marjan – Ras al Khaimah