Listen to this article
Ras Al Khaimah, one of the lesser-known emirates of the United Arab Emirates (UAE), is making waves in the real estate market. Investors are flocking to this hidden gem, attracted by the promise of long-term rental income and the allure of short-term holiday home rentals. In this article, we will delve deep into the reasons behind the exceptional growth in the demand for properties in Ras Al Khaimah.
Ras Al Khaimah's Real Estate Renaissance
The emirate of Ras Al Khaimah is witnessing a remarkable transformation in its real estate landscape. This transformation can be attributed to several factors that make Ras Al Khaimah an attractive destination for property investors.
The $3.9 Billion Wynn Al Marjan Island Project
One of the driving forces behind the surge in demand for properties in Ras Al Khaimah is the monumental $3.9 billion Wynn Al Marjan Island project. Developed by local partners Marjan LLC and RAK Hospitality Holding, this hospitality and gaming project is set to become a global attraction, drawing thousands of visitors worldwide. The mere announcement of this project has already led to high-profile investors pouring funds into Al Marjan Island.
Unprecedented Investor Demand
Speaking at a recent conference in Dubai, a real estate executive highlighted the unprecedented demand from investors for projects in Ras Al Khaimah, particularly Al Marjan Island. The entire inventory on Al Marjan Island has been completely sold out. Investors are lured by the promise of exceptionally good returns on their investments.
A Strong Secondary Market
Another positive sign for the maturity and stability of Ras Al Khaimah's property market is the emergence of a strong secondary market. This trend indicates that investors have confidence in the emirate's long-term potential and are willing to buy and sell properties, creating a robust market ecosystem.
The Allure of Off-Plan Properties
Phase One of Cape Hayat Sold Out
In September, RAK Properties experienced a remarkable feat when they sold out phase one of Cape Hayat on the very first day of its launch. Cape Hayat, situated on Hayat Island in Mina Al Arab, offers luxury residential apartments with direct access to the beach and breathtaking views across the Arabian Gulf and Hajar Mountains. This successful launch underscores the strong demand for off-plan properties in Ras Al Khaimah.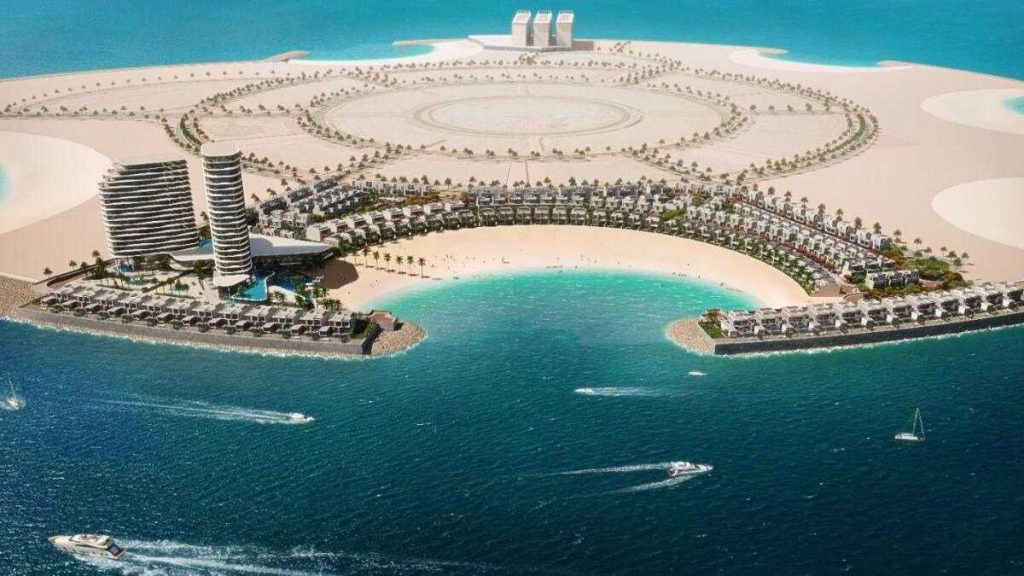 Insights from Real Estate Experts
John Allen's Perspective
John Allen, CEO of valuation and advisory at Asteco, points out that the increase in large-scale investments in Ras Al Khaimah by both local and international hospitality players marks a new phase of development. This influx of investments has had and will continue to positively impact the real estate market.
Relative Affordability Compared to Dubai
One significant factor driving demand in Ras Al Khaimah's property market is its relative affordability compared to neighboring Dubai. As Dubai's property market continues to rise, investors seek alternatives, and Ras Al Khaimah offers an attractive option.
Diverse Investor Base
Demand from the Investment Sector
According to John Allen, the primary demand driver in Ras Al Khaimah's property market is the investment sector. This includes investors seeking long-term rental income, those interested in short-term holiday home rentals, and individuals anticipating capital appreciation. The diversity of investment options draws various types of investors to the emirate.
Increasing Demand for Secondary Homes
Beyond investors, there is also a growing demand for secondary homes in Ras Al Khaimah. Both international buyers and UAE residents are seeking local getaways, further bolstering the demand for properties.
A Bright Future for Ras Al Khaimah's Property Market
Predictions of Robust Growth
Ras Al Khaimah's property market is poised for continued robust growth. This optimistic outlook is underpinned by supporting infrastructure, complementary policies, and a diversified economy. Over the past two decades, the real estate sector has experienced substantial development activity and a shift in demographics.
Role of Tourism Sector
Expanding Ras Al Khaimah's tourism sector will play a pivotal role in promoting the construction of hotels, resorts, retail outlets, leisure facilities, and adventure facilities. These developments, in turn, will boost residential demand, creating a symbiotic relationship between tourism and real estate.
Why Invest in Ras Al Khaimah?
Strategic Location
Obaid Salami, the general manager of Dubai Investments Real Estate, highlights several compelling reasons to invest in Ras Al Khaimah. Its strategic location provides easy access to major markets in the Middle East and beyond. Proximity to key transport hubs like ports and airports enhances logistical advantages for businesses.
Business-Friendly Environment
Secondly, Ras Al Khaimah boasts a business-friendly environment with investor-friendly policies, including 100% foreign ownership and zero taxation. These policies create a competitive advantage that appeals to businesses and investors alike.
Diverse Economy
Moreover, Ras Al Khaimah has a diverse economy, with thriving sectors such as manufacturing, tourism, real estate, and renewable energy. This diversity provides investors a wide range of opportunities to diversify their portfolios.
Upcoming Supply of Residential Units
Growth Along the Coast
Most of the new supply of residential units in Ras Al Khaimah is concentrated along the coast. This strategic location represents a significant addition and improvement over existing properties. Notable developments along the coast include Al Hamra Village, Mina Al Arab, and Al Marjan Island.
Anticipated Residential Units
Around 1,000 residential units are estimated to be delivered within these developments in 2023-24. This represents a significant 10% increase in the existing stock. Recent years have witnessed a surge in activity within these masterplans, with numerous new projects debuting and construction progressing rapidly.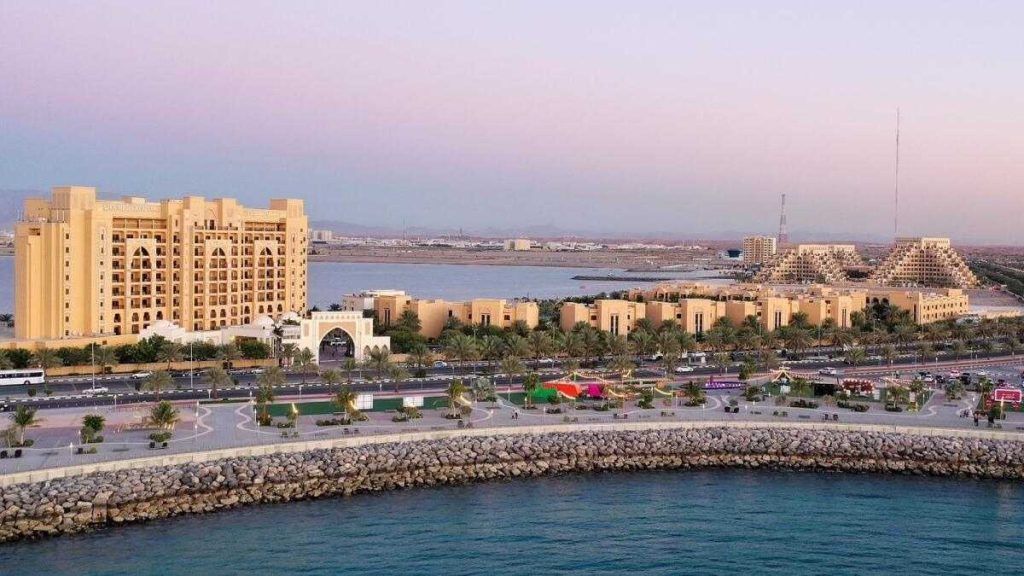 Recent Developments
Dubai Investments' Collaboration
One of the most recent developments in Ras Al Khaimah's real estate landscape is the collaboration between Dubai Investments and Al Marjan Island's master developer. This collaboration, announced in October-November 2022, involves the acquisition of land to develop Danah Bay, a mixed-use waterfront destination covering approximately 90,000 square meters, including 40,000 square meters of beachfront.
Danah Bay's Features
Danah Bay's development plan includes 209 villas, a residential tower with 128 apartments, and a 300-key 4-star upper-scale hotel operated by Millennium and Copthorne Middle East Holdings. Construction began in late 2022, with the first phase scheduled for completion in Q4 2024.
Conclusion
In conclusion, Ras Al Khaimah's real estate market is on the rise, fueled by investor demand, strategic developments like Wynn Al Marjan Island, and a supportive business environment. With predictions of continued growth, Ras Al Khaimah is emerging as a real estate hotspot in the UAE, offering diverse opportunities for investors and property seekers. Don't miss out on the potential that this emirate has to offer in the world of real estate.