The notes have been given to all banks across the country and ATMs to raise knowledge of these new notes and expand their circulation, the Wam, the state news agency Wam said.
The notes are constructed of tough polymer material. They also have security features to stop counterfeiting.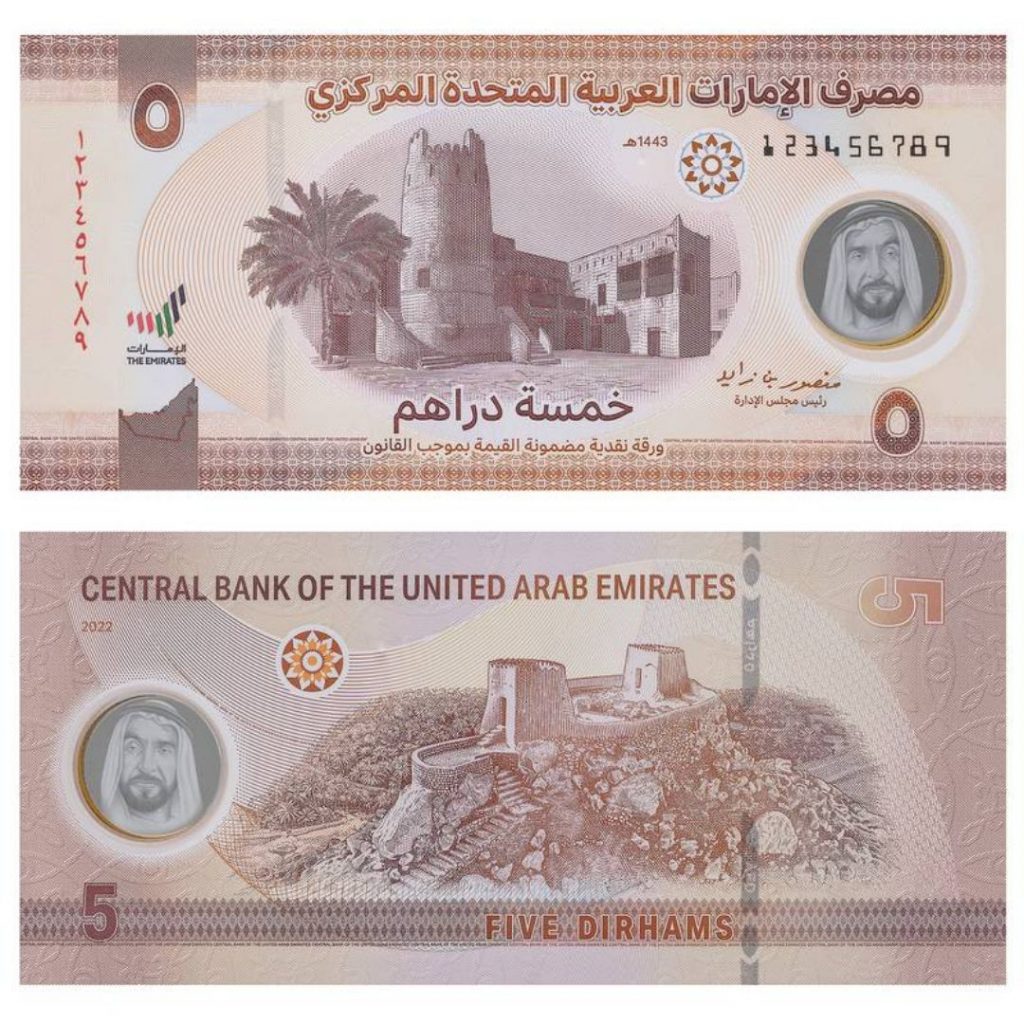 Emirates NBD, Abu Dhabi Commercial Bank, First Abu Dhabi Bank and Bank of Sharjah are among the banks of the nation who are programming their ATMs to accept the new notes.
The Dh5 note's design features UAE National symbols as well as landmarks. You will find Ajman Fort on the front, while on the reverse are Dhayah Fort in Ras Al Khaimah. The Dh10 note shows an image of the Sheikh Zayed Great Mosque of Abu Dhabi and the Khor Fakkan amphitheatre located in Sharjah.
The front of the new Dh50 banknote features a portrait of the late Sheikh Zayed on the right, and the memorial picture of the founding fathers after signing the union document. 
Meanwhile, the backside includes a picture of the late Sheikh Zayed signing the union agreement as well as an illustration of the Etihad Museum, which witnessed the establishment of the union and the raising of the UAE flag for the first time.
The notes come with a clear window that features an image of the UAE Founding Father, Sheikh Zayed bin Sultan Al Nahyan. They also include the UAE logo and brand, along with inscriptions in fluorescent colours and drawings made with special printing techniques.
Polymer banknotes are said to be more durable and sustainable than traditional cotton paper banknotes, lasting two or more times longer in circulation. They can also be completely recycled, thus reducing their environmental footprint.
The UAE has launched a brand new Dh50 note in conjunction with the 50th anniversary of its founding last year.