Listen to this article
Halloween, the time of year when ghosts and ghouls come out to play, is just around the corner. And if you're looking for a spooktacular way to celebrate, Shore House has got you covered. On Saturday, the 28th of October, from 1 p.m. to 4 p.m., Shore House at Ritz Carlton Al Hamra Beach is hosting a Halloween Brunch that promises to be nothing short of extraordinary. So, grab your costumes and appetites because we're about to take you on a tantalizing journey through this unforgettable event.
Live Cooking Stations: Where Magic Happens
At Shore House, we believe in culinary magic; our live cooking stations are where it all unfolds. Picture this: talented chefs creating delectable dishes right before your very eyes. It's not just a meal; it's a mesmerizing show that will leave you in awe. From sizzling appetizers to mouthwatering mains, our chefs have a spellbinding menu.
Carving Station: A Feast Fit for the Hungry Souls
For those with hearty appetites and a craving for perfection, our carving station awaits. Sink your teeth into perfectly carved, succulent treats that will send your taste buds into a frenzy. Whether you're a fan of roast meats or crave the juiciest cuts, the carving station will satisfy your deepest culinary desires.
Dibba Oyster Station: Dive into the Seafood Delight
Seafood enthusiasts, rejoice! Shore House boasts an oyster station that serves the freshest and most succulent Dibba oysters. These briny treasures of the sea are perfectly prepared, ensuring every bite is a taste of oceanic paradise. Don't miss this chance to savor the sea in every shell.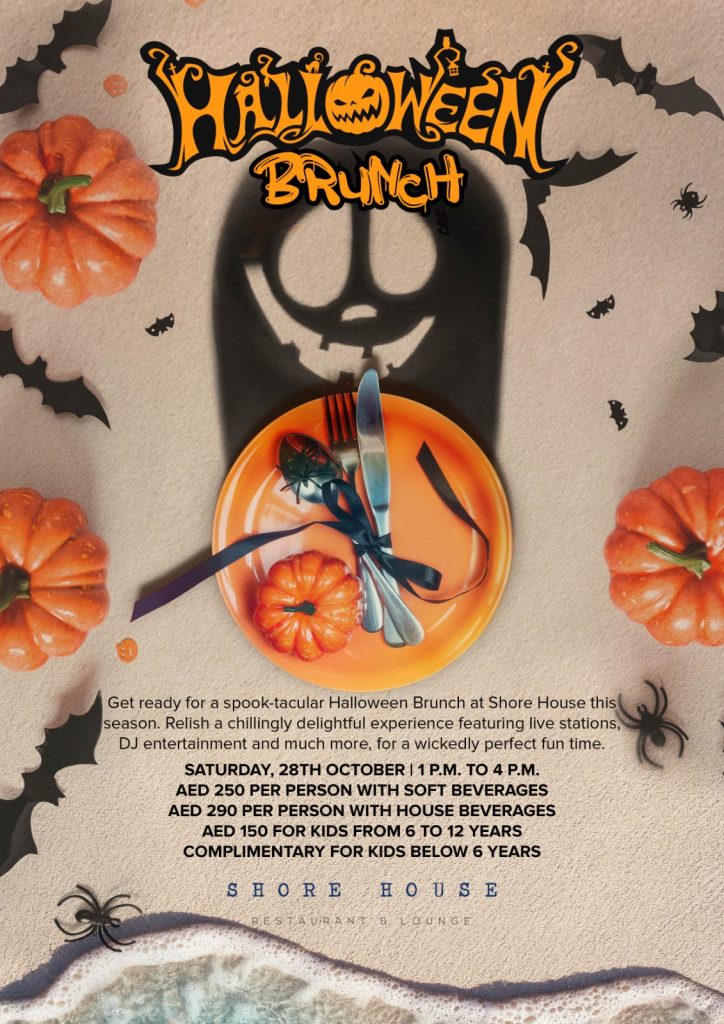 Live DJ: Groove to the Eerie Beats
What's a Halloween gathering without some spine-tingling tunes? Our live DJ will spin tracks to set the eerie ambience just right. Get ready to dance, sway, and maybe even shiver as you groove to the beats. Halloween has never sounded this good.
Pricing: A Ghoulishly Good Deal
Now that you're itching to join us let's talk pricing. Shore House offers an exceptional deal for this Halloween Brunch:
AED 250 per person with soft beverages
AED 290 per person with house beverages
AED 150 for kids aged 6 to 12 years
Complimentary for kids below 6 years
It's a spooktacular value for a day filled with great food, music, and fun. With options to suit every palate, you can choose the package that suits you best. Book your spot now and prepare for a Halloween Brunch like no other!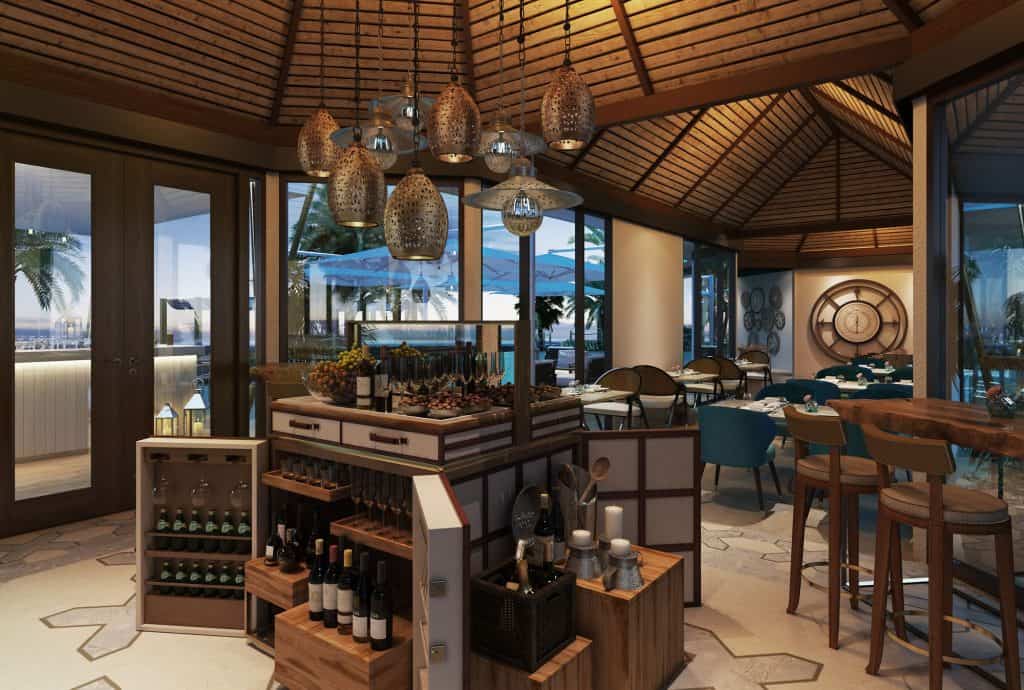 FAQs
Q: What is the date and time of the Halloween Brunch?
A: The Halloween Brunch is on Saturday, the 28th of October, from 1 p.m. to 4 p.m.
Q: Is there a dress code for the event?
A: While there's no strict dress code, we encourage guests to dress in their spookiest costumes to win prizes in our best-dressed contest.
Q: Can I make a reservation for the Halloween Brunch?
A: Absolutely! To secure your spot, please call us at +971 7 204 8888. We recommend booking in advance as this event is expected to be popular.
Q: Are there vegetarian options available?
A: Yes, we cater to various dietary preferences. Our live cooking stations offer a range of options, including vegetarian dishes, so there's something for everyone.
Q: What age group is the Halloween Brunch suitable for?
A: The Halloween Brunch is suitable for guests of all ages. Our pricing options for adults and children make it a family-friendly event.
Q: Are outside costumes allowed?
A: Yes, guests are encouraged to wear their costumes. We have a best-dressed contest, so the more creative, the better!
Conclusion
Prepare to embark on a spine-tingling journey of flavors, music, and Halloween fun at Shore House. Our Halloween Brunch promises a memorable experience for all who dare to join. This event has everything from live cooking stations to a carving feast, Dibba oysters, to an eerie DJ. Book your spot now and prepare to be enchanted by the magic of Halloween at Shore House. It's a hauntingly good time you won't want to miss!
Contact & Location
Phone – +971 7 204 8888
Shore House, Ritz Carlton Ras Al Khaimah, Al Hamra Beach