Ras Al Khaimah Scores Double Win At World Travel Awards 2019
Ras Al Khaimah Tourism Development Authority (RAKTDA) celebrated a double win at The World Travel Awards 2019, cementing its credentials as an adventure tourism pioneer in the region.
For the second year running, RAKTDA took home the accolade for 'Middle East's Leading Adventure Destination 2019' largely thanks to its product innovation including the opening of Jebel Jais Via Ferrata and Jebel Jais Flight: The World's Longest Zipline.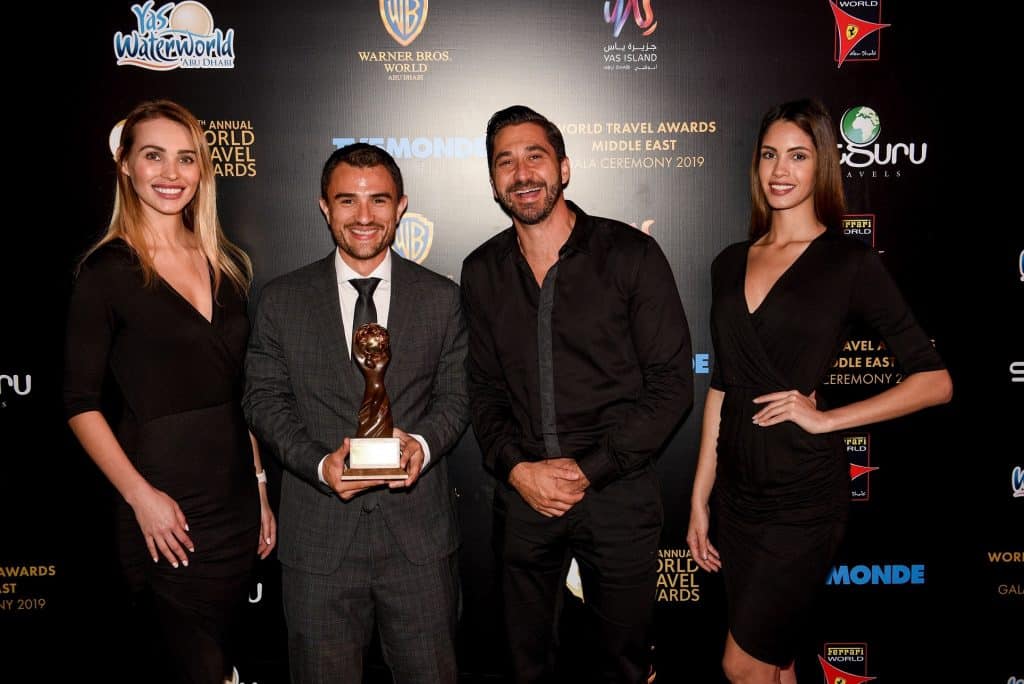 Another win for the second consecutive year, the 'Middle East's Leading Adventure Tourist Attraction 2019' was presented to Jebel Jais Flight that helped put Ras Al Khaimah on the map, breaking the world record and strengthening the Emirate's credentials as the fastest growing adventure tourism destination in the region.
Jebel Jais Flight is the "bucket list" tourism product aimed at attracting the adventure tourist to the UAE's northern most Emirate. At 2.83km long it is officially certified as the world's longest zipline and the bucket list experience is attracting visitors from all over the world. With Ras Al Khaimah's diverse landscape featuring the Hajar Mountains and Jebel Jais, the UAE's highest peak prime for adventure, the zipline follows other highly successful adventure tourism initiatives including the Jebel Jais Via Ferrata (Iron Path), hiking and climbing routes.
Haitham Mattar, CEO, Ras Al Khaimah Tourism Development Authority said, "We are proud to be recognized once again as a leading adventure tourism destination as this is a sector of our tourism proposition that is fundamental to the growth of Ras Al Khaimah as a global destination. As we continue to diversify our offer and attract a broader range of visitors who have different wants and needs on their holiday, our natural assets we are well placed to capitalize on this trend and further establish our reputation as the adventure tourism hub of the region."
The awards were received by the CEO of Ras Al Khaimah Tourism Development Authority, Haitham Mattar and the ToroVerde Middle East team at the World Travel awards Gala Ceremony on 25th April, where the World Travel Awards was held to "know, reward and celebrate the Excellence in the tourism industry." Established in 1993 to reward and celebrate excellence across all sectors of the tourism industry, The World Travel Awards brand is globally recognised as the ultimate hallmark of quality in tourism.