Listen to this article
Immerse yourself in the traditions, culture and wonder of the Holy Month. From wonderfully authentic Iftar and Suhoor to fantastic Stay packages, Ritz Carlton Resorts in Ras Al Khaimah invites you to join for a truly memorable Ramadan.
The Ritz-Carlton Ras Al Khaimah, Al Wadi Desert
Ramadan Iftar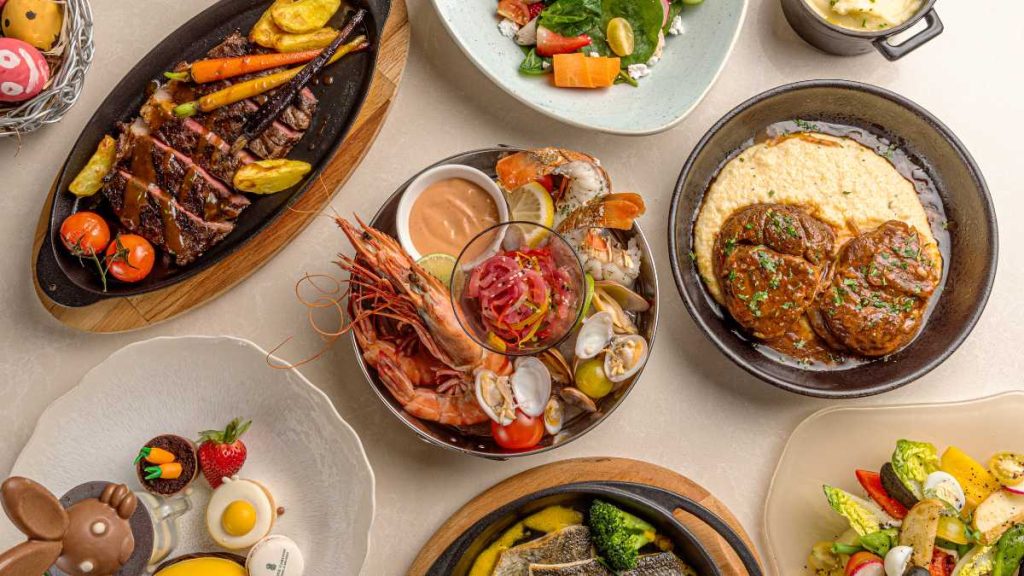 This Ramadan, share unforgettable moments with your loved ones in the serene setting of Moorish. Break your fast on a family-style sharing menu and enjoy the traditional flavors that evoke the essence of the Holy month.
Venue: Moorish
Time: Throughout Ramadan
Price: AED 250 per person
About Moorish Lounge: Bringing together the delicious delights of Spain and Morocco, the Moorish lounge restaurant is a feast of spice and flavour. Located on the ground floor of Moon Bar, Moorish sits where East meets West, where the ambience is as warm as its colors. A stylish yet homey lounge setting, it intertwines lavish with casual.
Location: Moorish Restaurant, Ritz-Carlton Ras Al Khaimah, Al Wadi
The Easter Sunday Brunch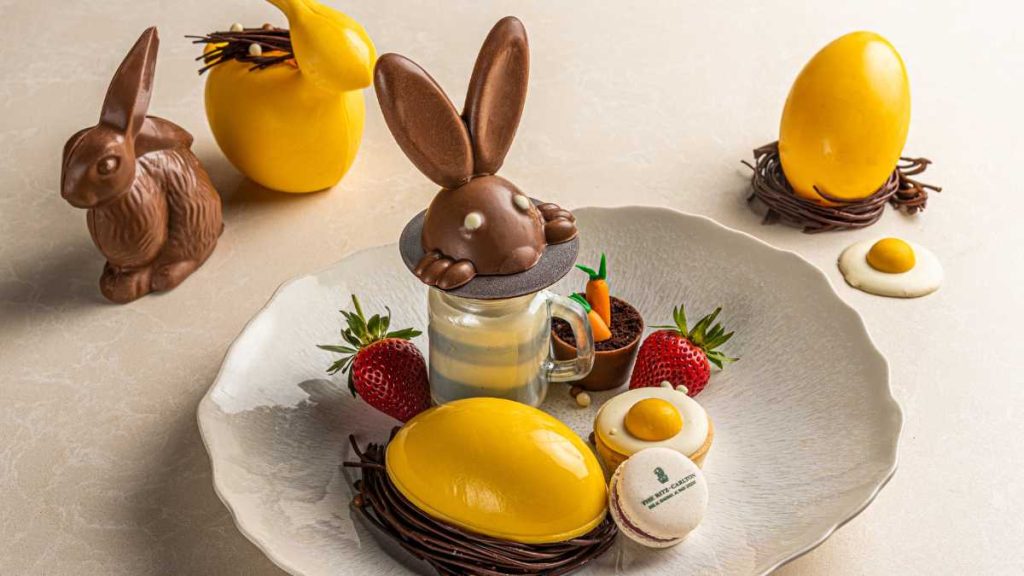 Come along with your family to celebrate the spirit of Easter at Kaheela and relish classic delicacies with live cooking stations and delectable desserts. Create lasting memories for your children with a variety of exciting activities, including egg painting and a thrilling egg hunt that takes them on an adventure through the Chef's garden.
2 nights' stay at a private pool villa
Suhoor (In-villa)
Iftar at Moorish
60-minutes Rainforest experience (once per stay)
Venue: Kaheela
Price:
AED 275 With Soft Beverages
AED 425 With House Beverages
AED 135 Kids (Age 5 To 12 Years)
2 adults and 2 kids (below 12 years old)
Contact and Location
Call: 07 206 7777
---
The Ritz-Carlton Ras Al Khaimah, Al Hamra Beach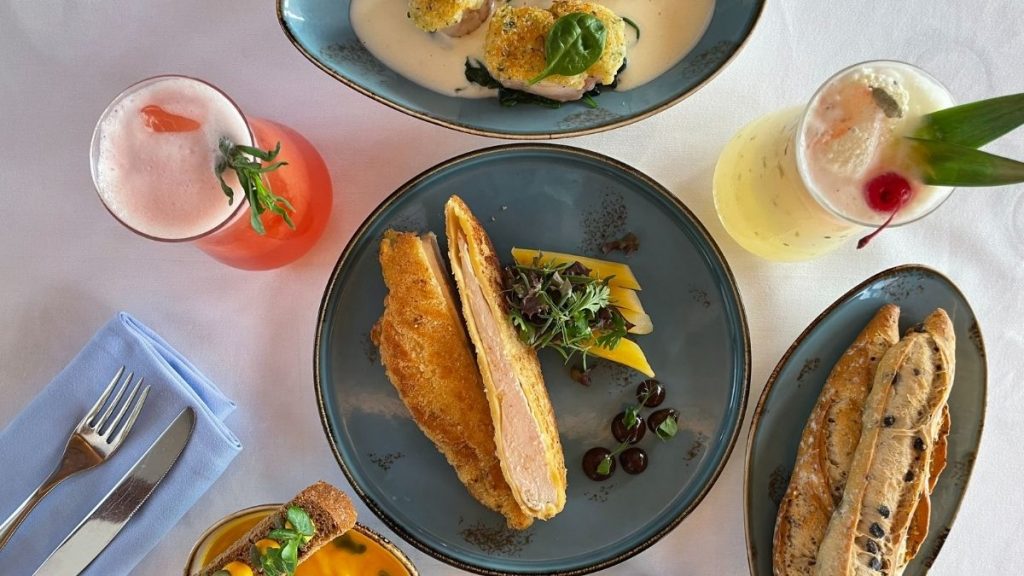 Flavours of Ramadan – Iftar
Share a special Iftar with your family, featuring a 4-course set menu and a selection of Ramadan juices, premium dates, and laban. Indulge in the authentic flavours, including mezze, soup, main courses and desserts while enjoying the stunning views of the beach.
Venue: Beach Deck
Date: Throughout Ramadan
Price:
AED 220 Per Person
AED 295 Per Person with Single Flavour Shisha
Shore House Ramadan – Suhoor & Iftar
Enjoy a humble and satisfying Suhoor with a variety of mezze, omelets, juices and grilled meats served at The Shore House daily or in the comfort of your villas for in-house guests. Delight your family also with the sumptuous Iftar feast that awaits you at The Shore House.
Venue: Shore House
Date: Throughout Ramadan
Price:
For Suhoor:
AED 120 Per Person
AED 220 with Single Flavour Shisha
For Iftar:
AED 220 Per Person
AED 295 with Single Flavour Shisha
Eggcellent Easter Saturday Lunch
Spend a joyful a happy afternoon with your loved ones with an Easter themed lunch and fun activities for children. Cherish joyful moment with a delectable meal, signature beverages, live DJ along with pool and beach access.
Venue: Shore House
Date: 8th April, Saturday
Price:
AED 250 Per Person with Soft Drink
AED 290 Per Person with Selected Beverages
AED 100 For Kids (6 to 12 Years)
Complimentary For Kids upto 6 Years
Contact and Location
The Ritz-Carlton Ras Al Khaimah, Al Hamra Beach
Call: 07 204 8888