Listen to this article
Pet lovers can interact and engage with a variety of animals hosted at the indoor petting zoo
Visitors to RAK Mall can interact with furry friends and cute lovable animals at the petting zoo hosted in the mall from 18th to 20th August from 4pm to 9pm and have the opportunity to learn about the need for compassion towards other living beings.
The children can hold and feed the animals and hopefully grow up with a huge respect and love for all creatures great and small. The harmless pets are regularly shampooed, blow dried and veterinarian checked.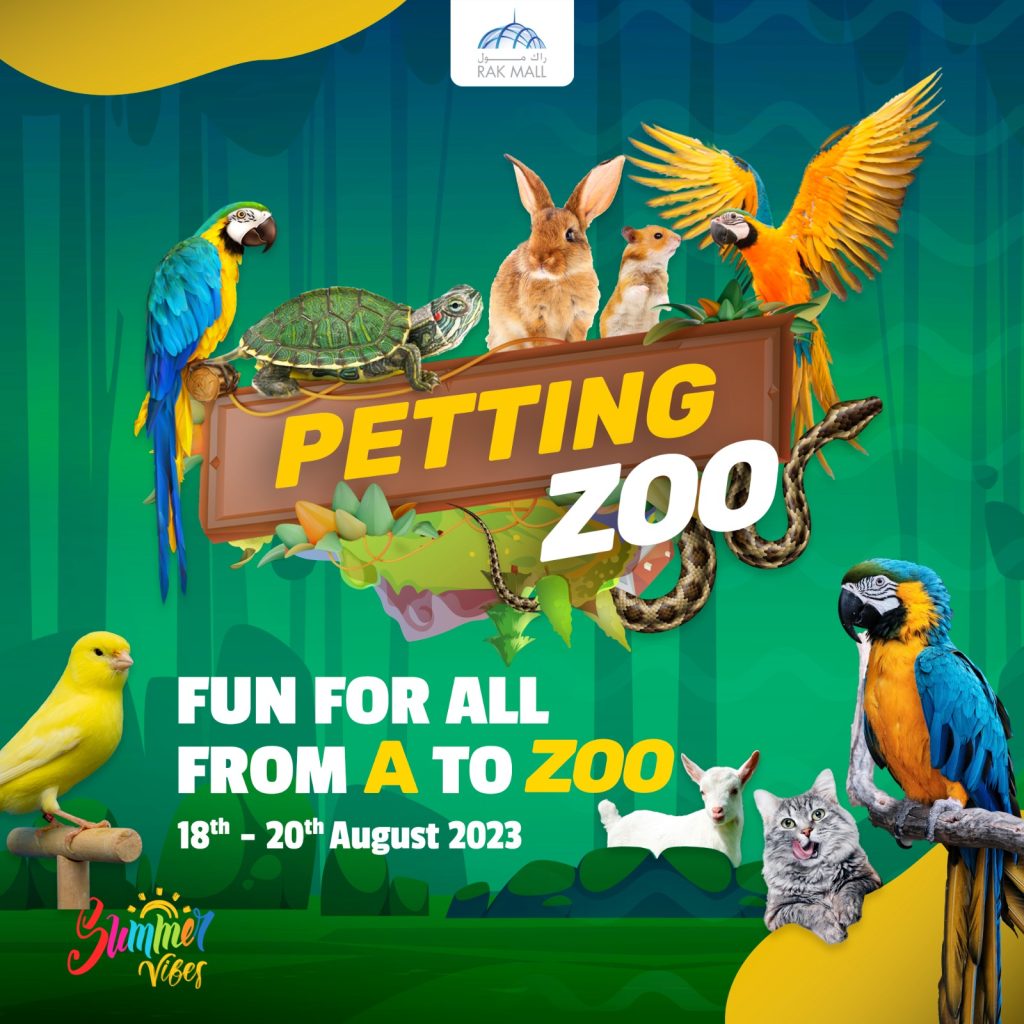 The Animals in the pet zoo include various birds, baby goat, rabbits, African spurred tortoises, baby tortoises, red footed tortoises, python snake,as well as budgies. Visitors can also meet hedgehogs, Indian ring-necked parrot, a green iguana, guineapigs, a white rat, hamsters plus Macaw parrot.
Event: Petting Zoo at RAK MALL
Date: 18th – 20th August
Time: 4pm – 9pm.
Contact and Location
07 207 0300