RAK Fine Arts Festival : Few days left for the Submission deadline
The Ras Al Khaimah(RAK) Fine Arts Festival is all set to return for its fifth edition in February 2019. The community project was established in 2013 through an initiative of the Sheikh Saud bin Saqr Al Qasimi Foundation for Policy Research. It is designed to showcase the talent and work of local artists, photographers, and filmmakers in a community setting.
The not-for-profit initiative focuses on bringing the community together to celebrate art, create opportunities for cultural exchange, and support the creative and artistic sectors of Ras Al Khaimah. Competition categories for 2019 will include visual arts, film and photography.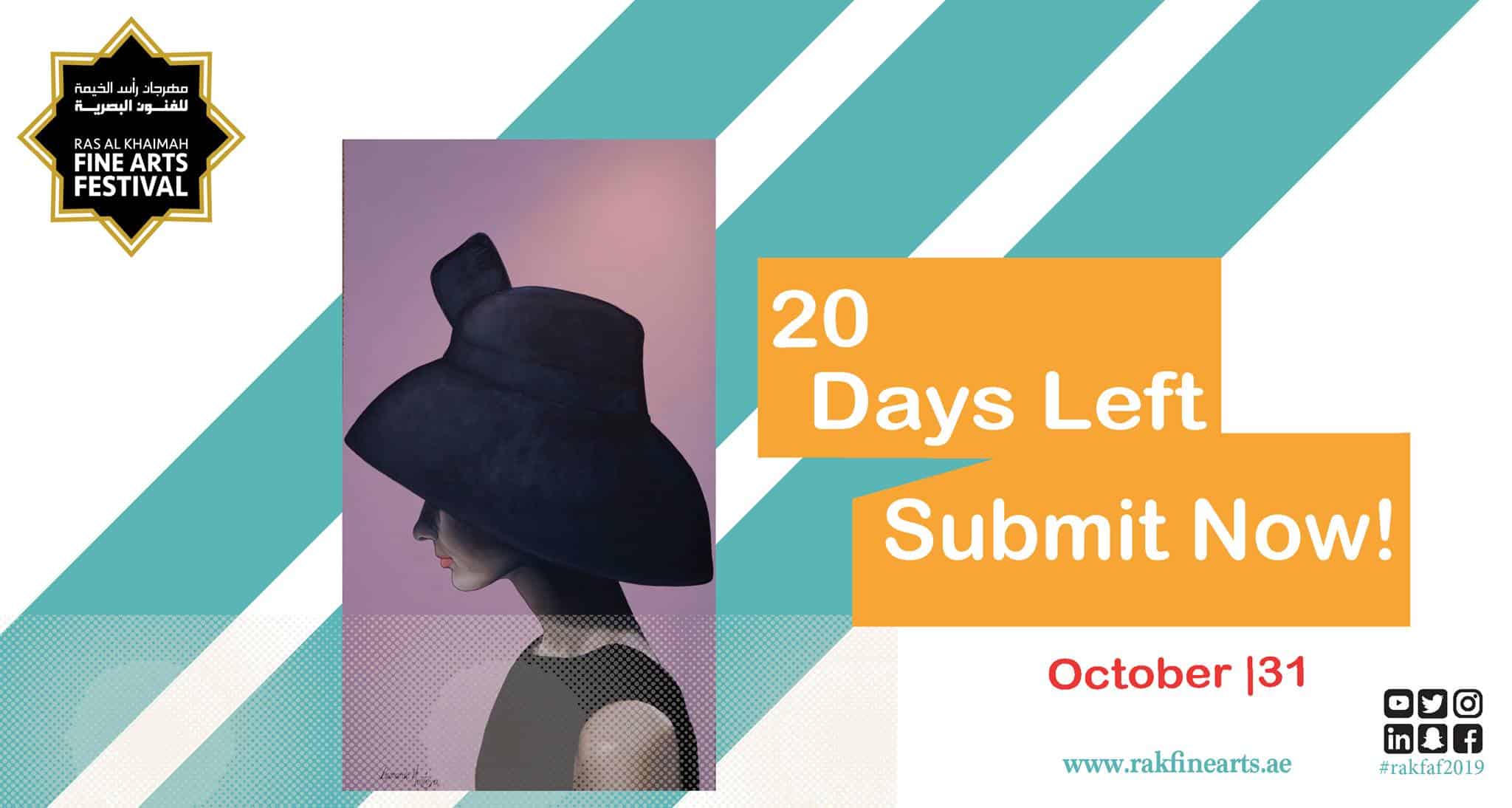 Submissions date has been extended till October 31, 2018 and artists must note that while artistic judgments and innovations are appreciated, the Festival is a public event, and content must be respectful of and suitable for audiences of all ages.
For more information and to submit your application visit www.rakfinearts.ae
About the Sheikh Saud bin Saqr Al Qasimi Foundation for Policy Research
The Sheikh Saud bin Saqr Al Qasimi Foundation for Policy Research was established in 2009 to aid in the social, cultural, and economic development of Ras Al Khaimah, United Arab Emirates (UAE). Established through Emiri decree by His Highness Sheikh Saud bin Saqr Al Qasimi, UAE Supreme Council Member and Ruler of Ras Al Khaimah, the Foundation is considered a non-profit, quasi-governmental organization. The Al Qasimi Foundation seeks to generate a world-class body of research on Ras Al Khaimah and the broader UAE, develop local capacity in the public sector, and engage the community in its work. The Foundation's priority areas are education, arts and culture, health and wellness, and urban and community development. Signature initiatives include competitive international research grants, teacher and student professional development programs, and the annual Ras Al Khaimah Fine Arts Festival. To learn more about the Al Qasimi Foundation, please visit its website, www.alqasimifoundation.com