Listen to this article
This event is postponed.
Are you ready to immerse yourself in two days of non-stop music, sun-soaked beaches, and the ultimate festival vibes? After the resounding success of the PURE Music Festival in May, this electrifying event is back with a bang for round two. This festival promises to be even bigger and better, on Friday, 20th October, from 5 pm until 2 am, and Saturday, 21st October, from 12 pm until 2 am.
In this comprehensive guide, we'll dive deep into everything you need to know about the PURE Music Festival, from the world-class DJs gracing the stage to ticket information, resort packages, and all the festival details that will make your experience unforgettable.

Event Details at a Glance
For your convenience, here's a quick rundown of the event details:
When:

Friday, 20th October, from 5 pm until 2 am
Saturday, 21st October, from 12 pm until 2 am

Where: Mövenpick Al Marjan Resort, Ras Al Khaimah
Price:

Early Bird Day Passes: Starting at AED 119 per person.
Room Packages: Starting at AED 2,100, including a 2-night stay, breakfast for 2 people, and 2 weekend passes
Line up of 13 DJs
NIC FANCIULLI
Grammy nominated DJ, producer, and labelhead Nic Fanciulli has established himself as one of UK's finest exports in dance music and one of Ibiza's most respected figures with residencies at Ants Ushuaia, Hi Ibiza, Pacha and Ibiza Global Radio.
GUY J
Israeli producer Guy J, Lost & Found label owner, has established himself as one of the most sophisticated and emotive producers in electronic music of the last decade. The progressive house legend will play an exclusive 4-hour set on our rooftop stage.
HANNES BIEGER LIVE
As one of Europe's most in-demand mixing engineers and melodic techno artist, Hannes Bieger spent a decade cultivating an untouchable reputation. Heavily supported by Carl Cox, his unique style has been acclaimed both by his peers and his audience which has grown extensively during the past couple of years.
Full Lineup
ANEESH GERA
BIANCA
COLINAZE
Gia
GUY J
HANNES BIEGER LIVE
KWEN
MOII
NIC FANCIULLI
OLLY KLARS
VERSA
XÏA
ZEW
Get Ready for the Beat Drop
What Is the PURE Music Festival?
The PURE Music Festival is a two-day musical extravaganza set against the stunning backdrop of Mövenpick Al Marjan Resort in Ras Al Khaimah, UAE. It celebrates music, art, and culture, bringing together music enthusiasts, adventure seekers, and relaxation fans for an unforgettable experience.
Who's Taking the Stage?
Prepare to dance the night away to the beats of some of the world's best house and melodic techno DJs. The lineup includes electrifying performances from renowned artists like Nic Fancuilli, Guy J, Hannes, Bieger Live, and many more. Get ready to groove to their tunes under the starlit sky.
Where and When Will It Happen?
Mark your calendars! The festival starts on Friday, 20th October, starting at 5 pm and continuing until 2 am. The music and festivities pick up again on Saturday, 21st October, from 12 pm and go until 2 am. The stunning Mövenpick Al Marjan Resort in Ras Al Khaimah is the perfect backdrop for this musical extravaganza.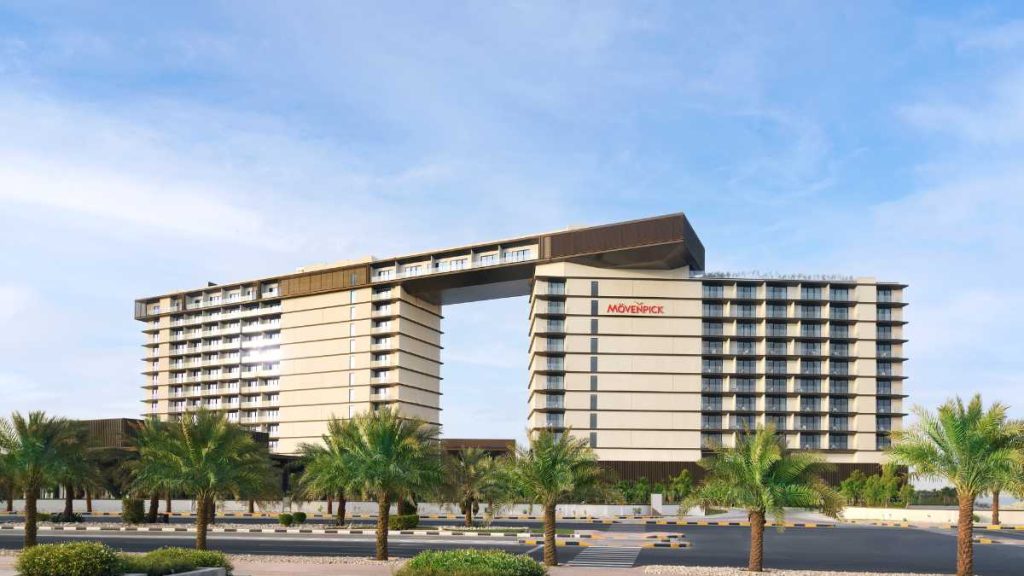 Get Your Tickets
How Much Does It Cost?
Early Bird tickets for the PURE Music Festival start at an unbeatable AED 119 per person. These limited-time offers allow you to secure your spot at the festival without breaking the bank. But that's not all; there are more options to explore.
What Are the Resort Packages?
To make the most of this incredible weekend, consider booking one of the resort packages available. These packages include a two-night stay at Mövenpick Al Marjan Resort, breakfast for two people, and two weekend passes to the festival. Prices start at AED 2,100, giving you a luxurious festival experience.
Can You Go VIP?
For those seeking an even more extraordinary experience, VIP tables at Ula Beach Club are available. Enjoy a curated selection of premium bottles and access to complimentary VIP activations, taking your festival adventure to the next level.
Exclusive Experience
Is There an Age Restriction?
The PURE Music Festival is exclusively for those aged 21 and above. This ensures the festival atmosphere remains vibrant, safe, and tailored to a mature audience.
Festival Fun Beyond Music
What Else Can You Do at the Festival?
The PURE Music Festival offers more than just music. Capture postcard-worthy moments against the beach, sea, and sand backdrop. Explore a bustling market filled with delicious food stalls, the coolest fashion, and more. It's an all-encompassing festival experience that goes beyond music.
**Important Note: Do not purchase rooms from any other platform, as they do not include festival passes.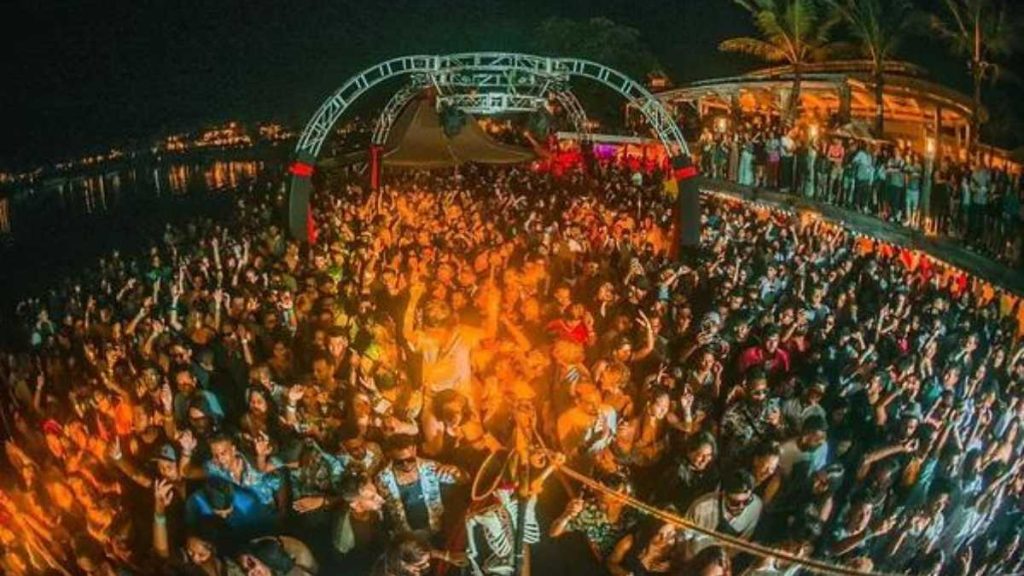 How to Secure Your Spot
Ready to Join the Party?
If you're as excited as we are about the PURE Music Festival, it's time to secure your spot. Here's how:
Ticket Booking: Head to this link to purchase your festival tickets.
Staycation Booking: If you're interested in the resort packages, visit this link to book your stay.
What to Expect in Hotel Package?
Includes 2 Nights stay + 2 Weekend Passes + Breakfast for 2
Check-in Friday 20 October at 3 pm, Check out Sunday, 22 October at 12 pm
Island View (2 people): 2,300 AED
Beach View (2 people): 2,700 AED
Beach Chalet (2 people): 3,600 AED
Beach Chalet Pool: 7,700 AED
Enjoy:
Weekend festival and staycation
Beach and rooftop stages
The best house & melodic techno from some of the world's finest acts
VIP Beach Club
Bars
Food Stations
Sea, sand & sun vibes
Festival Market
Conclusion
The PURE Music Festival is set to be an unforgettable weekend of music, fun, and sun in the beautiful Ras Al Khaimah. With a star-studded lineup, resort packages to elevate your experience, and the promise of two days filled with incredible beats, this is an event you don't want to miss.
So, gather your friends, book your tickets, and prepare for a musical journey like no other. Whether you're a music enthusiast, an adventure seeker, or simply looking to relax by the beach, the PURE Music Festival has something for everyone. Don't miss out on this extraordinary event! Get ready to dance, laugh, and make memories that will last a lifetime. See you at the festival!
Contact and Location
Call: 07 246 0000