Oktoberfest 2018 at Tower Links Ras Al Khaimah
Come and join the 3 day Music and Drinks Festival with Tower Links Golf Club, Ras Al Khaimah from 25th -27th October 2018.
The festival will feature all the traditional Oktoberfest items and the visitors will be treated to authentic Bavarian food, hops, pretzels and lots of fun. Guests dressed in Bavarian costumes get free entry. Don't forget to dress up as there will be an exciting prize for the Best Bavarian Attire.
The guests will also be able to groove to the best Bavarian music, JVA live band and DJ Phil. The event is an absolute family entertainer and it will also offer to take care of your little ones.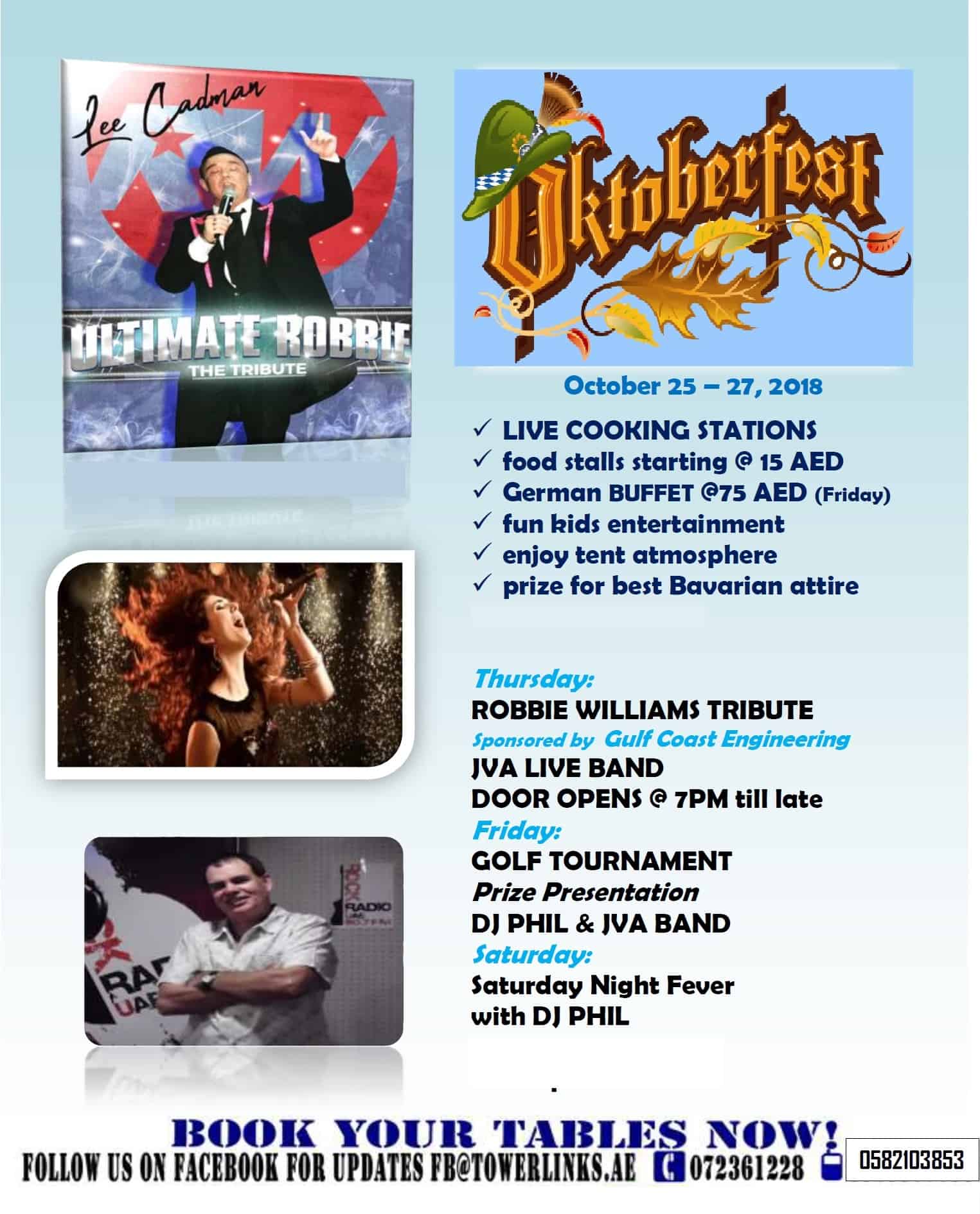 The schedule
Robbie Williams Tribute – Oct 25, Thursday – AED 50 ticket with 1 pint of beer.
Friday and Saturday will have no entrance. Food and beverage will be available upon purchase.
We have a 50% off on all drinks on Oct 27, SAturday evening from 8pm onwards.
German Buffet on Oct 26, Friday, Lunch.
Date: 25 to 27th October
Contact and Location
Contact: Book your tables now at 052-537-7759