Listen to this article
Trips to Dubai just got cheaper for travelers who enjoy a drink on vacation, with the government removing its 30% municipality tax on alcohol sales. The country has also removed its AED 270 (US$73) fee for liquor licenses that allow people to buy alcohol to drink at home. The reduction in fees and taxes has gone into effect now and will be trialed for a year.
Major alcohol purveyors are already celebrating the news on their social channels, instantly reflecting the new pricing on their stock in-stores but are caveating that the 5% VAT fee will still apply.
Changes to Dubai alcohol license
Previously, the fee to obtain an alcohol license in Dubai was AED270 per year and had a processing time of around four weeks.
MMI confirmed that effective immediately, personal liquor licenses will be free-to-obtain for those eligible to legally purchase alcoholic beverages in the city.
People wishing to buy an alcohol license in the city require a valid Emirates ID, or passport for tourists. This can be done at any of MMI's 21 stores.
Tyrone Reid, Group CEO of Maritime and Mercantile International (MMI) & Emirates Leisure Retail, said, "Following the announcement by the Government of Dubai to remove the 30 percent municipality tax on sales of alcoholic beverages, we are pleased to announce that this will be reflected across all alcoholic beverage products in all our 21 MMI stores in Dubai, effective 1st January.
"These recently updated regulations are instrumental to continue ensuring the safe and responsible purchase and consumption of alcoholic beverages in Dubai and the UAE."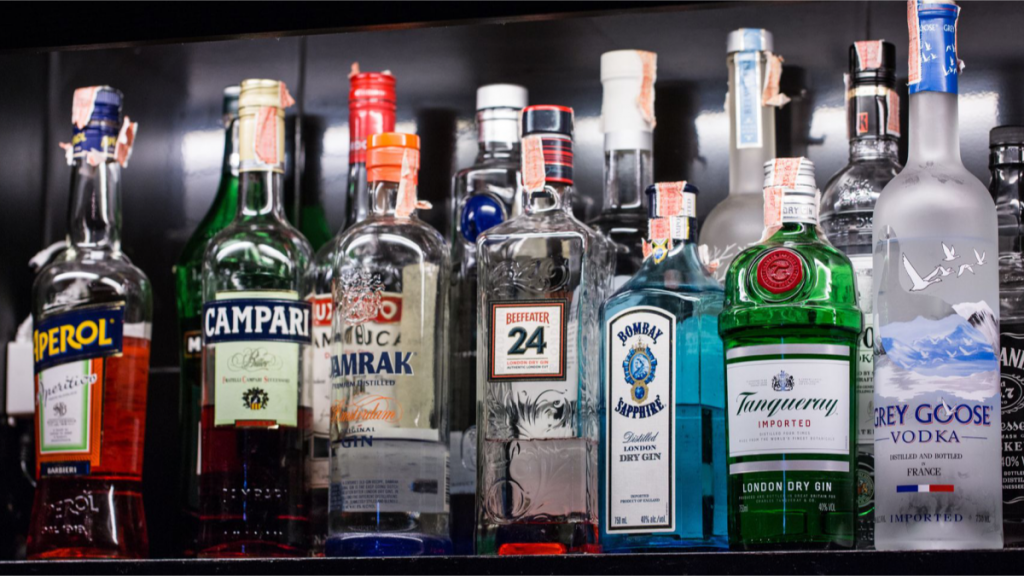 African + Eastern is also reported to be cutting fees to acquire an alcohol license in Dubai.
Do I Need A Liquor License To Drink At My Accommodation?
For tourists staying in hotels, the answer is NO.
Tourists that are staying in private accommodations like rentals or Airbnb's will have different rules if they are looking to buy bottles to bring home. Tourists can apply for a free 30-day license to purchase alcohol, which is a simplified process that you can do at two of the main purveyors of alcohol in Dubai – MMI and African + Eastern. You just need to be at least 21 years of age and will need to bring your passport and a valid visitor visa to the store to obtain the license.
Where Can I Buy Alcohol?
MMI and African + Eastern are the two main legally operated liquor stores in Dubai and collectively have almost 40 stores in Dubai, which stock the most popular wines, spirits, and beer brands.
Tourists also have access to the Legal Home Delivery service, which is the only legal alcohol delivery service in Dubai operated by MMI and African + Eastern. This service means you can avoid going into the store and opt for delivery to your accommodation instead, which is available 7 days per week between 10 am and 10 pm.
The system doesn't currently offer same-day delivery, so you will need to order before 12 pm to get next-day delivery and order a minimum of UAE 150 (US$40). Currently, there is no limit set by law on how much alcohol you can purchase, as long as you have a liquor license to purchase it.
Is Alcohol Expensive In Dubai?
A wide range of alcohol is served in Dubai, but it typically comes with a larger price tag than home. Drinking alcohol in Dubai is considered a privilege, but the recent removal of the 30% of tax should make it more attractive for tourists.
When does the rule come into effect?
The rule for the removal of taxes on alcohol sales and free alcohol licenses has come into effect on January 1, 2023.
Required documents for alcohol licenses
For residents – Valid Emirates ID.
For tourists – Valid passport.
Where to apply
Tourists and residents can obtain a free alcohol license by validating the required documents at any MMI or African + Eastern store.
Age and consumption
Legally in the UAE, for non-Muslims the alcohol consumption age is 21.
Alcohol can only be consumed in licensed establishments or in a private setting.