Turkish and Levantine-influenced favourites with a modern twist arrived at Levant & Nar – a signature dining concept at the newly opened InterContinental Ras Al Khaimah Mina Al Arab Resort & Spa.
Set to the stunning backdrop of 360-degree views of the Arabian Gulf, the restaurant takes diners on a culinary journey to the Levant region, with chefs preparing authentic home-style favourites in an open kitchen that emanates aromatic seasoning and spices that are quintessential to the region.
The venue's name is a nod to both the region and 'nar' – meaning fire, which is central to the authentic, yet-refined dining experience, with the restaurant's terrace the perfect place to enjoy leisurely al fresco dining alongside a fire pit, with panoramic views over the water and late-night Shisha.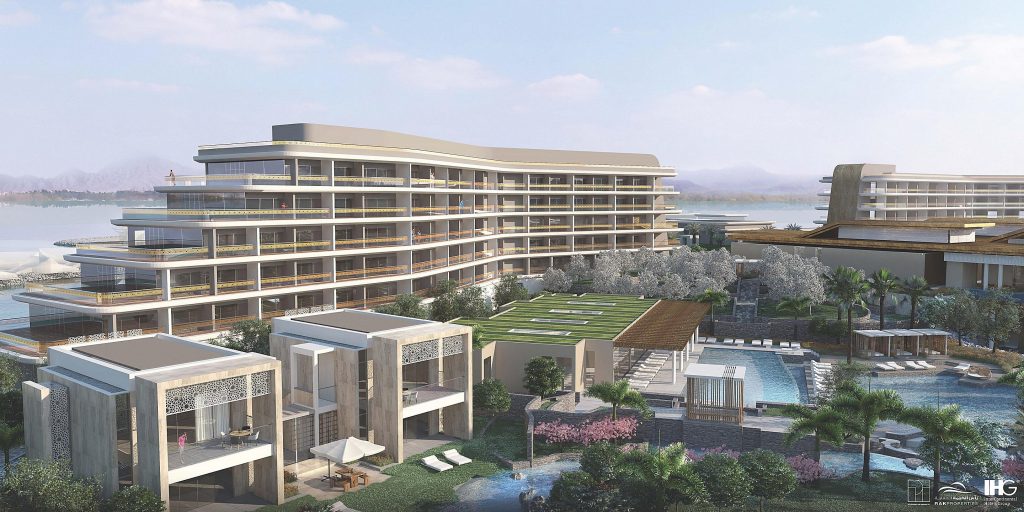 Featuring a selection of hot and cold Mezzeh's, including Tulum Peyniri, Kibbeh and Pacanga Borek to start, followed by flame cooked meats and pan-seared seafood, Levant & Nar is packed with charm and flavours, making it the ideal choice for families, date nights, special occasions or simply a lavish taste of the region. And diners cannot go home without a selection from the resort's passing Lokum Trolley, which is cut and weighed in front of them.
During Ramadan, the restaurant will host both Iftar and Sohour. Iftar includes a selection of classic Ramadan drinks, such as Amar Al Din, Tamer Hindi, Balah Bel Laban and Jallab, as well as a variety of hotel and cold mezze to share, choice of the main course, and desserts. Sohour offers two packages, a traditional package, featuring dishes such as Tavuk Sis and Vegetable Moussakk or a Levant package, with Lamb Mansar and Balik Guvec on the menu. Both are to be enjoyed by the background music of a live Oud player.
Chef Gokhan Ozcan, Chef De Cuisine, said: "A homage to the Levant region, Levant & Nar combines homemade classics, whilst adding a modern twist. These are dishes that I grew up eating and cooking, and there's nothing better than being able to showcase the flavours of my region to our guests. With the view complimenting the food, and authenticity in everything we do, we believe that we've created something very special".
Ramadan Packages:
Iftar
Price: AED 250 per person. Children aged 12 and under receive complimentary dining (up to two children max.)
Timings: Sunset to 8:30 pm
Offer: Set menu offering Ramadan drinks, soup, a variety of hot and cold mezze, choice of main course and an array of desserts
Suhoor
Price: Traditional, AED 225 per person. The Levant, AED 255 per person, Shisha starting at AED 95
Timings: 10:30pm to 2:00am
Offer: Set menu offering Ramadan drinks, a variety of hot and cold mezze, choice of the main course, an array of desserts, as well as a live Oud player
Contact and Location
Call: 072026666