Ice Sheets found on Jebel Jais Ras Al Khaimah
Temperatures as low as 2 degrees have been recorded in past few days on UAE's highest mountain peak Jebel Jais, Ras Al Khaimah.
Last week the adventure capital witnessed a frozen pond on the mountain 1910 m above sea level.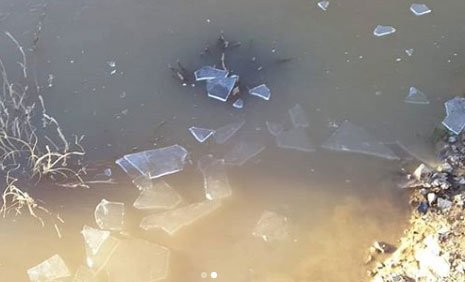 The 'frozen pond' video, shared by the Storm Centre on Instagram, shows two residents surrounding the waterbody.
In the video, the two residents are seen breaking the ice sheets and holding it up for the viewers. The thin ice sheets can easily break, yet they manage to keep huge portions of it intact.