'Glamping' on Ras Al Khaimah's Jebel Jais? Yes, that's possible!
Glamping is where stunning nature meets modern luxury. It's a way to experience the untamed and completely unique parts of the world—without having to sacrifice creature comforts. A fusion of glamour and camping, glamping is a way to authentically experience the most awe-inspiring locales around the world. Now you can wake up in a yurt on a mountaintop in Ras Al Khaimah.
Soon you can go camping in Ras Al Khaimah with style on Jebel Jais, the UAE's highest mountain. A sustainable luxury camp will be built at a height of 650 metres above sea level by Ras Al Khaimah Tourism Development Authority (RAKTDA), offering spectacular mountain views and temperatures around 10 degrees cooler than the rest of UAE.
There are few things more rewarding than pitching your tent on a mighty, magnificent mountain and spending the night under the stars. And if all this includes the comfort of a luxury experience, you couldn't ask for more.
A new luxury camping in RAK Jebel Jais, the tallest mountain in the UAE, situated in the emirate of Ras al-Khaimah, is a magnet for explorers. Part of a new sustainable tourism masterplan announced by Ras al-Khaima Tourism Development Authority (RAK TDA), the camp claims to be the last word when it comes to luxury camping.
Thirty-seven units of tented villas with private swimming pools, fire pits, river pools, an outdoor spa, outdoor yoga, a moon bar, restaurants and challenging adventure activities for children of all ages are planned as part of the offering. The villas will range in size from one-bed units for couples to three-bed units with family rooms for larger groups.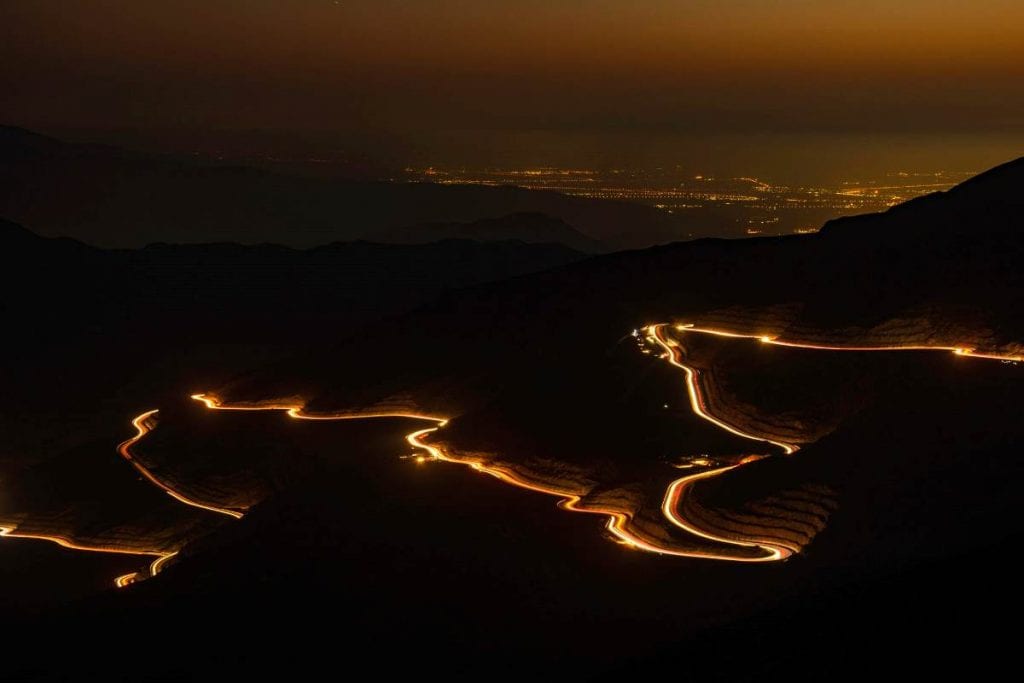 While offering a unique experience to visitors, the latest technology will be deployed to minimise energy use and conserve water and a waste-minimizing programme will be put in place to protect the ecological balance of the mountain range. The new camping RAK is expected to kick-start operations by 2020.
Jebel Jais is home to the world's longest zip line and night-time zip-lining is going to be introduced from this summer; the Via Ferrata iron path challenges thrill-seekers with climbs, and the eco-friendly luxury camp will also bring outdoor yoga and adventure activities for children to the area.
'Glamping' has taken off as a global tourism trend with popular camps around the world, it is a style of camping with amenities and resort-style services not usually associated with "traditional" camping.
Home to the tallest mountain in the UAE – Jebel Jais – Ras Al Khaimah offers a mountain experience like no other. The spectacular Hajar Mountains in the eastern part of the emirate were formed over 70 million years ago and stand nearly 2,000 metres above sea level. 
In the eastern part of Ras Al Khaimah is a spectacular mountain range called the Ru'us Al Jibal. These mountains were formed more than 70 million years ago. Jebel Jais at 1,934m is not only the highest peak in Ras Al Khaimah but in the entire UAE. A key feature of the mountains is the abundance of wadis and hiking and mountain bike trails.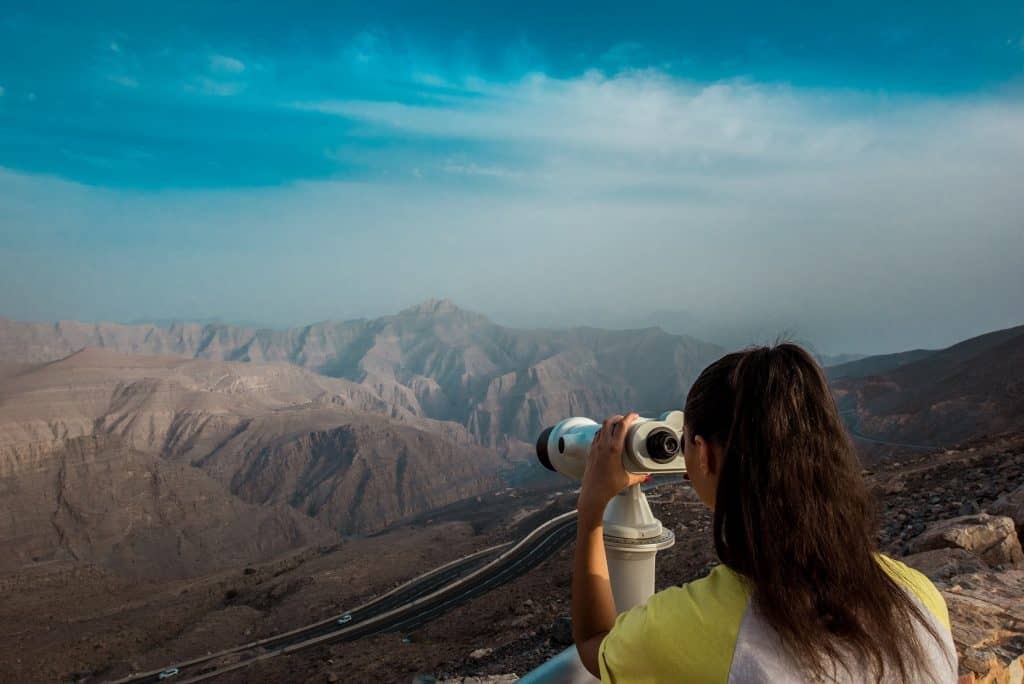 Ras Al Khaimah's Jebel Jais, at 1,934 metres tall, usually records temperatures that are 10°C cooler on average than other popular landmarks across the country. During summer months, temperatures at all the major landmarks across the emirates average between 43 – 45°C, – at the Jebel Jais summit, temperatures reached a moderate 31°C during the daytime and 29 °C during the late afternoon.
While visitors and residents look to escape the heat with indoor activities across other areas of the UAE, Jebel Jais offers the opportunity for travellers and residents looking for outdoor adventures and diverse scenery at significantly cooler temperatures than at sea level, and incredible views of the stunning Ras Al Khaimah landscape.
---
---