Experience yoga at UAE's highest mountain peak in Ras Al Khaimah
Core Direction, the wellness creators of Dubai's iconic yoga experiences at Burj Khalifa in partnership with RAK Leisure will be hosting a yoga and meditation session in Ras Al Khaimah with magnificent views of the Hajar mountains at the UAE's highest peak, Jebel Jais on Friday 16 October 2020 at 9:00AM.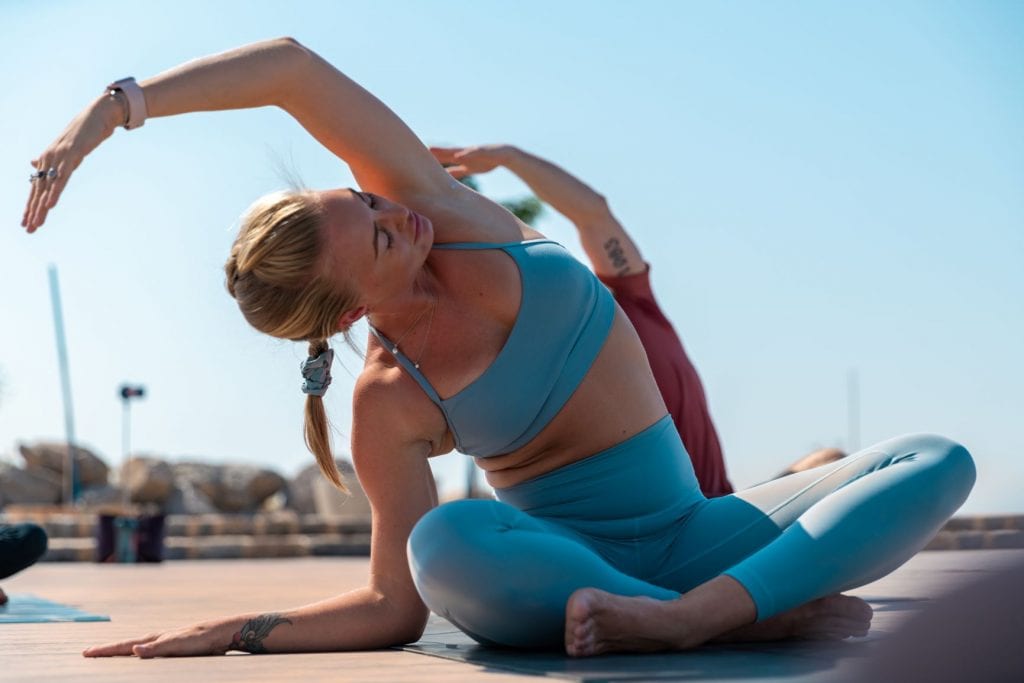 Participants will get a chance to distress and unwind as they join wellness experts in a 60-minute gentle Vinyasa yoga flow and meditation class on the UAE's highest mountain peak followed by a nourishing breakfast at the newly opened 1484 by Puro, the highest restaurant in the UAE.
Whether you're looking for a low impact activity to strengthen muscles and improve flexibility or guided relaxation with gentle movements and breathing techniques, the Core Direction Mountain Top Yoga experience will be the perfect way to kick start your weekend. Participants will set up their yoga mats on the wooden viewing deck which provides magnificent views of the mountains and valleys as the sun makes its way up into the sky. Yoga enthusiasts can revel in fresh outdoor air, stretch while finding serenity in their picturesque surroundings while enjoying a 60-minute Vinyasa yoga class.
Following the yoga session, guests will make their way to 1484 by Puro, where more incredible mountain views await. An indulgent breakfast has been designed to nourish the body and serve as a reward after a one-hour yoga session. Guests are welcome to dine at the alfresco terrace for the best view, or enjoy the scene from the inside with floor to ceiling windows that open out to capture the mountain breeze. The menu incorporates fresh locally sourced ingredients, expertly crafted into a series of dishes that promise to appeal to the diverse array of guests that make their way up to the Jais Adventure Peak.
This bespoke fitness and dining experience is the result of a unique partnership between RAK Leisure and Core Direction, two lifestyle entities that aim to deliver a series of experiences rooted in conscious living and nature.
Mountain Yoga and Breakfast is priced at AED 179 per person including VAT. To book, please visit https://www.coredirection.com/jebel-jais-mountain
Available on iOS and Android stores, download the Core Direction app to book your spot as spaces are limited.
About the Session
What: Mountain Top Yoga followed by Breakfast at 1484 by Puro, the UAE's highest restaurant
Friday, 6 November: Sunset yoga from 4-5pm
Saturday, 7 November: Morning yoga from 9-10am
​Friday, 4 December: Sunset yoga from 4-5pm
Saturday, 5 December: Morning yoga from 9-10am
Offer: Experience a 60-minute yoga and meditation class like no other, in partnership with Core Direction
Price: AED 179 per session which includes breakfast after the yoga class
To Book: Download the Core Direction app to book one of their many experiences, activities & classes.
---
---