Listen to this article
ETIHAD Rail has completed the tracklaying of a 5.7km section of the main line in the Emirate of Ras Al Khaimah, another key step towards completing the main works of Phase 2 of the UAE National Rail Network following the conclusion of tracklaying of the 45km section in Sharjah in July.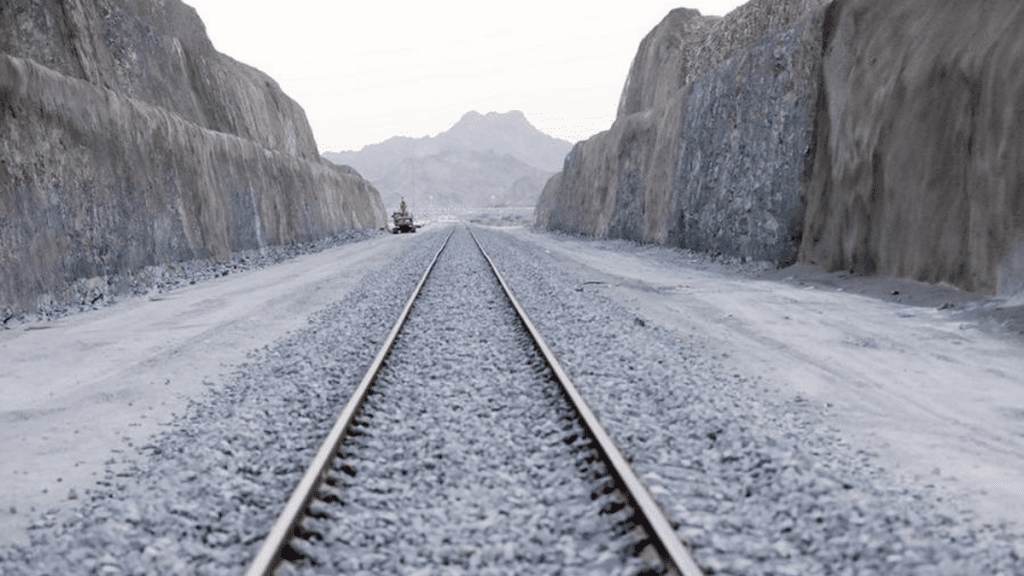 Work is continuing on the final section of the railway, the approximately 90km stretch from Ras Al Khaimah to Fujairah port, where tracklaying commenced in May. The work falls under Phase 2D of the project, which is being carried out by a joint venture of China Railway Construction Corporation and National Projects and Construction under a Dirhams 4.6bn ($US 1.25bn) contract awarded in December 2019.
The Phase 2D section has 54 bridges and 20 animal crossings. It passes through mountainous terrain and has nine tunnels with a total length of over 6.9km through the Al Hajar Mountains. This includes a 1.8km-long tunnel, the longest in any of the Gulf Cooperation Council (GCC) countries on a mainline freight railway.
Etihad celebrated connecting the Industrial City of Abu Dhabi with the railway network last month.
"Today, we have made remarkable strides by completing the main works for the UAE National Rail Network and connecting it to the main lines in Sharjah and Ras Al Khaimah, bringing us closer than ever to completing the network on schedule and achieving our objective of providing an efficient and sustainable transport network that links the country's emirates, and connects the UAE with the region," says Etihad Rail deputy project manager, Ms Khuloud Al Mazrouei. "This plays a key role in opening up new prospects in the logistics and transport industry, driving social development, and providing promising economic opportunities in the UAE and the region across a range of sectors."