Al Hamra Mall and Manar Mall, the two major malls in Ras Al Khaimah are lining up a series of live entertainment programs to welcome the festive season.
Al Hamra Mall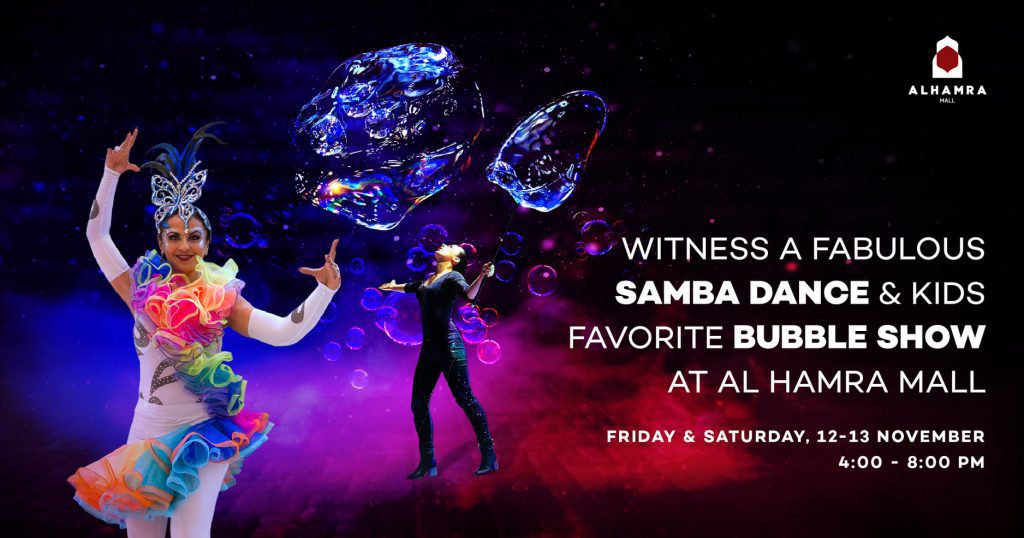 Witness the famous Brazilian Samba Dance and an amusing Bubble show at Al Hamra Mall,
12-13 November 2021, Friday-Saturday
4- 8 pm
Brazilian Samba with its 2/4 rhythm arose from a mixture of African and European influences in the 1500s. The Brazilian Samba dance is one the most popular dances in the world in South America. The dance has evolved over time to become a cultural identity for Brazilians. Tracing its influence from native Angolan and Congo genres, the modern dance is a testament to different cultures
The Bubble Show: A unique and mesmerising spectacle that will be a hit with audiences both young and old, this fantastic bubble show will amaze and surprise you as the comedic performers wow guests with a variety of bubble tricks. Creating giant bubbles, bubbles within bubbles, smoke bubbles, close up bubbles, and even performing the impressive feat of placing people inside of a bubble.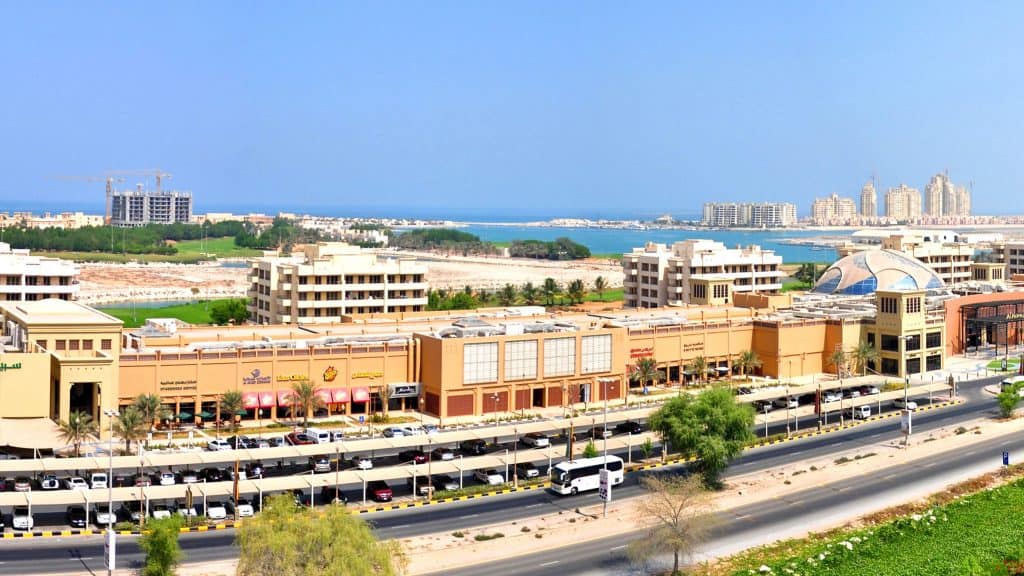 About Al Hamra Mall: With over 27,000 square meters of Gross Leasable Area (GLA), this two-storey mall houses in excess of 130 local and international retail brands, an extensive variety of F&B outlets plus modern and exciting entertainment options. Brands include H&M, Sephora, Adidas, Mothercare and Boots in addition to some of the UAE's most iconic homegrown retail brands.
The mall offers over 20 dining options including Nando's, Chili's, Shakespeare And Co, Pizza express and Burger King alongside some of the best entertainment options in the market such as Funville, an immersive indoor play area for children and Vox Cinema which features eight unique cinematic experiences.
Manar Mall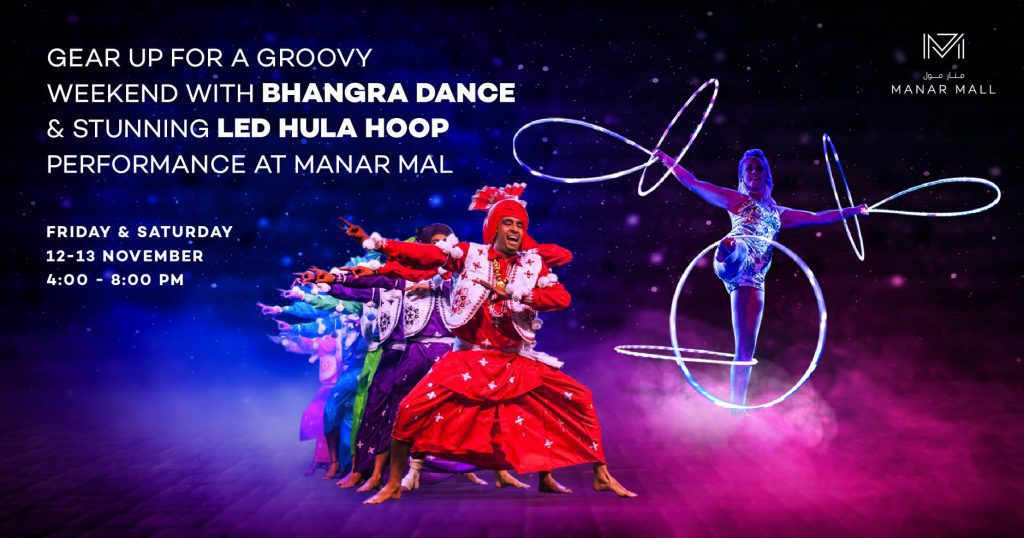 Dance to the beats of Punjabi Bhangra and enjoy the LED Hula Hoop performance
12-13 November 2021, Friday-Saturday
4- 8 pm
Punjabi Bhangra: is an energetic, folk dance and music form that originated from Punjab, India. Today, it's the newest dance, music, and fitness phenomenon spreading all over the world. Bhangra has made its way to America's Got Talent, the London Olympics, and even the White House.
LED Hula Hoop performance: highly trained acrobat transforms this loveable childhood activity of hula hooping into a dynamic awe-inspiring performance that combines LED hula hoops and exciting routines. An LED hula hoop dancer who demonstrates phenomenal amounts of flexibility, balance, strength, coordination and grace in each and every performance is the ultimate hula hoop performer.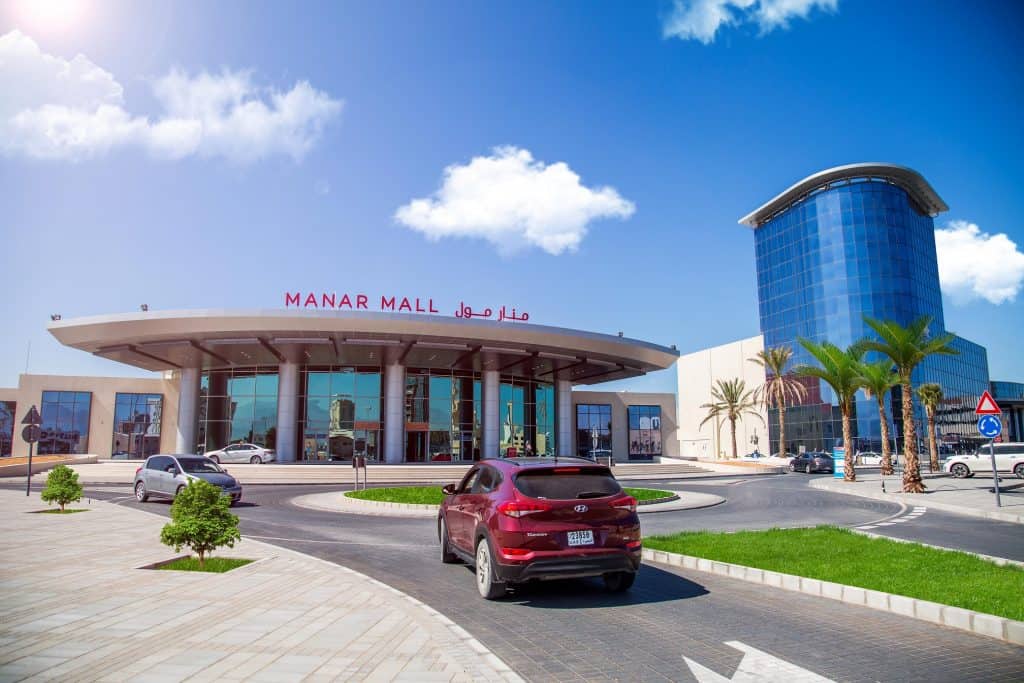 About Manar Mall: Manar Mall in Ras Al Khaimah's premier shopping mall, with some of the largest brands in the Emirate. Shop, Dine and Entertain. Manar Mall caters to be the most popular shopping and leisure destination in Ras Al Khaimah. With over 120 retail stores, and more than 30 F&B outlets to choose from, and a unique waterfront promenade