Mangroves and salt flats form a large part of the coastal and inland landscape. The mangroves, which are home to a variety of wildlife, including flamingos, extend right into the Centre of Ras Al Khaimah bringing a rich sense of nature into the city. Imagine enjoying kayaking amidst this beautiful setting.
Visitors can explore the mangroves by taking kayak excursions and literally lose themselves in the natural beauty. Kayaking is fun, relaxing, very low risk & easy to learn and is open to all even if you have never tried it before. Ras Al Khaimah
Kayaking in Ras Al Khaimah
Come and paddle through the mangroves in Ras Al Khaimah, a relaxing weekend on the water, teeming with a variety of birds. Experience a unique marine eco-system withs spectacular mangrove scenery on a short, guided kayaking adventure in Ras Al Khaimah.
Their experienced and knowledgeable team will guide you through the mangroves of Ras Al Khaimah and explain the importance of their existence within our coastal system. Encounter a variety of terrestrial and marine life while you paddle through the mangroves.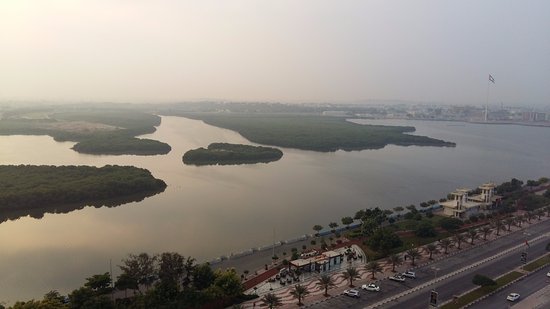 Prices for Eco Mangrove Kayaking in Ras Al Khaimah
185 AED per child (3 to 11 years)
295 AED per adult,
This includes a 3-hour session with all the kayaking and safety equipment necessary as well as qualified instructors.
Contact: +97156 665 1481 / +9717 244 8097 or email: contactus@challengingadventure.com
About Challenging Adventure Ras Al Khaimah
Challenging Adventure is a premier outdoor adventure company, specializing in providing unforgettable experiences for the adventurer in all of us. They offer following
Rock climbing,
Trekking,
Mountain and desert hiking,
Mountain biking,
Raft building,
Archery,
Sea and mangrove kayaking,
Via Ferrata and dry canyoning,
Team building activities, and
Wilderness survival training.
Headquartered in the heart of the mountains of Ras Al Khaimah, Challenging Adventure is proud to offer superior camping facilities and natural hot spring-filled pools. British and UK-trained instructors adhere to British safety standards.
---
---