Listen to this article
In a remarkable display of community engagement, the Sharjah City Municipality has taken a significant step to offer a 50% discount on fines accrued from all violations issued before September 5, 2023. This initiative aligns with the vision of His Highness Sheikh Dr. Sultan bin Muhammad Al Qasimi, the Ruler of Sharjah, and comes under the close supervision of Sheikh Sultan bin Muhammad bin Sultan Al Qasimi, the Crown Prince, Deputy Ruler, and Chairman of the Executive Council of Sharjah. The goal is clear: to strengthen ties with the community and provide comprehensive support to individuals, businesses, and government entities.
Who Can Benefit?
All sectors of society stand to benefit from this generous discount. Whether you're an individual, a business owner, or part of a governmental or semi-governmental entity, this initiative is designed to ease financial burdens. The discount will remain valid until December 3, 2023, providing a 90-day window from the date of the decision's issuance for everyone to take advantage of this opportunity.
A Grateful Municipality
Obaid Saeed Al Tunaiji, the Director General of Sharjah City Municipality, expressed profound gratitude to the Ruler of Sharjah and the Crown Prince for this initiative. It reflects their commitment to understanding and meeting society's needs, reducing financial pressures, and motivating individuals and businesses to contribute to the Emirate's growth and prosperity.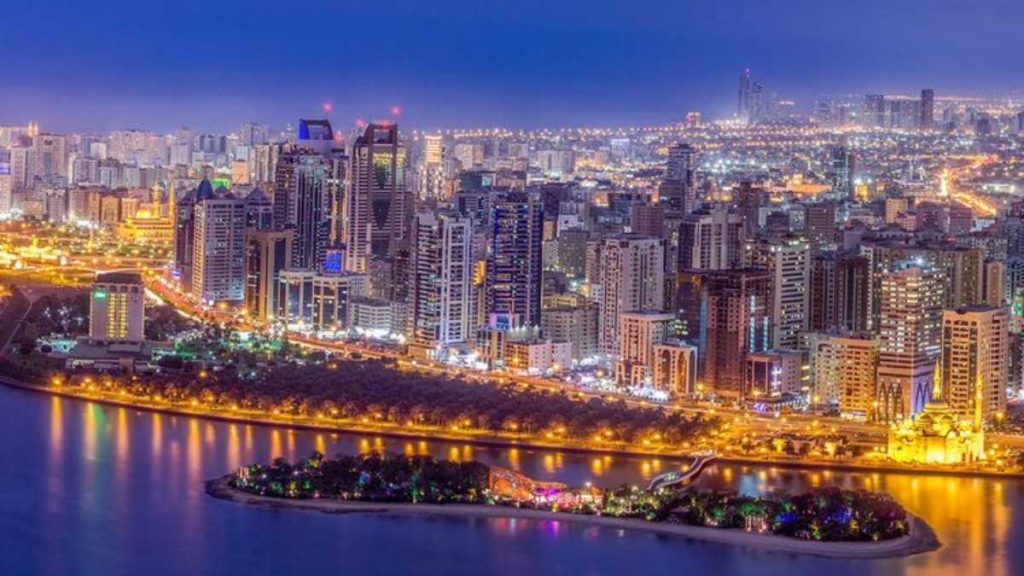 Where the 50% Discount Applies
The discount decision leaves no room for exceptions. It applies to fines and violations issued by all departments affiliated with the Sharjah City Municipality. This encompasses a wide array of areas:
Public Parking Fines
Regulatory and Health Compliance Violations
Food Safety Infractions
Environmental Concerns
Engineering and Construction Violations
Hotel Establishment Offenses
Advertising Firm Violations
Sewage-Related Issues
And More
Payment Options
The municipality has made settling fines and violations as convenient as possible for beneficiaries of this decision. Several payment options are available, including:
Official Municipality Website
Ministry of Interior's Official Website and Smart Application
Self-Service Kiosks
Authorized Service Outlets Affiliated with the Municipality
Sharjah Digital Website and Application for Vehicle-Related Fines
Act Swiftly
Obaid Saeed Al Tunaiji urges citizens, residents, and business owners to seize this valuable opportunity promptly. Settling violations and adhering to municipal laws and regulations not only ensures compliance but also contributes to the sustainable development and improved quality of life in the city of Sharjah.
FAQs
Q: Who can benefit from the 50% fine discount?
A: This generous offer extends to individuals, businesses, and governmental or semi-governmental entities.
Q: What types of fines and violations does the discount apply to?
A: The discount covers fines across various sectors, including public parking, health compliance, food safety, environmental issues, and more.
Q: How can I pay these fines with the discount?
A: You can use a range of payment options, from official websites and applications to self-service kiosks and authorized outlets.
Q: What is the deadline for availing of this discount?
A: The discount is valid until December 3, 2023, providing a 90-day window from the issuance of the decision.
Q: Why is it essential to settle violations and adhere to municipal laws?
A: Compliance contributes to sustainable development and improves the quality of life in Sharjah.
Conclusion
The Sharjah City Municipality's 50% fine discount initiative reflects a commitment to community well-being. This limited-time offer aims to alleviate financial burdens and foster cooperation among individuals, businesses, and government entities. It's a testament to Sharjah's dedication to its residents and a step toward a more prosperous future for all. Don't miss this opportunity to benefit from Sharjah's generosity.