There's something for everyone happening this Valentine's week in Ras Al Khaimah. Whether you're loved up, single and ready to mingle, somewhere in between or simply avoiding relationships at all costs, Hamptons by Hilton Marjan Island have a huge variety of interesting and incredibly fun things to do. So feel the love this February (whether it's for your partner, food or wine.)
Baecation Package
Hampton by Hilton Marjan Island offers couples the ultimate "Baecation Package" for AED965 per couple at Ras Al Khaimah's latest hotspot from 12th – 14th February. The offering includes a delicious dinner at the award-winning concept, Karma Kafe, with an inclusive breakfast the next day at Flavors restaurant.
Karma Kafé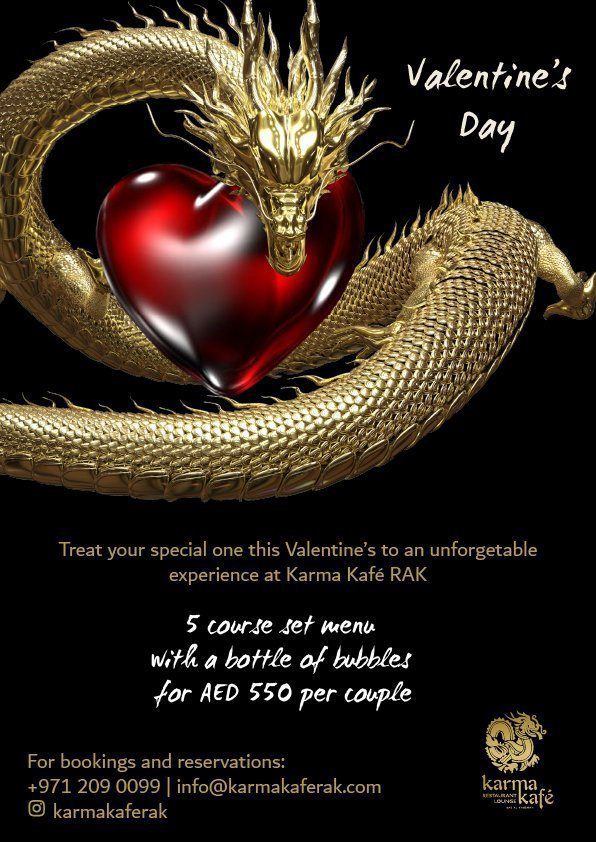 Iconic oriental experience, Karma Kafé RAK, creates the perfect atmosphere for starry-eyed couples looking to mark the occasion. With just 550AED per couple, the award-winning concept offers a set menu, highlighting a fine selection of Japanese, Chinese, Thai, Korean and Vietnamese favourites. Aside from the delectable offerings, the restaurant offers a seamless blend of design, mixology, and world-class entertainment programs that leave couples smitten this Valentine's Day.
Claw BBQ RAK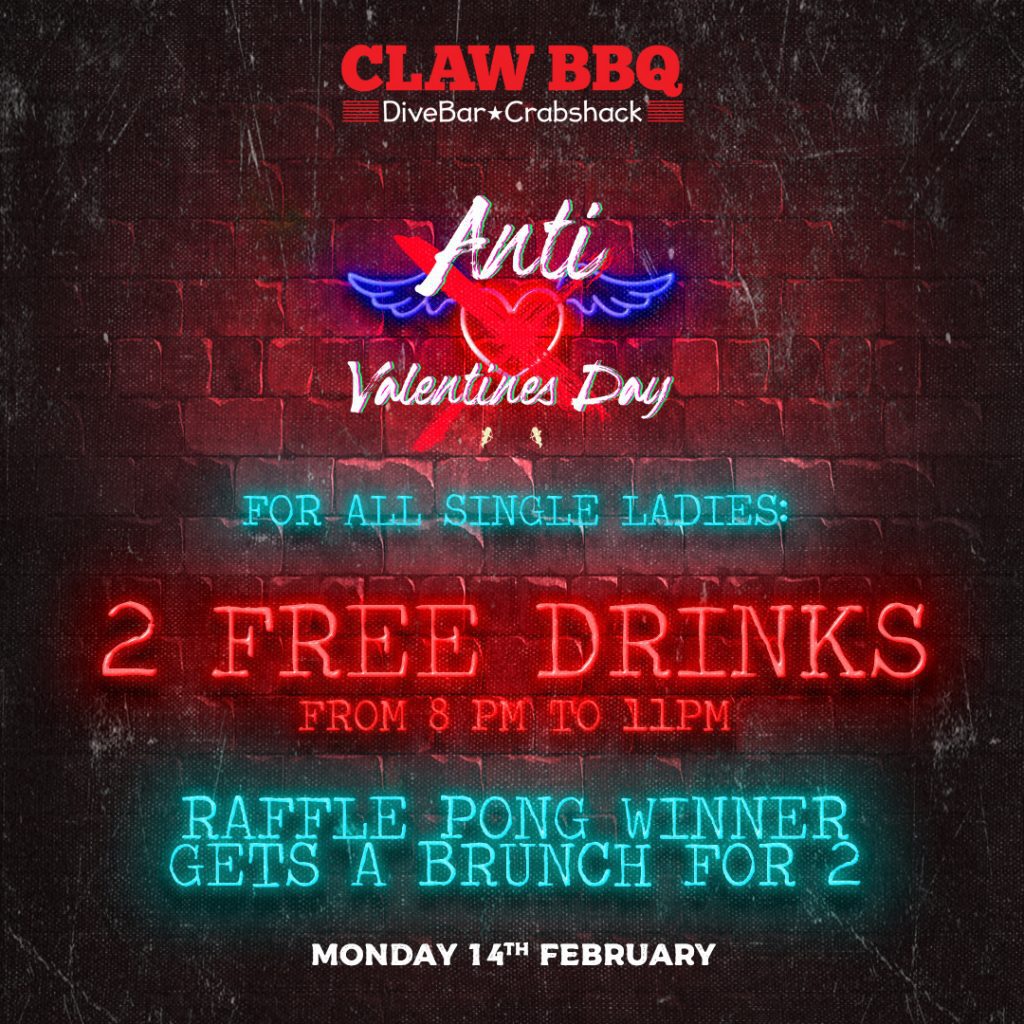 Anti-valentine's day offer: 3 free drinks and a chance to win a free brunch for two
Who said Valentine's Day is for couples only? CLAW BBQ gives cupid a run for his money by celebrating the anthesis of Valentine's Day – bringing Single Awareness Day centre stage. Channelling Beyonce's hit single, 'All The Single Ladies' are invited for three free drinks from 8 PM -11 PM. To spice up the night, ladies are invited to pair up and participate in a raffle pong competition to win a free brunch for two. Happy Singles Day!
ABOUT HAMPTON BY HILTON RAS AL KHAIMAH
The world's largest Hampton by Hilton has opened in Ras Al Khaimah. The Hampton by Hilton Marjan Island has 515 rooms. That's 95 rooms more than the previous largest, which is near the Dubai Airport.
The hotel has a 750m beachfront and is targeting family stays. There are six F&B outlets, a wellness centre, an infinity pool and a gym.
CONTACT AND LOCATION
+971 7 209 0000