Located on a private sandy beach in Ras Al Khaimah, The BM Beach Hotel brings together a timeless feel, modern amenities, and peerless service. Explore BM Beach Hotel's comfortable rooms, 300 meter stretch of beach, sweeping pool and gardens, and a wide range of family-oriented activities. Book now to experience authentic and unrivalled hospitality, the BM way.
Overview of Rooms
Chart your own path and choose from one of four comfortable and classic configurations spanning across 136 rooms. Each room is equipped with attached bathrooms, natural light, free WIFI, satellite TV, air conditioning, and several other amenities.
Rustic Delux Queen or Twin
Located on the first and second floors of the hotel, our Rustic Deluxe Rooms measure a cozy 26 square meters. With the choice of queen-size or two twin beds, these rooms are ideal for both business and family travel.
Rustic Premium City View
Relax in the classic but contemporary comforts of our Rustic Premium City View Rooms. Newly renovated and refurbished, these rooms provide panoramic views of the city from the third and fourth floors. Choose between queen-size and two twin beds.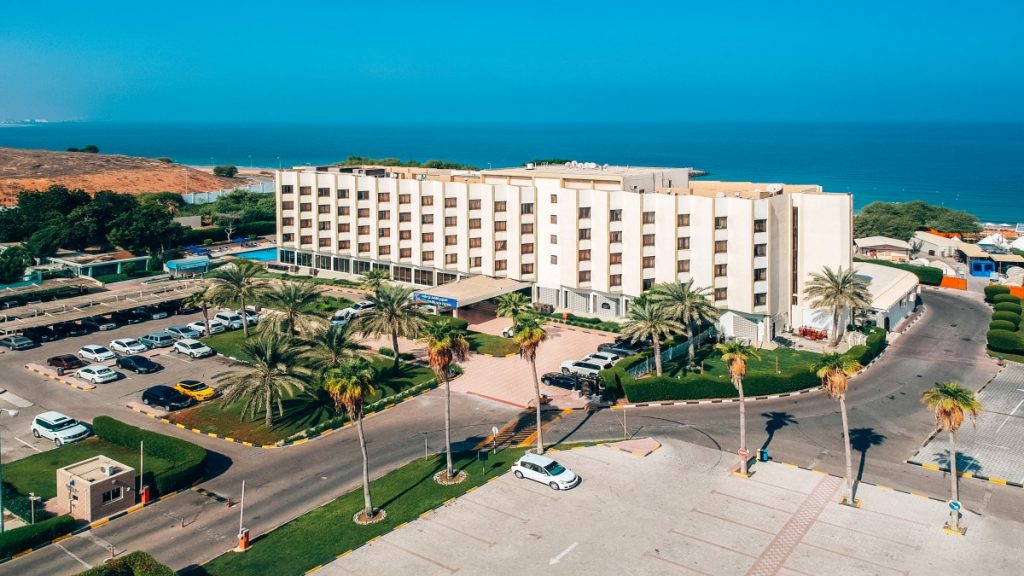 Rustic Premium Sea View
Take in the scenic views of the Ras Al Khaimah coastline from our Rustic Premium Sea View Rooms. These rooms come equipped with not only a view of the Arabian Gulf but also a wide range of modern amenities. Choose between queen-size and two twin beds.
Executive suite
Get ready to unwind, celebrate, host, and reconnect. Located on the fourth floor, our two Executive Suites sprawl across 80 square meters and make for the perfect Ras Al Khaimah getaway. Elegantly designed with an airy feel, these suites feature a master bedroom with a king-size bed, a spacious lounge and dining area, two bathrooms, and great beach views.
Food and Beverages options at BM Beach Hotel
Arcadia
Located in the lobby, Arcadia serves as both a coffee shop and a grab-and-go hub. With fresh coffee and a variety of freshly baked goods, it makes for a great spot to sit or a refuelling pitstop on your day's adventures.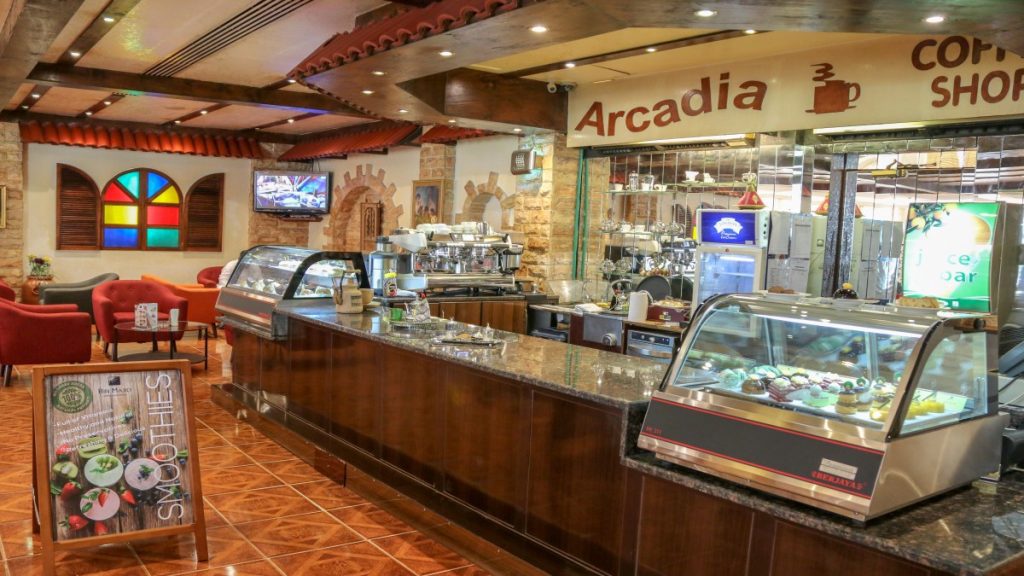 Al Rahala
With multiple stations and curation of food from around the globe, Al Rahala is the ultimate spot to enjoy a sophisticated meal. Open for lunch, breakfast, and dinner — for business or pleasure.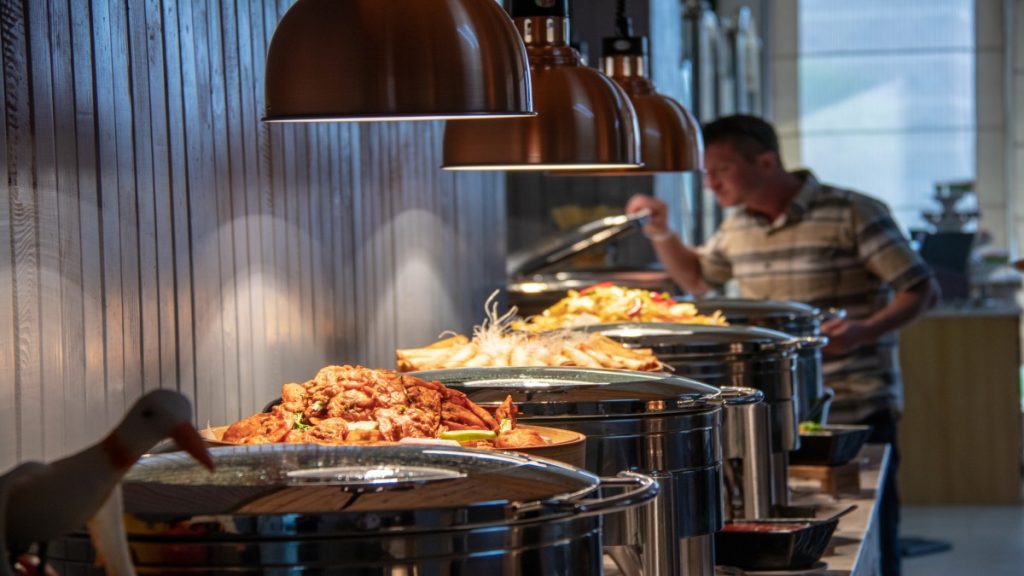 Pebbles Sports Bar
As one of the longest-standing bars in Ras Al Khaimah, Pebbles brings together both hospitality and hops. Stop on by for live sports, live music, pub games, world-class meals, and an authentic dive bar feel.
Aqua
Looking to spend a relaxing day at our swimming pool? Be sure to hydrate and nourish with refreshing drinks, curated cocktails, and sumptuous bites from Aqua — located poolside.
Activities at BM Beach Hotel
Water Sports
With access to our 300 meter stretch of private beach, all guests have the option to partake in a variety of water sports organized by the hotel. Pick your adventure: jet skiing, water skiing, sup board rides, kneeboarding, doughnut rides, kayaking, banana boats, sea scooters, and more.
Lush Garden
With a 90 m x 60 m stage, BM Beach hotel's garden stand out as a lush location for events, celebrations, and more. In scontrast to the nearby beach, the gardens are evergreen and feature manicured lawns, seasonal flowers, and perennial palms.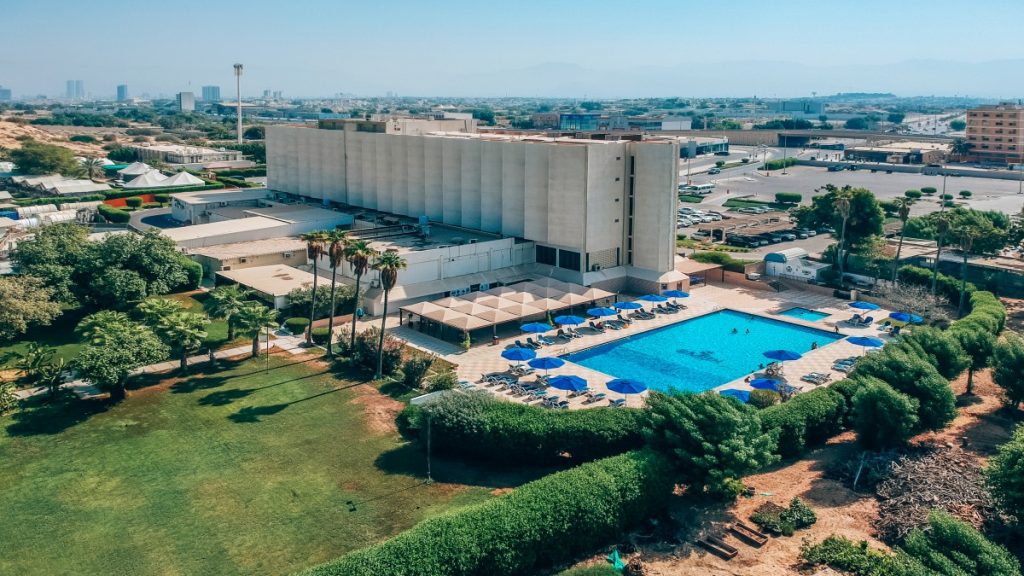 Latest Offers at BM Beach Hotel
Aqua pool bar
operations time: 11:00 am – 8:00 pm 
• Four of your selected cocktails
AED 110
Daily – round the clock
• Bucket of Beer
AED 120
Daily – round the clock
• Bottle of Beer with pizza or burger
AED 60
Daily- round the clock
• Order a shisha with a bottle of beer
AED 80
Daily – round the clock
Pebbles sports bar
operations time: 2:00 pm – 2:00 am 
• Three-pint beer with any snack
AED 140
Daily – round the clock
• Four of your favourite selected cocktails
AED 110
Daily – round the clock
• Bucket Beer
AED 120
Daily – round the clock
• 5 Pint Beer
AED 150
Daily – round the clock
• Bottle of Beer with pizza or burger
AED 60
Daily- round the clock
Contact and Location of BM Beach Hotel
For Inquiries and bookings please call 07 206 7000 /+971 58 205 0052 or email us [email protected]