Are you ready for a Bingo Rave.
Bingo Loco is coming to town after sold out shows in Dublin / New York / Sydney / Vancouver + 200 other destinations. This Worldwide sensation is coming to Al Hamra Golf Club on Friday 29th October, 2021.
Time 7.00 PM – Late
Gear up for a night of Bingo madness complete with bass rumbling throwback anthems, petrifying lip-sync battles, dance-offs, confetti cannons and spine chilling special effects.
What is Bingo Loco?
We are the runaway child of traditional bingo complete with rave rounds, lip sync battles and dance-offs. The conventional Bingo Cartel don't like what we do. We don't care. We are bringing bingo kicking and screaming into a full-on party rave! We've got the ball's… the bingo balls to make your roar so loud you'll definitely lose your voice.
Get ready to shout "house!".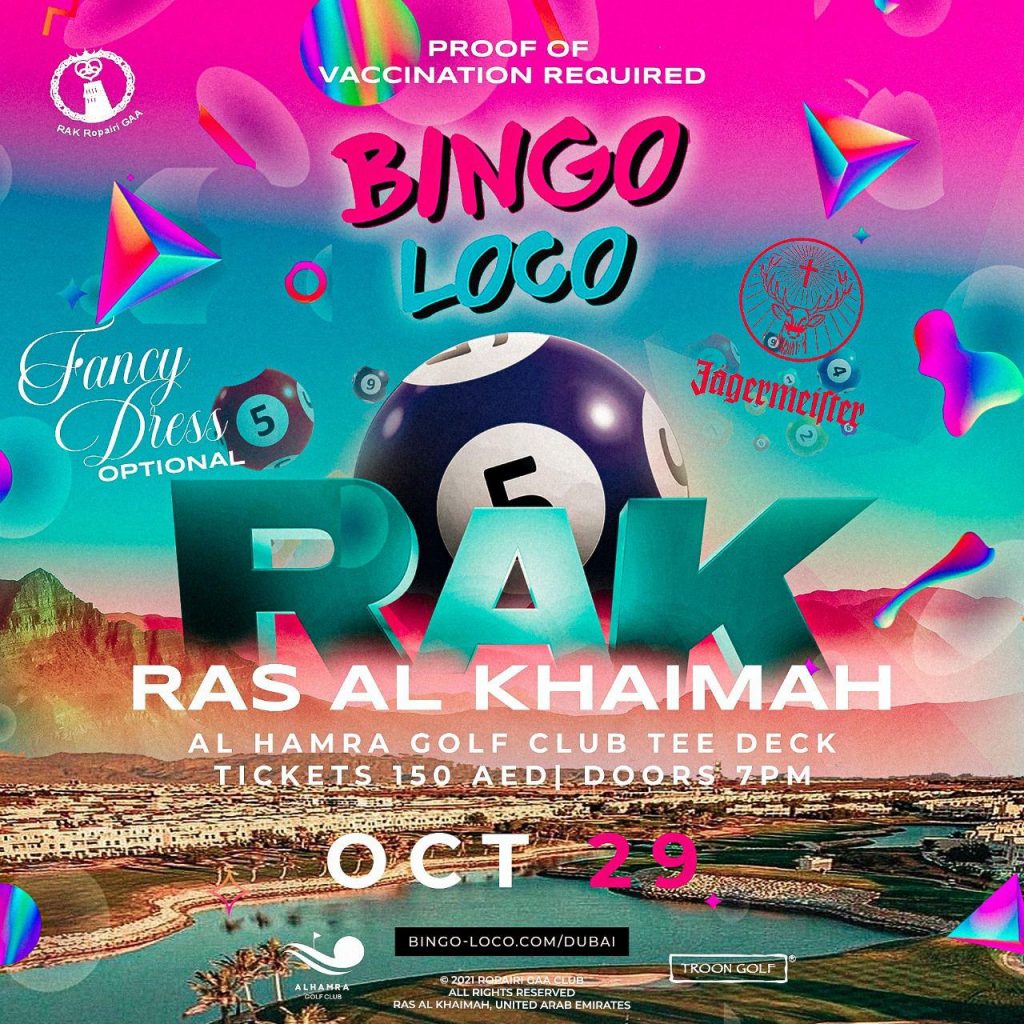 Tickets Presale price: AED 150
Grab your tickets, they're not expected to last long
---
---