It is that time of the year again when we experience the true essence of the Arabian tradition and gather with family and friends over Iftar during Ramadan. Waldorf Astoria RAK has these unforgettable offers for you to savour during the month of Ramadan.
Iftar at Qasr Al Bahar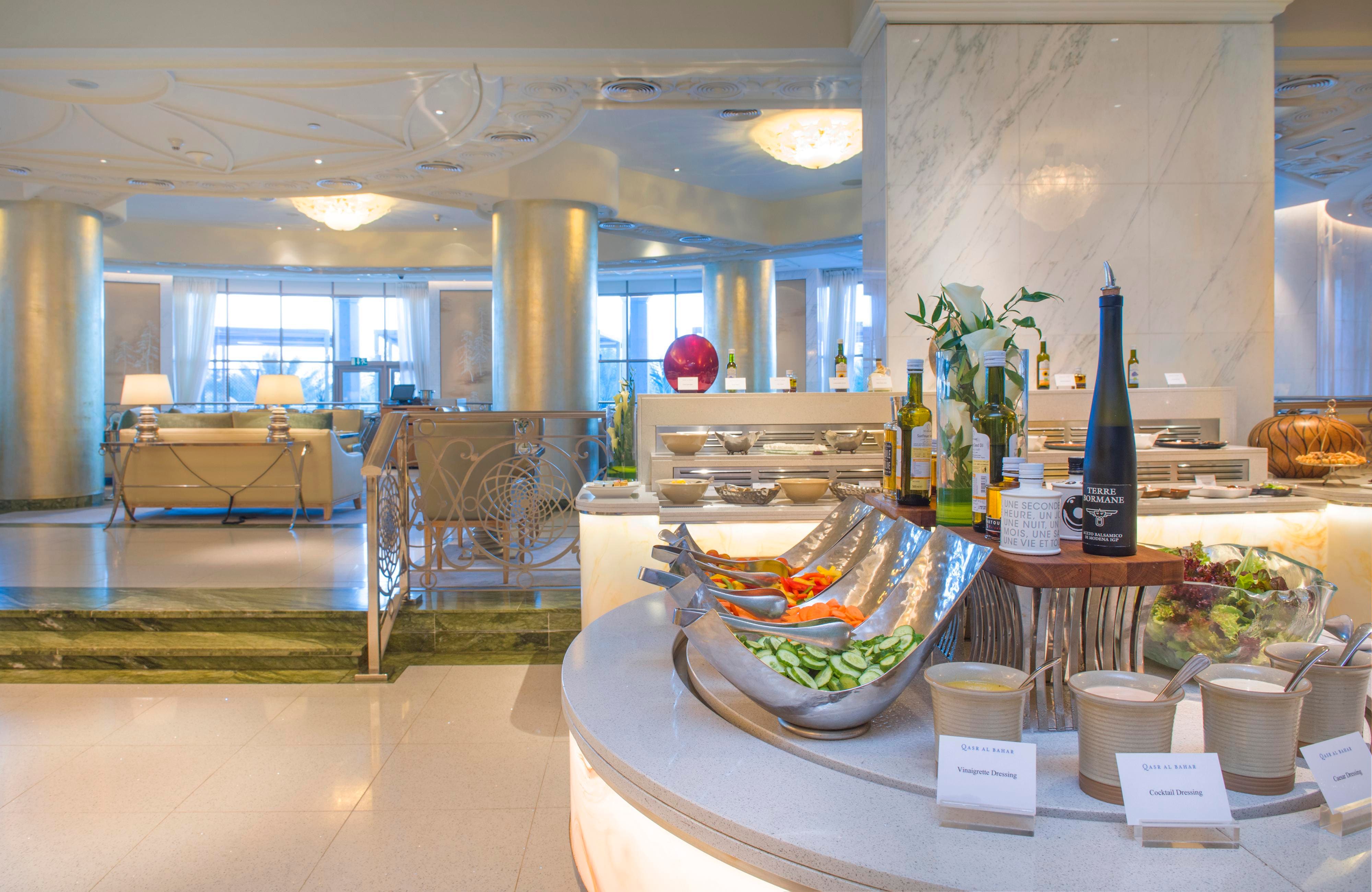 Break your fast every Ramadan evening with family and friends and indulge in a mouthwatering Middle Eastern-themed Iftar buffet at Qasr Al Bahar. Complement your dinner with specially curated Ramadan drinks: Suhoor Bull, an authentic energy-packed drink to last the whole day or Mango Tango, a refreshingly healthy signature beverage.
Date: Throughout Ramadan
Venue: Qasr Al Bahar
Time: 6pm until 10pm
Price: AED 231; Add Suhoor Bull or Mango Tango for AED 40
For more information or reservation, call on +971 7 203 5533 or e-mail at [email protected]
Iftar at Leylat Al Cameliyat
Ramadan Nights come alive at Camelia lounge, with a multitude of Middle Eastern specials. Savor Arabic delights from a carefully crafted Ramadan a la carte menu or various Shisha pairings while the enchanting tunes of our Oud player transports you to a world of 'Cameliyat" or perfection.
Date: Throughout Ramadan | Venue: Camelia
Time: From sunset until 11pm
Price: a la carte; Shisha pairings available from AED 110
For more information or reservation, call on 5533 203 7 971
Umm Ali Desserts
Make this Ramadan even more special, with a taste of tradition at Camelia Lounge. Savour the quintessential Middle Eastern dessert Umm Ali in six incredibly delicious flavors: Classic, Chocolate Pistachio, Hazelnut, Nutella, Chocolate, Pistachio and Dried Fruit. Compliment this warm dessert with a glass of Moroccan tea to elevate your experience.
Date: Throughout Ramadan
Venue: Camelia Lounge
Time: 6pm until 10pm
Price: AED 58
For more information or reservation, please call on +971 7 203 5533