No other country has brewed beers that are so fantastically food-friendly. Nor has any other country developed such a sophisticated beer cuisine, taking us far beyond the traditional recipe pages of mussels, beef stews and other dishes commonly associated with Belgium's most famous brewed beverages.
Belgian Beer Café is an authentic bar and restaurant boasting a large variety of Belgian beers and an extensive menu of Belgian-inspired cuisine.
At Oktoberfest, the Belgian cafe doesn't believe in group hugs – they believe in group chugs.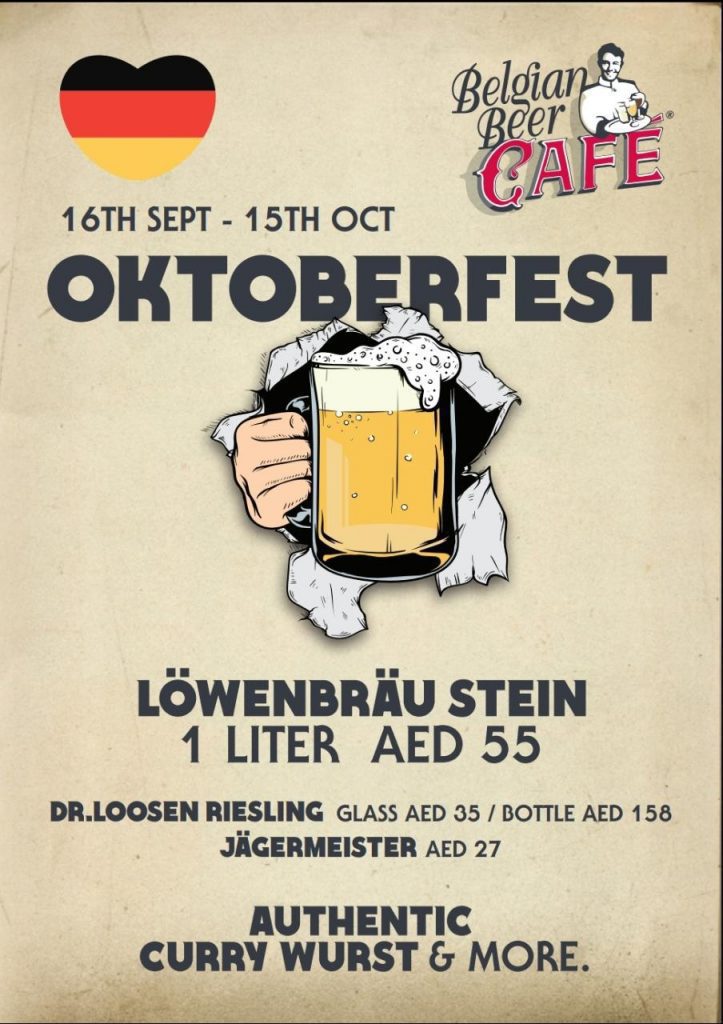 Lowenbrau Stein 1 Liter AED 55
Dr.Loosem Riesling Glass AED 35/ Bottle AED 158
Jagermeister AED 27
Authentic Curry Wurst & More
Contact: +971529730489