Congratulations – you've made the first step towards eating the best eggs and bacon that Ras Al Khaimah has to offer!
Coffee Club's breakfast is out of this world. Their menu is filled with wonderful things, but the star of the show is surely "The Big Breakfast". Cumberland sausages, veal bacon, eggs, cherry tomatoes, button mushrooms, ciabatta toast and a hashbrown. Not only is it mind-blowingly toothsome, but it's also incredibly 'grammable – much like the restaurant itself. You should also try Shakshoka and Poached Eggs With Chorizo And Avocado Smash.
After glancing the menu at the Coffee Club Ras Al Khaimah, you will wonder how sandwiches have moved up in the world. From the crust less ham or cheese squares of simpleness in our school packed lunches, they've really come so far. They proudly serve the classic Chicken Club Sandwich with veal bacon, egg, rocket and tomato. Served with sweet potato fries. You should also try Plant-Based Burger From Beyond Meat and Nicoise Pesto Salmon
The offer at The Coffee Club Ras Al Khaimah
The Coffee Club at Grove Village and Manar Mall is offering 25% OFF Breakfast and Lunch between the times of 9-11AM and 1-3PM. Don't forget to mention you got this offer from wow-rak
*Offer is valid for dine-ins only.
About The Coffee Club
The Coffee Club is UAE's fast-growing Australian all-day-dining café. Our mission and philosophy is simple, we want to provide: Good Food, Great Service and Excellent Coffee, in welcoming, relaxing surroundings, a place to enrich contemporary lifestyles and most of all, to be the natural response to "Where will I meet you?"
People are actively looking for healthier food choices and The Coffee Club delivers on that promise.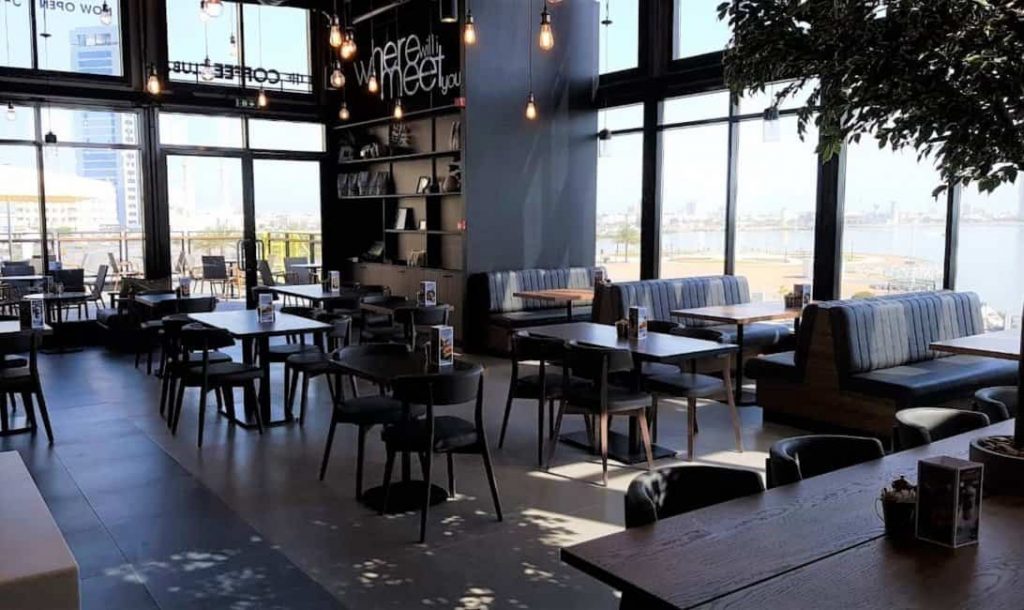 With a diverse and extensive menu featuring a great selection of all-day breakfast items, appetizers, gourmet wraps and sandwiches, the signature Power Bowl, healthy salads, vegetarian dishes, main courses, sweet treats, refreshing beverages and kids' meals, there is truly something for everyone
The Coffee Club's best-sellers and regular seasonal menu updates leave patrons and new diners a plenty of options from breakfast, lunch, dinner and in between, hence giving them more reasons to come back for another visit.
The above offer is valid at Manar mall and The Grove Village Ras Al Khaimah
Contact and Location
website: https://thecoffeeclubme.com
Grove Village, Al Qawasim area, Ras Al Khaimah UAE
Phone: 07 221 4411
Manar Mall, Al Muntasir Road, Al Nakheel, Ras Al Khaimah UAE
Phone: 07 233 8986