The Spa Waldorf Astoria Ras Al Khaimah
A place for refuge and restoration; the Waldorf Astoria spa offers enchanting signature treatments, combined with exceptional care to create a place where guests can surrender to restore their personal well-being.
The Under – Water themed, Waldorf Astoria Spa showcases calming blue silk walls, floor to ceiling one-way windows and artistic light pieces. With interior designs to fall in love with, the spa's central details allures guests to experience the serenity beneath the sea, accompanied by puristic Waldorf Service.
The award-winning spa offers 12 large treatment rooms, as well as one VIP couples' suite, a floatation bed for females and a hydro bath. The spa facilities also include male and female steam rooms and Waldorf Astoria's signature herbal sauna.
The Waldorf Astoria Spa offers three main product lines. The first is Voya, a totally organic, sustainable seaweed product which is produced on the shores of Ireland by the same family for over 100 years. The second is QMS Medicosmetics, a powerful, intelligent skincare line based on scientific logic rather than miracles. The latest addition to the offerings is Heaven by Deborah Mitchell.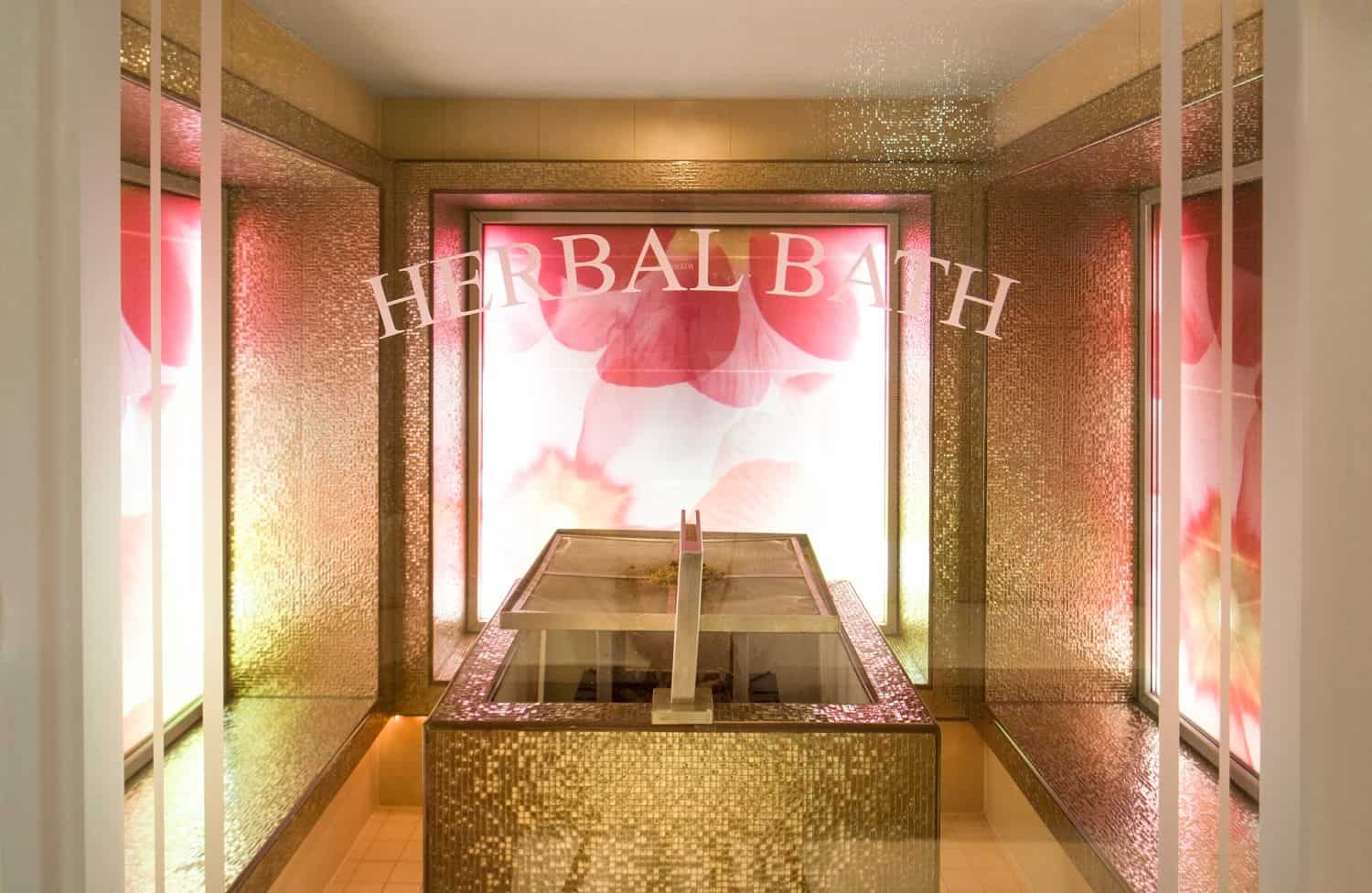 Heaven is a quintessential British brand that offers an award-winning line of treatments, loved by celebrities. Bespoke treatments have been designed by Heaven exclusively for Waldorf Astoria Ras Al Khaimah.
Namely, the Bee sting facial, a natural alternative to the botulinum toxin; an instant anti-ageing effect on both the mind and skin.
Contact and Location
Phone: 07 203 5555
Website: waldorfastoria3.hilton.com