Listen to this article
Unveiling the Natural Beauty, Culture, and Convenience of Musandam
Nestled amidst the rugged mountains and pristine waters, Oman's Musandam has long been a treasured gem for UAE residents seeking respite from their urban routines. This picturesque destination offers a unique blend of natural beauty and vibrant culture. And now, travel to this enchanting oasis is even more convenient with a new bus route from Ras Al Khaimah, operated by the Ras Al Khaimah Transport Authority (RAKTA).
This public transport service promises a hassle-free journey. However, before you embark on this cross-border adventure, there are essential details you should know. In this guide, we'll delve into visa requirements, ticket booking, schedules, and everything you need to make your Musandam trip unforgettable.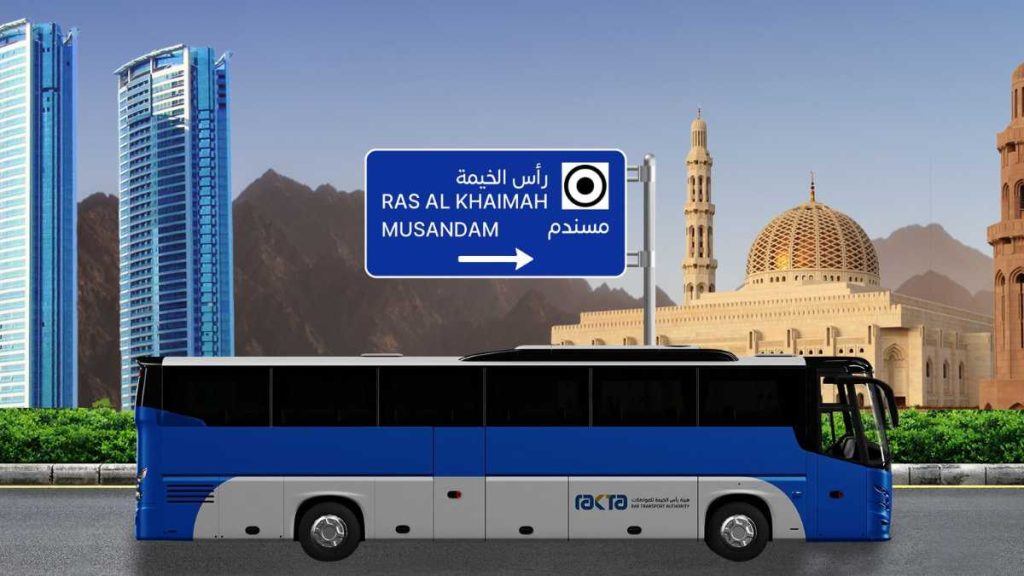 Visa Requirements: Your Passport to Musandam
For UAE Residents:
Passport and Emirates ID: Ensure your passport has at least six months of validity from your intended travel date, and the same applies to your Emirates ID.
Oman Visa: To enter Oman, UAE residents can obtain a visa at the Oman border.
For UAE Tourists with a Single-Entry Visit Visa:
Oman Visit Visa: Before embarking on your journey, you must obtain an Oman visit visa.
Return to the UAE: To return to the UAE, submit a visa application while in Oman and obtain the necessary visa before starting your journey back.
For Tourists with Multiple-Entry Visit Visas:
Oman Visa: Ensure you obtain an Oman visa before your departure.
Re-Entry: Re-entering Oman can be facilitated with a multiple-entry visa. However, your passport should have a validity of at least six months to enter Oman.
Fees and Visa Costs: Budgeting Your Trip
Exit Fee: At the UAE border, residents leaving the country must pay an exit fee of Dh36. UAE tourists with single or multiple-entry visas are also required to pay the exit fee.
Oman Visa: You can obtain an Oman visa at the Oman border by paying Dh50.
Bus Fare and Operations: A Smooth Journey Awaits
Bus Schedule: The bus service operates on Fridays, Saturdays, and Sundays, with departure times at 8 am and 6 pm. The approximate travel time for the one-way journey is three hours.
Pricing: The one-way journey is priced at Dh50, making it affordable for everyone. Notably, the fare is the same for adults, children, and the elderly. People of determination travel for free.
How to Book Tickets: Convenience at Your Fingertips
Official Website: Residents and tourists can book their seats through the official website of RAKTA.
RAKBUS Application: Download the RAKBUS application for hassle-free ticket booking.
Bus Station: Tickets can also be purchased at the bus stations in Al Hamra or Musandam.
On-Board Booking: If you prefer spontaneity, you can even book your tickets on board the bus.
The Route: Scenic Stops Along the Way
From the UAE:
Starting Point: The service begins at the main bus station (Al Dhait South) in Ras Al Khaimah.
En Route Stops: The bus makes two stops within Ras Al Khaimah, at Al Rams and Shaam area.
In Musandam:
Final Destination: In Musandam, the service starts and ends at the Wilayat of Khasab.
Scenic Stops: Along the route, the bus makes stops at Tibaat, Wilayat of Bukha, Harf, and Qada area, allowing you to soak in the breathtaking scenery.
Timing: Planning Your Journey
RAK to Musandam (Price AED 50)
Friday, Saturday, Sunday: The first direct bus departs from Al Hamra Bus station at 8 am, arriving in Musandam at 11 am, with a travel duration of three hours. The second direct bus leaves Al Hamra Bus station at 6 pm, reaching Musandam at 9 pm, also with a three-hour travel time.
Musandam to RAK (Price AED 50)
Friday, Saturday, Sunday: For the return journey, the first direct bus departs from Musandam at 8 am, arriving at Al Hamra Bus station at 11 am, covering the journey in three hours. The second direct bus leaves Musandam at 6 pm, reaching Al Hamra Bus station at 9 pm, with a similar three-hour travel time.
Travelling to RAK from Other Emirates: Seamless Connectivity
Intercity Lines: If you're coming from other emirates like Abu Dhabi, Dubai, Ajman, or Al Ain, you can take a bus to Ras Al Khaimah through RAKTA's intercity lines.
Booking Options: Tickets for these routes can be booked on board, through RAKTA's website and mobile apps, or at the various bus stations across different emirates.
For more info on the inter Emirates route to and from RAK, click here
FAQs: Your Musandam Journey Unveiled
Q: What is the best time to visit Musandam?
A: Musandam is a year-round destination, but the winter months offer pleasant weather for outdoor activities.
Q: Can I bring my pet on the bus?
A: Unfortunately, pets are not allowed on the bus for the comfort and safety of all passengers.
Q: Are there any restrictions on luggage?
A: Passengers are allowed to carry luggage as per the specified weight and size limits. It's advisable to check with RAKTA for the current baggage policy.
Q: What amenities are available on the bus?
A: The bus is equipped with comfortable seating, air conditioning, and onboard facilities for a pleasant journey.
Q: Is there Wi-Fi on the bus?
A: Yes, there is Wi-Fi available on the bus to keep you connected during your journey.
Q: Can I make last-minute ticket changes?
A: Depending on availability, you may make ticket changes on board or at the bus stations.
Conclusion: Embark on Your Musandam Adventure
Oman's Musandam beckons with its stunning landscapes, and now, thanks to the new bus route from Ras Al Khaimah, it's within easy reach for UAE residents and tourists. As you plan your journey, ensure you meet the visa requirements, book your tickets conveniently, and get ready to be captivated by the natural beauty and rich culture of Musandam. Whether you're seeking a quick escape or a memorable vacation, Musandam promises an experience you'll cherish for a lifetime.
Start your Musandam adventure today and let the picturesque vistas and warm hospitality of Oman leave an indelible mark on your heart. Book your tickets, pack your bags, and get ready for an unforgettable journey to the land