Listen to this article
Oompah! The Best Oktoberfest venues in Ras Al Khaimah
Oktoberfest is the biggest and beeriest event of the year in Germany, and it's back in Ras Al Khaimah for another year. It started in Munich after a Royal Wedding got a little boozy and the couple vowed to make the party an annual affair. The celebration quickly caught on around the world and, of course, Ras Al Khaimah hopped on the bandwagon. So get your Bavarian dresses and get down to these venues in Ras Al Khaimah for some cheery beery, ompah–tainment.
Cove Rotana Resort
Breakers Beach Bar will transform into a true German party atmosphere this Oktoberfest! Enjoy a selection of authentic Bavarian dishes from our a la carte menu which includes traditional currywurst, grilled leberkaese, veal & chicken escalope, obatzter and so much more!
Popular German beer such as Löwenbräu will be served alongside a wide variety of international drinks
The live band hailing from Bavaria- Germany.
14th to 16th October 2022 | From 6:30 pm Onwards
For inquiries: +971 50 463 7216
Hilton Garden Inn
1st to 31st October | 2:00 pm to 11:00 pm
For inquires: 0566832433
Czech Pub and Bar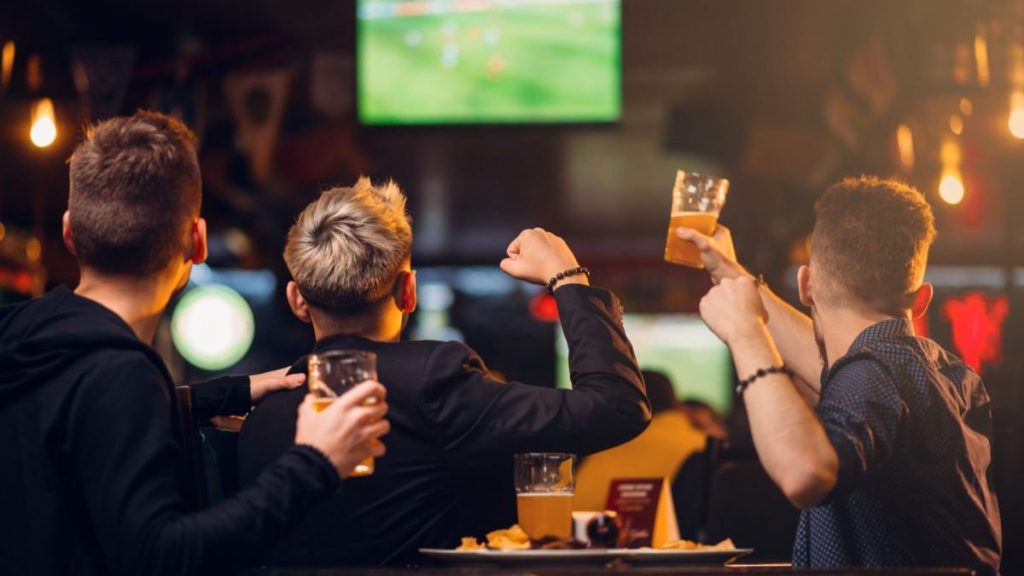 Enjoy Octoberfest in Czech pub with a special German menu and beverages. Join them for the longest German festival in Ras Al Khaimah with deals you can't resist and enjoy + 33% OFF on your total bill😱 from 1st Oct – 30th Oct!
Enjoy the authentic atmosphere of Bavaria, have fun, dance to live music, and, of course, try the most delicious dishes of traditional festival food – German sausages and homemade pretzels and drink the best beer.
29 Sept to 24th October | 2:00 pm to 11:00 pm
For inquires: 050 865 7595
Marina Muse
Marina Muse are looking forward to be partying with you guys again be prepared for singing, dancing and the full Oktoberfest atmosphere.
All October at Muse, great beer, food and vibes! Head down to enjoy our offers on Löwenbräu and a specials board with Oktoberfest classics all month long!
🍺 Buy 4 get 1 free loyalty card on Löwenbräu!
Löwenbräu pint AED 37
Löwenbräu stein AED 70
For Muse inquiries and bookings, Call or WhatsApp on +971 50 432 2068.
1st to 31st October | 2:00 pm to 11:00 pm
Belgian Cafe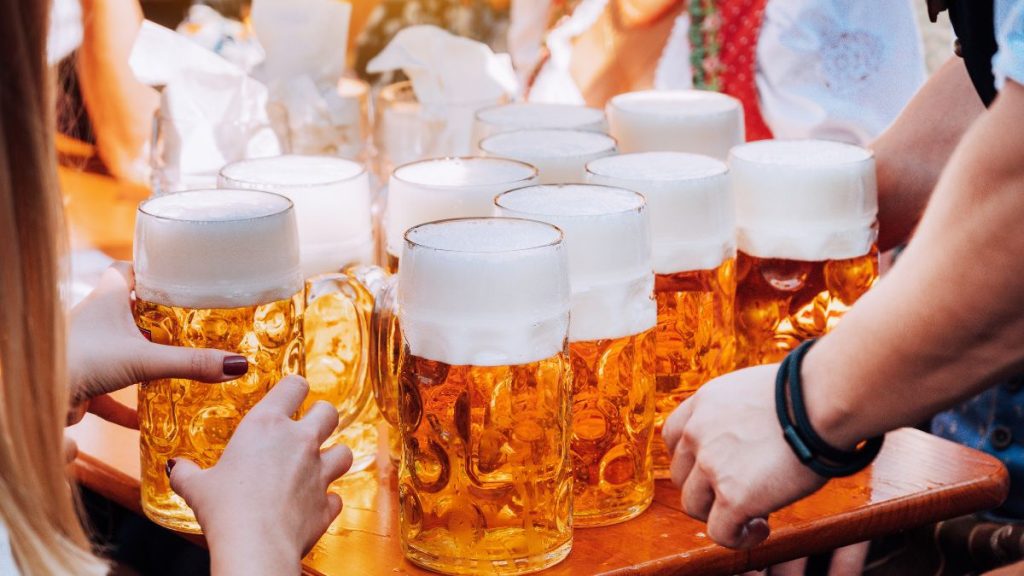 "Willkommen Zuma Oktoberfest!"
-which is German for "welcome to Oktoberfest".
Enjoy 1L Löwenbräu Stein for 55 AED only! 🍻 Along with our 1L beer you can enjoy Rindergulasch and Fritten & more
From September 16th till October 15th enjoy a host of delicious German traditional meals, Oktoberfest special dishes and our famous 1L Löwenbräu Stein.
Contact: 07 243 8489
Al Hamra Water Front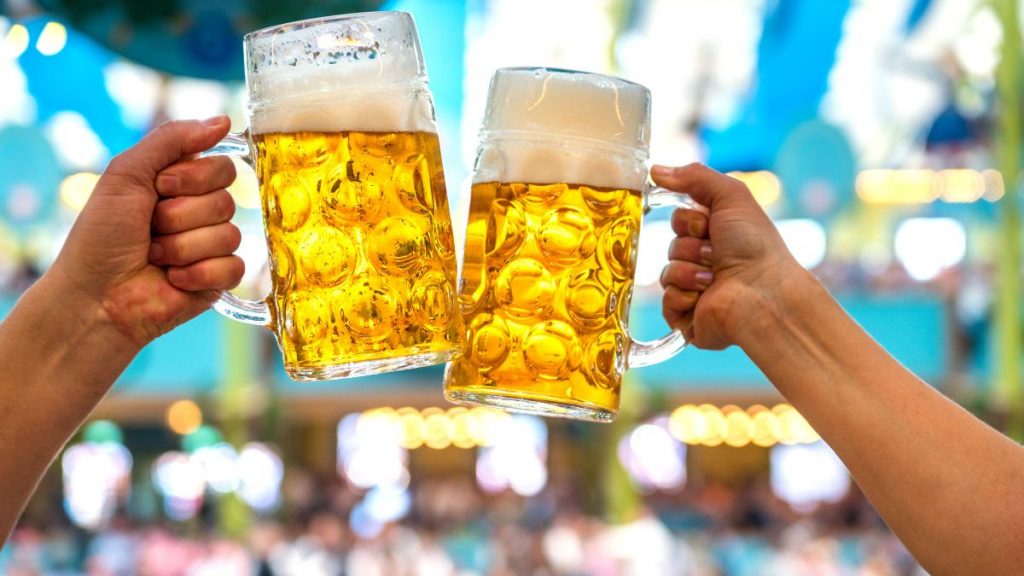 🍻 Roll up, roll up! Head down to Muse on Saturday, 8th October for Oktoberfest tunes with DJ Phil, plenty of Löwenbräu and Oktoberfest food specials, fun games for everyone and
🇩🇪 BEST DRESSED COMPETITION! Turn up in your best Oktoberfest outfit and enjoy a round of Steins and Oktoberfest food on us for up to four guests!
Buy 4 beers and get 10N beers!!!!
Saturday, 8th October.
Contact: 800 254-2672