Listen to this article
The time has come to experience the True Art of Living brought to you by world-renowned Buddha-Bar and join in for an immersive night filled with eclectic entertainment, finest food and free-flowing beverages at Karma Kafé by Buddha-Bar.
Since its creation in 1996, Buddha-Bar Paris has been the precursor to a true 'Art of Living' concept, with confluent influences from the Pacific Rim.
For 20 years, the Buddha-Bar concept has continued to grow and spread its positive energy throughout the world, with restaurants, hotels, spas, beauty care lines, music… today, it is found in over 20 countries and tomorrow… many more. Lyon, London, Dubai, Budapest, Prague, Monte-Carlo, Kiev, Manila, Saint Petersburg, Marrakech, Tbilisi, Baku and Caracas have already fallen in love.
Karma Kafe by Buddha bar
FRIDAY, 29TH JULY
from 7:00pm – 2:00am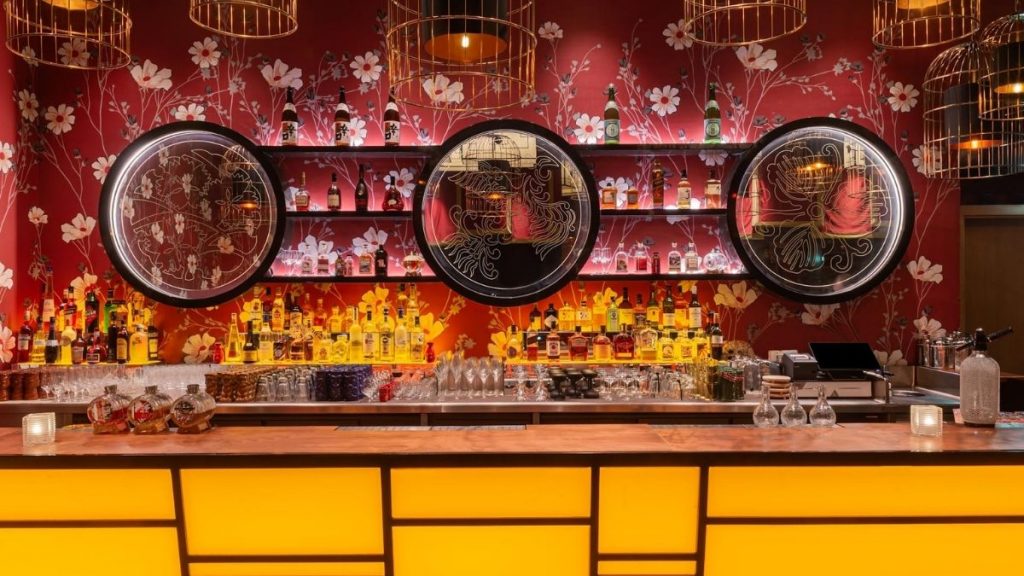 Packages Information
AED 199 PER PERSON
5 course set menu with free flow of selected mocktails and soft drinks for 3 hours
AED 299 PER PERSON
5 course set menu with free flow of selected cocktails, wines, spirits and beers for 3 hours
BOOK BEFORE JULY 22ND AND GET 20% DISCOUNT ON KARMA KAFE BY BUDDHA BAR, RAS AL KHAIMAH
About Karma Kafe RAK
With multi-influences from Chinese, Thai, Korean, Vietnamese and Japanese Culture, the famous Karma Kafé creation aspires to evoke energy, dignity, beauty and culture with its name. Karma Kafé brings a seamless blend of design, cuisine, mixology, and world-class entertainment programs that leaves nothing less than a temptation.
From the very entrance, guests are welcomed by a dragon that evokes a sense of movement, a curious and vibrant spirit that effortlessly flows from one space to another. A lounge and bar of masterfully blending colors and designs, with blushful sparks of the setting sun, Karma Kafé is tucked on the upper floor. Connected to Hampton by Hilton Marjan Island, it features an uninterrupted view of the sea from the terrace where the guests can gaze at stars or enjoy jaw-dropping sunsets while a resident DJ plays upbeat tracks for an unforgettable experience.
Contact and Location
Hampton by Hilton Marjan Island
Karma Kafe Reception
+971 7 209 0099