If you've dramatically thrown your hands up and exclaimed, "I need a break!" more than a handful of times in the last few days then you'll probably be reassured to hear that you're not the only one. But what might please you more is that the gods are looking down on beach bums like us as Banan beach is announcing its comeback!
Claims to be better than ever this Glamping beach site with hammocks, campfires, yoga and beachside chills is relocating to Ras Al Khaimah (previously located at Jebel Ali, Dubai)
Although the exact dates of this not so secret Beach haven are still not clear, with the weather getting better we expect it soon.
In the meanwhile, let's look at what to expect from this new edition of beach paradise.
Camps and Chalets
Famous for its camping facilities, Banan beach has already lined up cheerfully coloured triangle shaped camps at the beach of Ras Al Khaimah (location at the end of the post). You can rent these tents overnight. They also have glamping options with huge Chalets that includes astonishing facilities like a private pool and much more.
Barbeque and campfires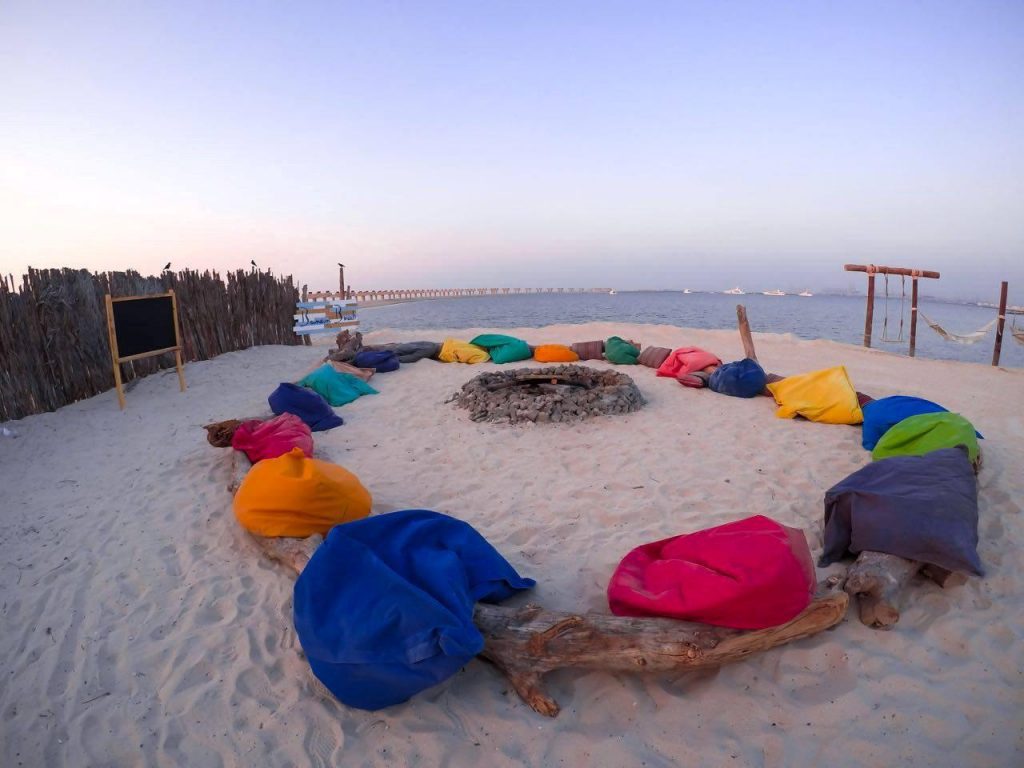 If you've ever felt the urge to plunge into the beach to live free and feast on wood-fired cooking, but aren't quite ready to give up the UAE lifestyle just yet, then a compromise has just emerged. The new Banan Beach may have a complete barbeque facility where you can grill your own food or let the experienced staff take care of it while you enjoy other activities.
Firepit surrounded with beanbags is a well-trodden path, but when it's done to this level of skill and commitment, it becomes something truly great. Their lip-smacking menus and cosy campfire will live up to every inch of Instagram hype.
Sports and Wellness Activities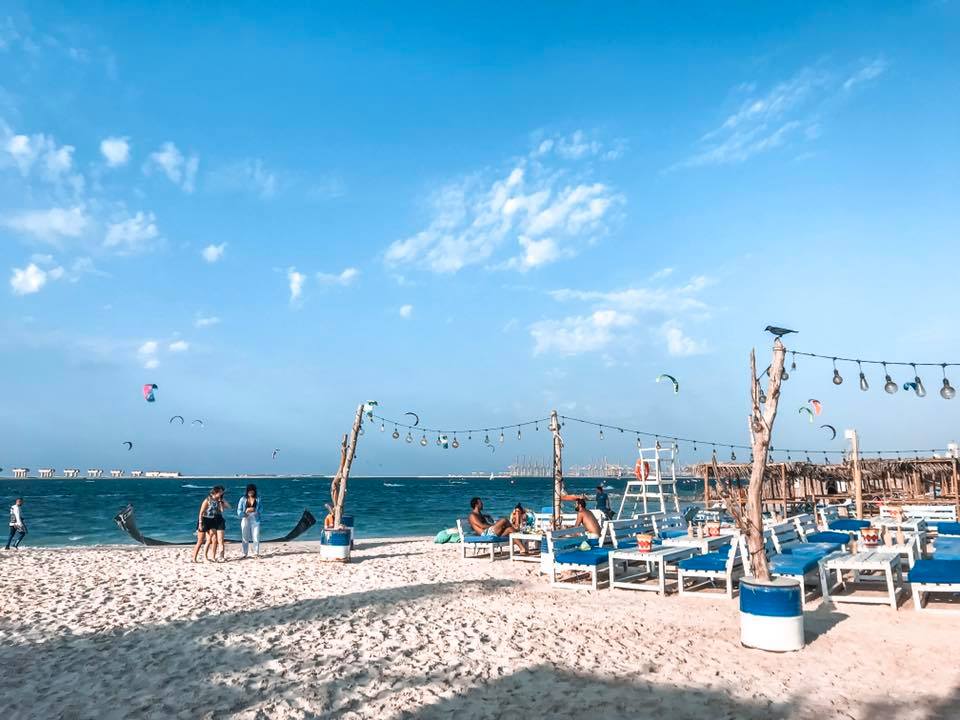 Beach Volleyball
Multiple Water sports
Night yoga classes
Kids activites
Instagrammable Recreations
Some of you might acquire a holistic approach of ditching your phone, still, the Instagram possibilities are endless
Hammocks
Swings facing water
Relaxing chairs for beachside chills
Stunning Restaurant
Mini mart
wifi
The last time we checked the site is under construction in full swing. We expect Ras Al Khaimah's Bana beach to be induced with more facilities, amazing staycation facilities and most of all tasteful service as always.
Location
The new Banan Beach is located just 45 mins from Dubai on the serene edges of Marjan Island Ras Al Khaimah. The site is bigger and more picturesque.
Contact: info@bananbeach.com
Be the first to get all the latest Ras Al Khaimah news, reviews and deals into your inbox by signing up for our free newsletter, click here to sign up