Listen to this article
Choosing to stay in an eco-lodge when travelling brings many benefits, not just to the traveller but also to the region itself. You'll benefit by getting closer to nature while staying in some unique accommodations to make your trip even more special. In addition, you can rest easy knowing that you're minimizing the environmental impact of your stay.
Sustainable travel isn't just about protecting the environment. By staying in eco-friendly accommodation, you'll also uplift the communities by supporting local businesses through your visit.
We've gathered this list of some of the best eco-retreats that are coming to Ras Al Khaimah soon. They are so gorgeous, you will want them now!
The Anavrin Equestrian and Sports Club Resort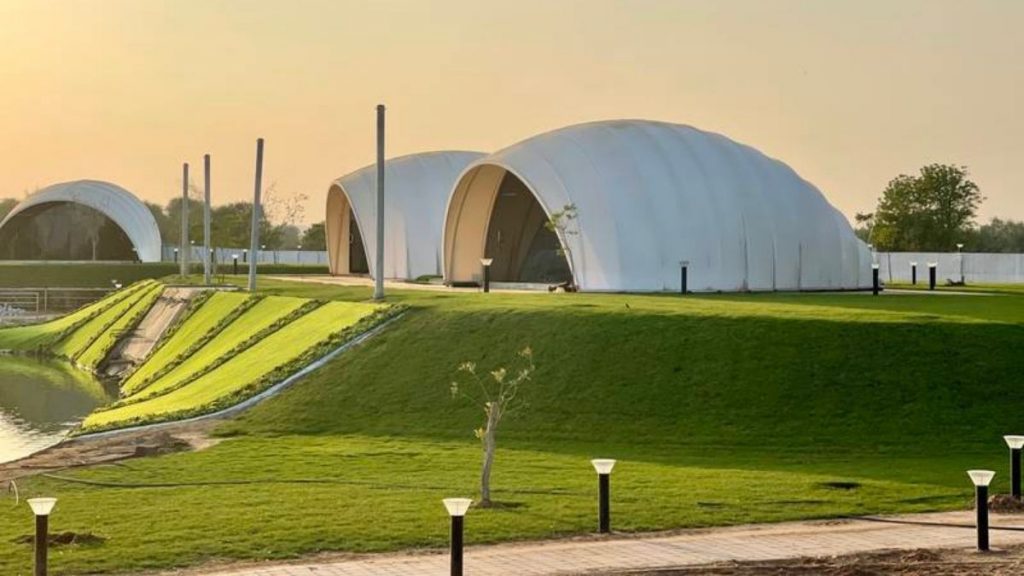 Anavrin is 'Nirvana' spelt backwards
In addition to equine therapies and horse riding classes, Anavrin Horse and Sports Club Hotel will also offer programs to revitalize, restore and aid guests in recovering from the stress of everyday life. There are detox programs that provide nutritional advice, relaxing spa treatments, and a variety of specially designed "challenges" or wellness programmes.
Anyone who wants to experience the resort without having to commit to a full-time program may avail an offer for a weekend. It includes a night in the desert, or a walk in the Hajar Mountains, barbecue and bonfires maze-running; trike racing on electric bikes; various massage and spa treatments and access to the facilities' sporting facilities.
Read more about The Anavrin Equestrian and Sports Club Resort
Earth Hotels Altitude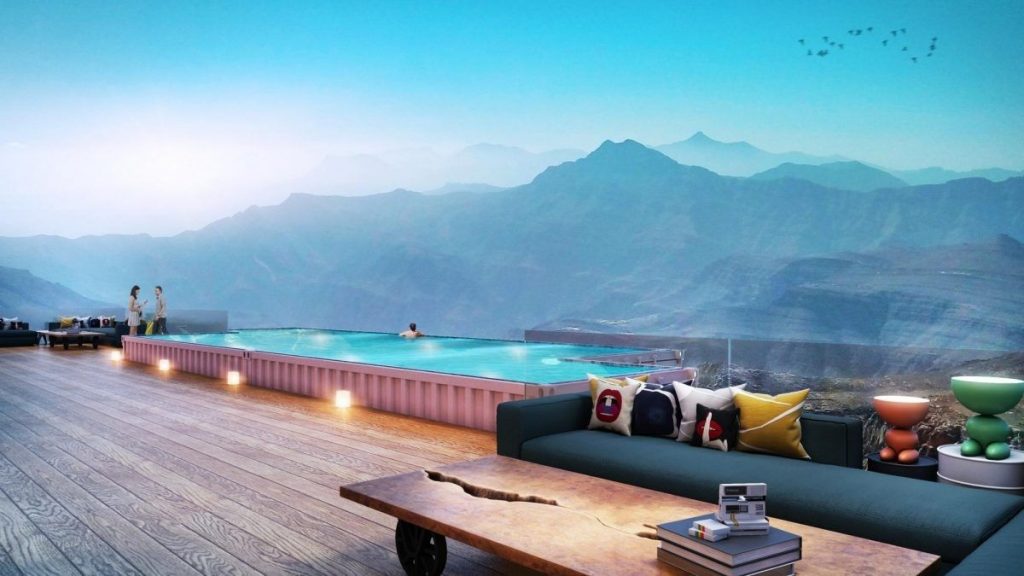 Earth Hotels Altitude is a green "pop-up hotel concept" set to go live on the mountain during the fourth quarter of 2022. It will have 15 fully-equipped rooms as well as an activation centre and an outdoor pool.
The boutique-style resort will offer amazing views over the surrounding landscape and there will also be an activity centre where guests can book hiking, trekking, cycling and more.
A fitness suite, homegrown food concepts and an infinity-style swimming pool with views over Jebel Jais aim to make this the perfect rugged getaway.
Saij Mountain Lodge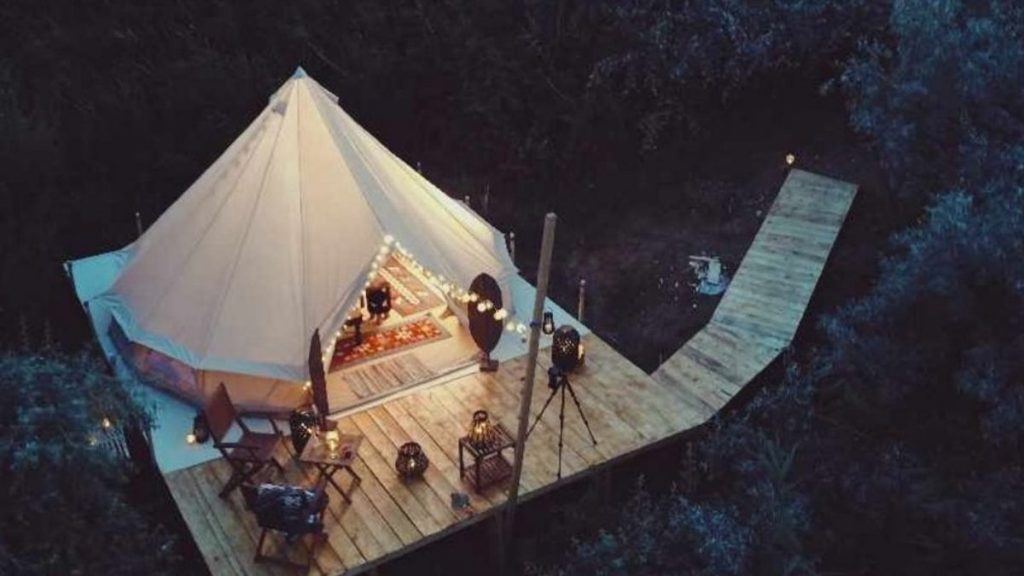 Saij Mountain Lodge, which is set for a 2023 opening date, is a "protected and sustainably managed mountain resort" with ecological lodges built from natural materials.
35 luxury lodges will offer a blissful mountain retreat at Saij, A Mantis Collection Mountain Lodge, complete with an array of mindful pursuits and guided treks on the activity roster.
Cloud7 AlSawan camp, Ras Al Khaimah
Putting the local community at the core of its operations and working with a ground-up policy when it comes to being more environmentally aware, Cloud7 AlSawan camp Jebel Jais is the latest from Kerten Hospitality.
The camp is scheduled to open in 2023, the camp offers a glamping experience with 60 units crafted from sustainable materials. The mountain surrounds will give travellers access to trekking, hiking and amazing Ras Al Khaimah vistas while the nearby farm will be a place to see Arabian falcons, camels and horses.
Glampers will also have a front-row seat to local camel racing.