Listen to this article
A new equine-focused wellness resort is now open in Ras Al Khaimah.
The Anavrin Equestrian and Sports Club Resort is located on the grounds at the AlMatar Farms near Ras Al Khaimah airport.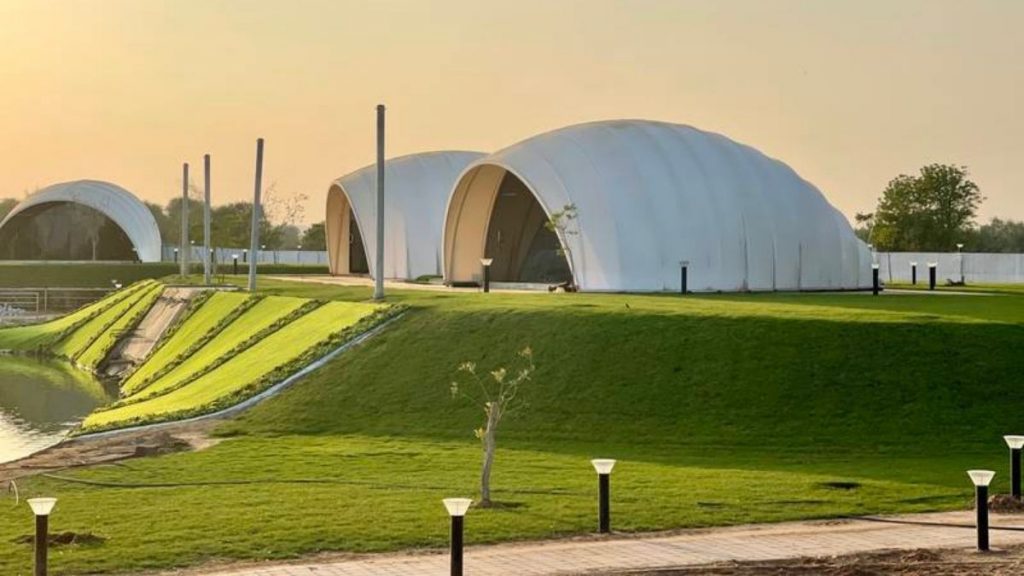 Including world class horse guided empowerment programs for individuals, corporates and couples, Anavrin is a unique residential rejuvenation center, offering various custom developed programs, ranging from basic 'back to nature' to advanced 'detox', 'rejuvenate' and 'recover' programs, where a unique scientifically proven methodology is used to achieve a 'feel good' factor for both visitors and guests.
It is almost surreal that horses exude unique energy patterns when around humans, and they are able to sense the negativities that surround us. It is these segments of energy and association with horses we focus on. We try to get to the root cause, and neutralize the negative energies. Our programs are rooted in the ancient science of trust and undying friendship between horses and humans, a science that has been a little lost since the automobile revolution.
Anavrin is 'Nirvana' spelt backward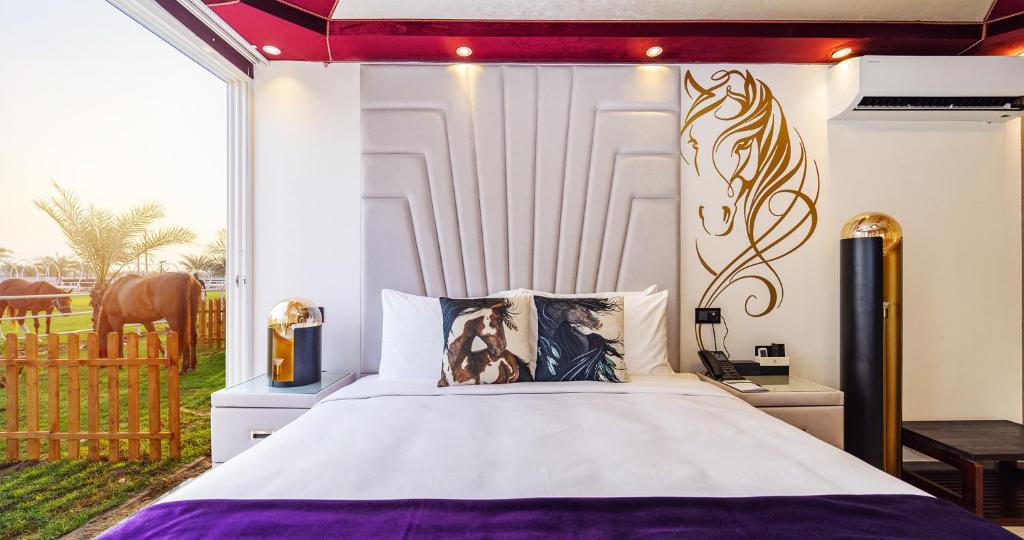 The region has some of the richest soils in the nation, with a higher percentage of rainfall. This is supported by underground streams flowing from the Hajar Mountains. The large farms provide fresh vegetables and animal husbandry throughout the region.
In addition to equine therapies and horse riding classes, Anavrin Horse and Sports Club Hotel will also offer programs to revitalize, restore and aid guests in recovering from the stress of everyday life. There are detox programs that provide nutritional advice, relaxing spa treatments, and a variety of specially designed "challenges" or wellness programmes.
From one of the most prolific sports bar in Ras Al Khaimah, to a unique Spanish/Moorish themed restaurant, the property offers an eclectic blend of culinary delights, specially developed by Chefs Ramón and Hector, both of whom are focussed on creating 'finger licking' great recipes that are easy on the stomach. "We create a medley of unique flavors that tingle the taste buds", explains Chef Ramón. "It is our belief that the best of the six senses is the 'sense of taste. It is the most critical component of sustained wellbeing".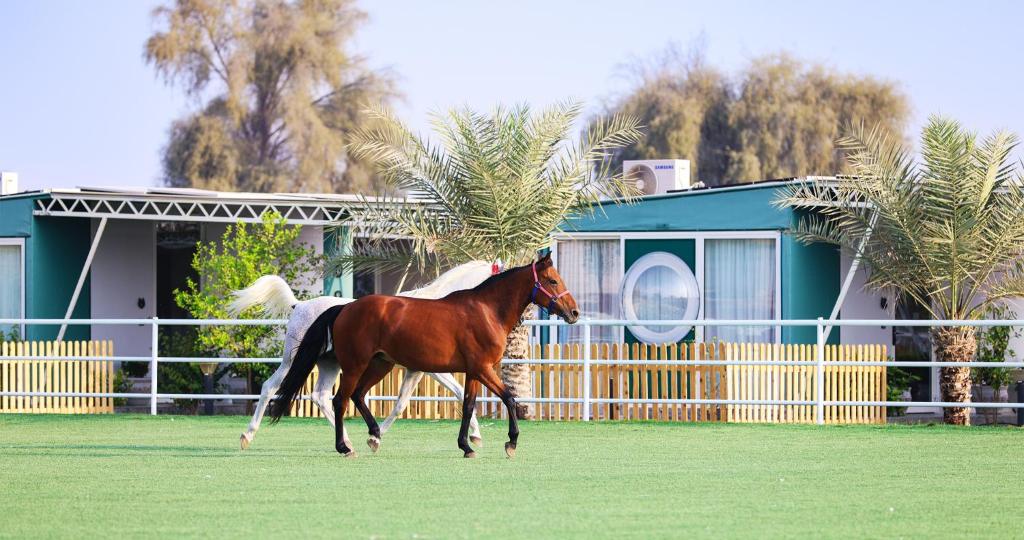 Packages & Offers
The wellness packages offer the ultimate gateway to a healthier lifestyle. Discover a new height of peace and mindfulness with our enlightening yoga, meditation, and healthy cooking sessions.
Let your body absorb the love and attention it deserves with our effective detox plans, dietary advice, and restorative spa retreats. Our lovely environment filled with natural plantations and scenic ambience provides the ideal setting to recharge, rebalance and rejuvenate your mind and body.
1. Challenge
The challenge package is all about stress bursting through sports and activities. The package, therefore, is focused on an active lifestyle. It includes
Instructed Yoga or gymnasium program.
Healthy eating programs with low-fat 'cheat' options
Camping, trekking, or cycling in the Hajar mountains
Preferred booking for tennis and Padel Courts
Dirt Track Racing (Might Require other participants)
Electric Trike Drag Race Challenge (Might require other participants)
Maze Runner Challenge (Weekends only)
Sports Massage
Healthy cooking, healthy living: A culinary preparation and presentation program by the resident chef, conducted under the guidance of Swiss Education College, Weggis (Not available during weekends)
2. Restore
The Restore package is meant to help relax those that face a 'burn out' at the workplace or in a relationship. The package is a relatively slow-paced program that helps guests to connect with their soul while at the resort.
Instructed Yoga/gymnasium program
Sunbathing and Sun-induced energy programs
Cooking Classes by the Resident Chef
Therapeutic Horse Riding
Barbecue Lessons by Resident Chef
Therapeutic Fishing
Desert Camping (Might Require Other Participants)
Various Spa & Massage programs
Make Up and Feel Good Sessions
Sessions with Life Guru or Therapist (Must be booked in advance)
Plant pruning/fruit plucking at the orchard
Tarot Card Reading (Must be booked in advance)
Remote Living (Must be booked in advance)
3. Detox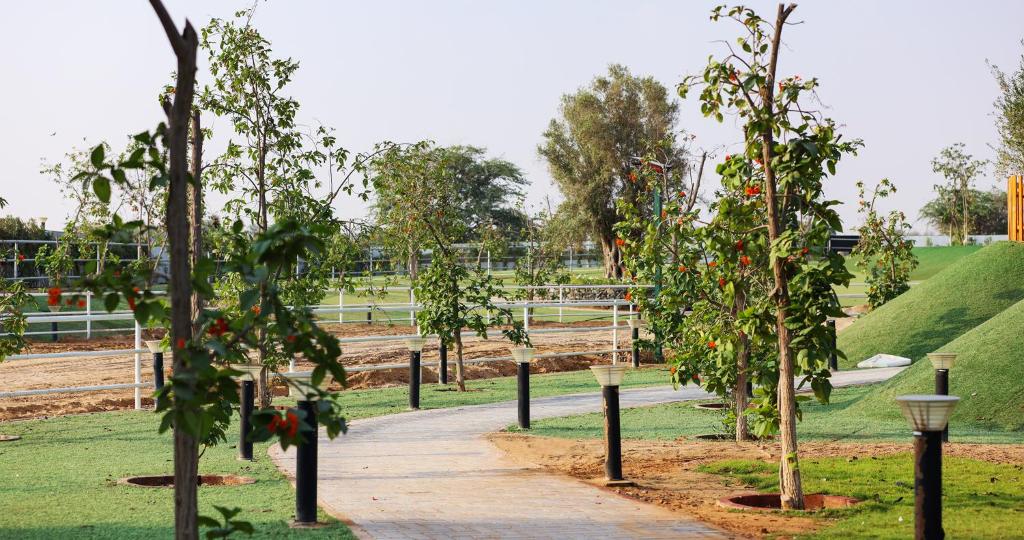 The Detox program is about taking time off from a hectic lifestyle. Come alone or with a partner and enjoy the elements of nature. Engage with animals, learn a new skill, or just bide your moments watching horses gallop by, or birds chirping around the resort.
Instructed Gymnasium & Morning Yoga programs
Horse grooming and stable work
Therapeutic Horse-riding programs
Maze drive-through challenges
Hiking and camping in the mountains
Desert camping and camel rides
Cooking programs by Resident Chef
Barbecue (Pre-booking might be required)
Various Spa and Massage Programs
Night Star Gazing using Electronic Telescope
Remote Living (Must be booked in advance)
Live Sports
4. Weekend Getaways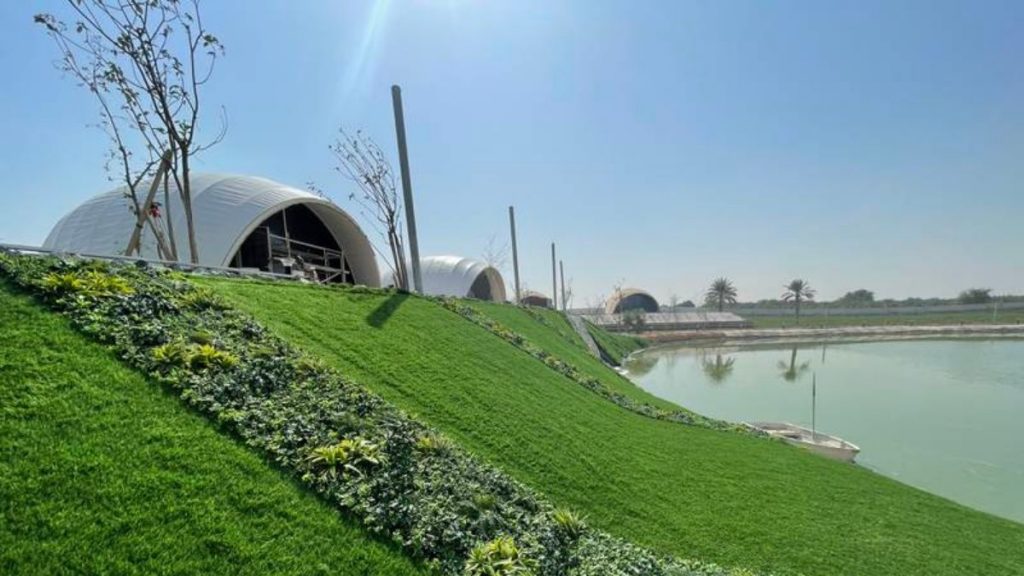 The weekend getaway program is one of the most flexible, as it allows the guests to try various experiences per their interests and willingness. Paced by the guests, weekend getaways are all-inclusive programs designed to relieve stress and are a power-packaged revival tonic.
A night in the desert or a hike night in the mountains (Choose 1)
Temperature-controlled swimming pool
Bonfire and barbecue events
Yoga and gymnasium
Day and night sports activities, including tennis, pedal, table tennis, and basketball (Half Court). There is also a floodlit putting range.
Maze running and Drive Through Competitions.
'Map The Trike' – An electric trike race on the horse track
Various Spa and massage programs.
Other facilities at Anavrin Resort
Spa Services Include
Healing Massage
Himalayas Massage
Signature Massage
Authentic Massage
Couple Massage
Wellness Hub Includes
Ayurvedic Healer
Traditional Therapies
Lifestyle Counseling
Aromatherapy
Serene Meditation
For Beauty Queens
Wedding Party
Bridal Salon
Photoshoot Makeup
Facial, Body
Accommodation Room types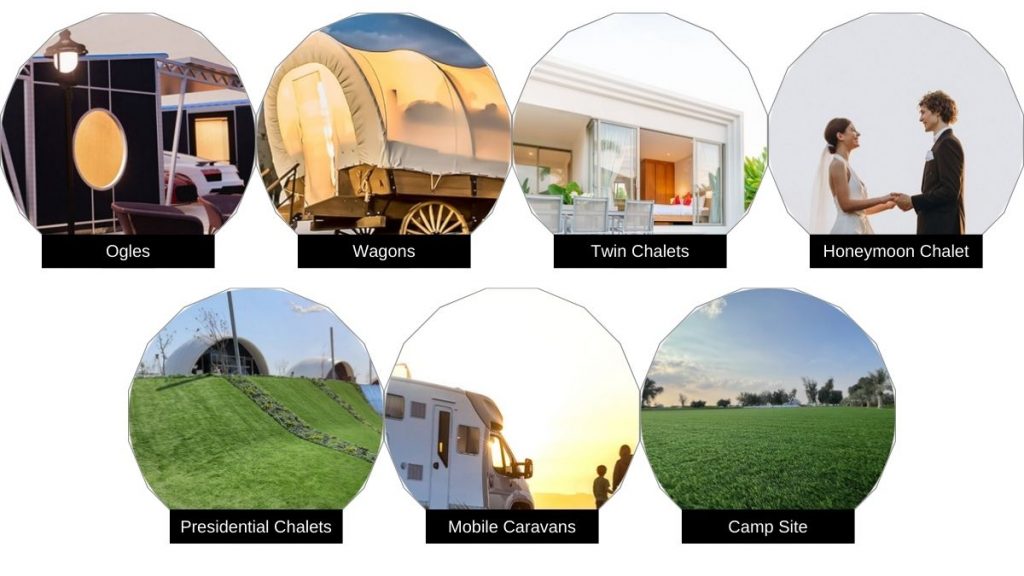 Ogles: Ogles, are harmonious, self-contained units that harvest solar energy to generate electricity, recycle water and human waste, in pursue of a future where human carbon footprint will be net-zero.
Conestoga Wagons: Take a page out of history and enjoy a night on the paddocks, staying in our own version of a luxurious Conestoga Wagon, around which the wild-west and the last continent was settled.
Twin Chalets: Twin inverted shell-shaped chalets on private dunes offer premium settings, optimum privacy, and exotic views, designed for those who enjoy vacationing with friends & Family.
Honeymoon Chalet: For those who prefer a life of solace, or are looking forward to the consummate mating of souls, the honeymoon chalet is perfectly set at the salt lake.
Presidential Chalet: For couples who share the best moments of life together, some with grown-up kids, the Presidential Chalet is a lifestyle celebration that offers imposing size, ultimate privacy, and a private pool.
Mobile Caravans: Hitch a Caravan and take your beloved at an overnight spot in the mountains, where it's just the two of you. Select your own time and place, or let us select 'just the right spot' for that 'It moment'.
Camp Site: Experience true camping in a luxurious and safe setting, complete with stunning paddock views of the horses, and common toilet facilities maintained and regularly sanitized by the property to 5-star standards.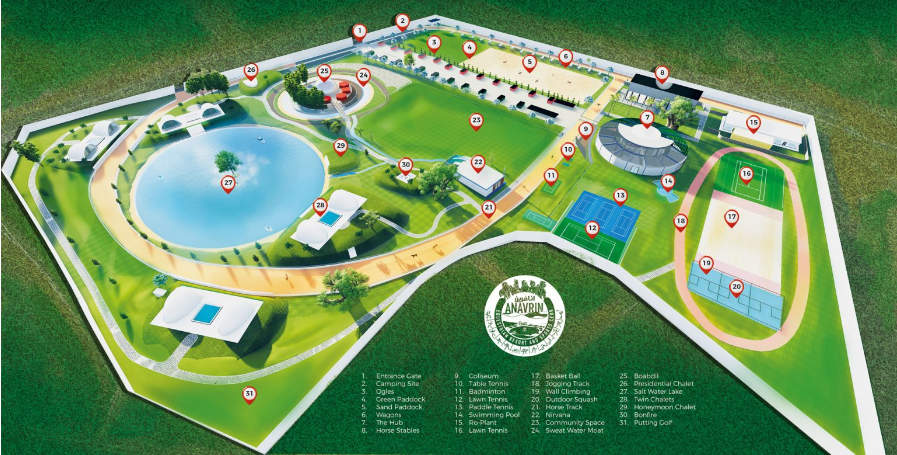 Sports facilities at Anavrin Wellness Resort
Lawn Tennis
Padel Tennis
Badminton
Basketball
Putting Golf Course
Swimming
Fishing Hunting
UTV & ATV Rides
Mountain Biking
Running & Desert Walking
Stay Fit Even If You Are On Vacation
Professional Trainings
Dietary Fitness Advisory
Defy Aging Naturally
Enlightening Yoga
Wall Climbing
Event Venue
Wedding Celebrations
Celebrity Guest Venue
Yoga Master Host Venue
Award Ceremonies
Photoshoot Venue
Film Shooting Location
Annual Corporate Events
Team Building Sports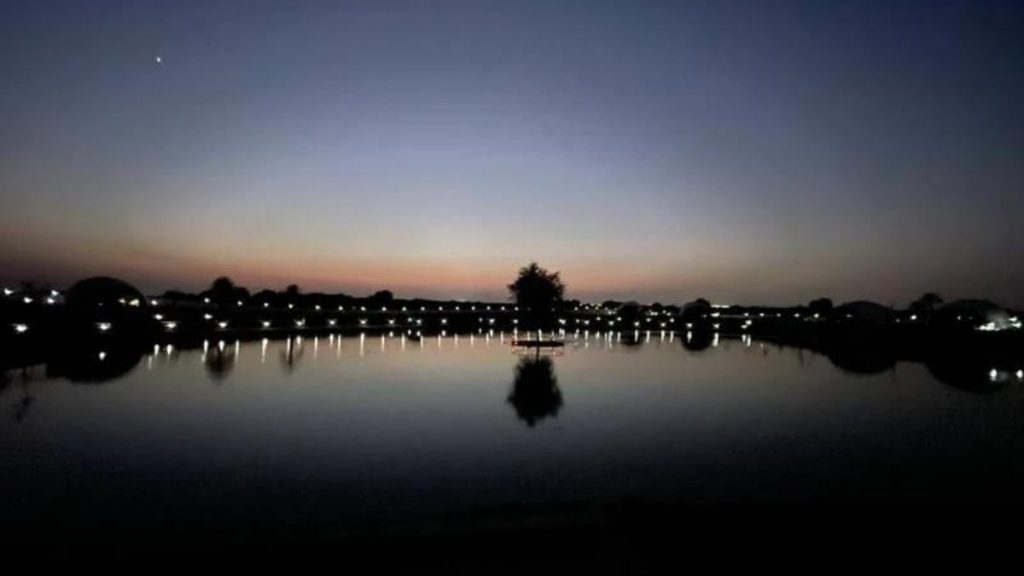 Restaurants
Anyone who wants to experience the resort without committing to a full-time program may avail of an offer for a weekend. It includes a night in the desert or a walk in the Hajar Mountains, barbecues and bonfires, maze-running; trike racing on electric bikes; various massage and spa treatments and access to the facilities' sporting facilities.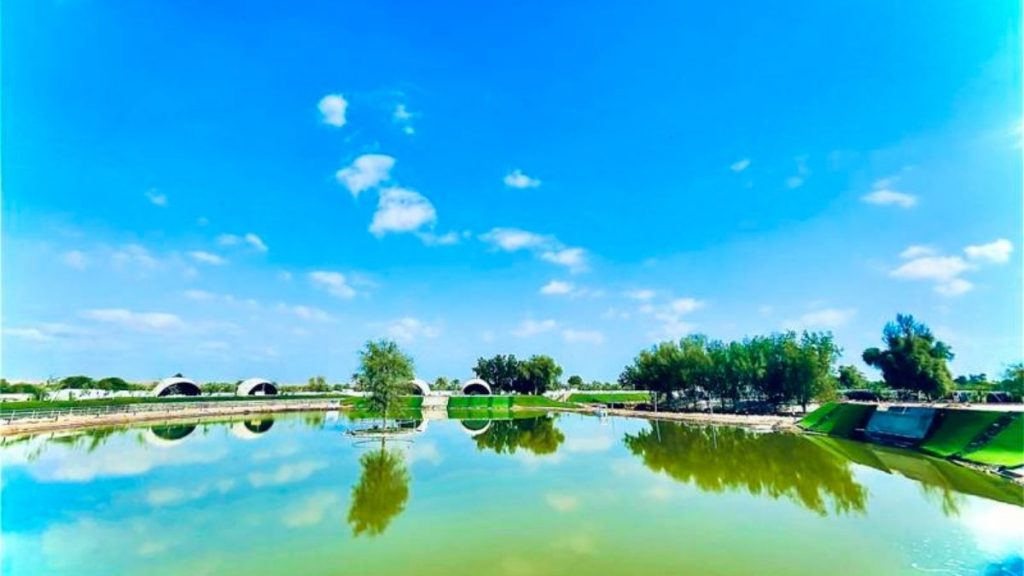 With an area of nearly 20 acres, the equestrian park will comprise 31 chalets, each with an exclusive garden with amazing views. The resort has two waterfalls: saltwater and fresh, with streams running across the property before the water flows to two lakes.
Additional amenities include two themed restaurants, an outdoor screen that is five meters in size, and guests can enjoy an all-weather pool, basketball, tennis, padel tennis, and squash courts.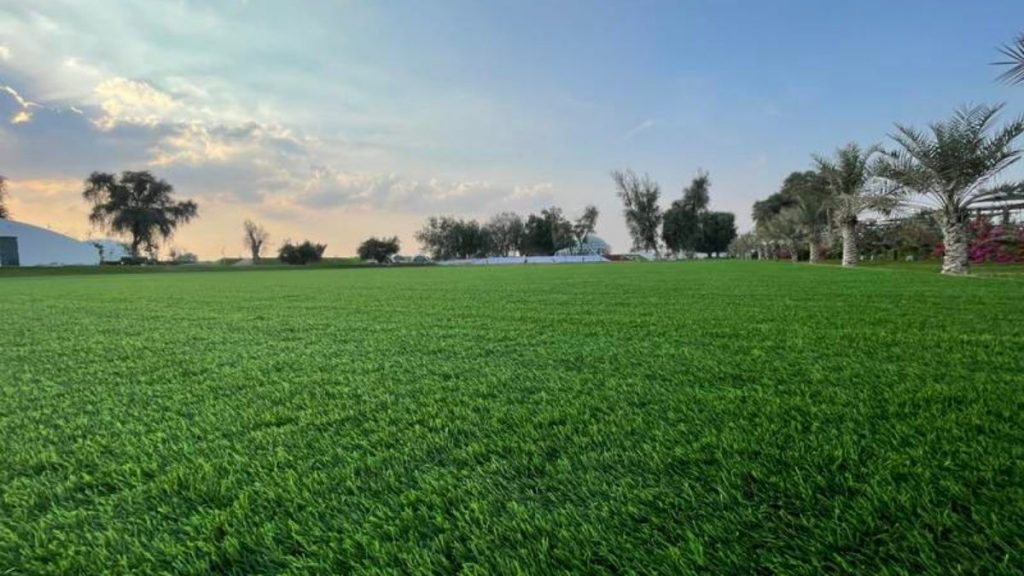 The therapeutic programs include Ayurvedic massages, culinary classes for guests, camping in the desert, and hiking and fishing. Health and Ayurvedic experts, yoga teachers, and healers will offer specialized programs at Anavrin, the word for nirvana, which is pronounced backwards.
Some Facts about Anavrin
Over 1000 trees and shrubs absorb over 2.5 tons of CO2 every year.
The capacity of over 20 tons of fish annually, including both salt and freshwater fishes.
Over 100 permanent resident animals, including horses. Over 300 birds can be spotted on the farm as residents or visiting.
Over 150KW of solar energy is enough to power most human and animal electricity and air-conditioning needs at the resort.
3 at-site RO plants, with wastewater recycled to harvest saltwater fishes.
2 Speciality Restaurants, with over 150 covers and a stunning design 45 luxury chalets, each with ensuite or attached bathrooms. 7 'pitch your own tent' sites.
Wake up to the sound of horses' hoofs as they gallop or trot the 1300-meter dirt track.
Connect with leading Yogamasters, Yoginis, life gurus, equestrian managers, equine therapists or Sports Masseurs, and discover a 'new you'.
Enjoy an evening of thrills at Boabdil, our signature restaurant.
At Anavrin, there is always something for everyone.
"It is a unique setting. From every room, you get fantastic views of horses in what could be described as their natural habitat", explains Dr. Moobi Alwright, program Director at Anavrin. "Just being around horses is therapy by itself. It calms your nerves and somehow rejuvenates the tired soul. It is a journey to rediscover yourself, and come to terms with who you really are. A very different you, who doesn't have to conform to any set standards or expectations. When with horses, you are with an ancient soulmate. In the olden days, a journey with a horse would not only take you to your destination faster, but the horse would be able to lead a thirsty rider to water, or smell danger from afar. No other animal was as important as the horse."
With over 20 acres of land parcel, Anavrin is a boutique retreat offering wellness, yoga, horse-guided programs, lakes, waterfalls, green spaces and 5 star sports facilities, all destined to curate a unique experience for the most discerning guests. 'Come. Heal. Connect.'
Contact & Location
Phone – +971 55 109 55 11
For bookings Click here