Listen to this article
The UAE is not just a vacation destination, but also a hub for business meetings. Everyone knows that business travels to Dubai or Abu Dhabi are remarkable experiences that are frequently carried out at the highest level. However, the drive from the airport to the hotel or meeting site may not be convenient, and it may be problematic if there are multiple individuals on the trip. That is why many companies use the services of charter bus rental in UAE. This is a very convenient and profitable way for everyone, both organizers and attendees of the meetings. The charter bus option is rapidly gaining popularity all over the world and with good reason. However, you need to look at the pros and cons and then decide how bus rental UAE fit in with cars, taxis, and other forms of transportation.
Charter Bus: The Best Thing That Can Happen For A Traveling Group
A party of 12 or more individuals is embarking on a journey from location A to destination B. This entails utilizing a minimum of four cars and necessitates considerations for accommodating personal carry-on items. This mode of travel may present challenges. Conversely, opting to rent a charter bus offers a comprehensive solution, eliminating concerns regarding space and logistics. The larger the group, the more enjoyable the experience becomes!
Enjoy The Scenery Without The Worries Of Driving
Renting a charter bus means no road maps, no chance of getting lost along the way, and no worries about traffic, parking, and other driving annoyances. You have the luxury of the freedom to enjoy the journey and chat with your group without taking your eyes off the road. Sit comfortably on the soft seats and immerse yourself in the journey. Yes, you can take a nap too!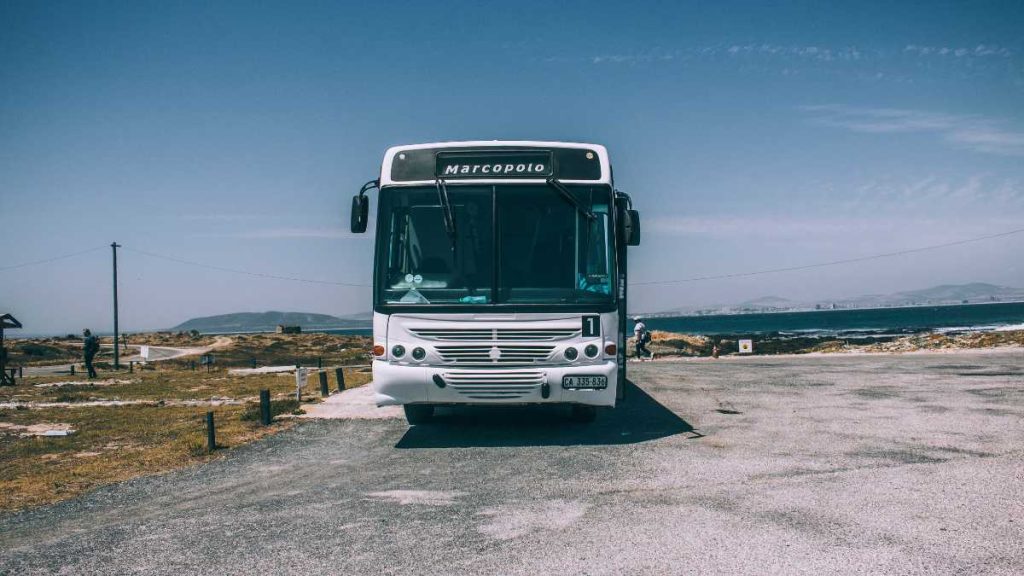 Pay Less
Opting for a charter bus proves to be a highly cost-effective choice, significantly reducing the financial burden on each traveler as expenses are distributed among the group. This affords you the privilege of journeying in what feels like a personalized vehicle while only incurring a fraction of the expenses that would be accrued when selecting an alternative mode of transportation for the same purpose.
Get Professional Service Support
Any reputable charter bus company will ensure that you get the best professional bus charter services. It's not just a ride you pay for, it's a professional bus charter company organization including experienced and qualified drivers, well-thought-out amenities, hassle-free pickup and drop off, and punctuality.
Disadvantages Of Renting A Bus
However, some hardened opponents of charter bus rental put forward the following cons of charter bus rental.
The charter bus can only be rented in a group
While a charter bus typically offers ample space for accommodating a sizable group, this advantage can become a significant drawback for individuals or very small groups. Therefore, while a charter bus presents a viable solution for certain scenarios, it may not be suitable for everyone.
Although this is not entirely true. Today, renting minibusses, or minivans, is gaining popularity. This will allow a group of 8-10 to travel comfortably and with all the amenities and not worry about the road. Yes, perhaps this option will be more expensive, in terms of one person, but one way or another, it is much more profitable and more convenient than renting several cars.
Possibility of sudden breakdown
Even the best buses have been known to break down. In the case of a charter bus company with an aging fleet, the chances are multiplied many times over. The problem is, most charter bus companies don't make it clear they're giving you an old car, and you can't tell the difference until, of course, it breaks down.
Therefore, the main advice when renting. Use only trusted companies with a lot of real positive reviews. If possible, visit the company in person to see the quality of the buses and drivers. Check all required documents. Be sure to check the availability of technical inspection of transport and insurance for passengers. This will make life much easier for you during unforeseen circumstances.
Conclusion
We hope that our arguments were convincing enough to use charter bus rental services on your next business trip. Of course, this does not make sense if the trip consists of 2-3 people, but a large organized group will be happy to travel with the whole company in comfortable transport.