We live in a world blessed with choices, and nowhere is that truer than the Ras Al Khaimah brunch scene. But if you're concerned that are too many choices out there, we've found a brunch that lets you experience the world's most delicious cuisines with elegance.
Every Saturday, Waldorf Astoria is hosting the most classy and most fascinating brunch in Ras Al Khaimah and we are loving the sound of it.
A brand new edition of the Waldorf Brunch, an elegant affair with sharing dishes served to your table. The revelries of the day are complemented by the enthralling live band duo and pianist performances.
Date: Every Saturday 12:30pm until 3:30pm
Venue: Lexington Grill & Bar
Price: Soft Package: AED 345 including soft beverages
House Package: AED 495 including alcoholic beverages, per person
About Lexington Grill & Bar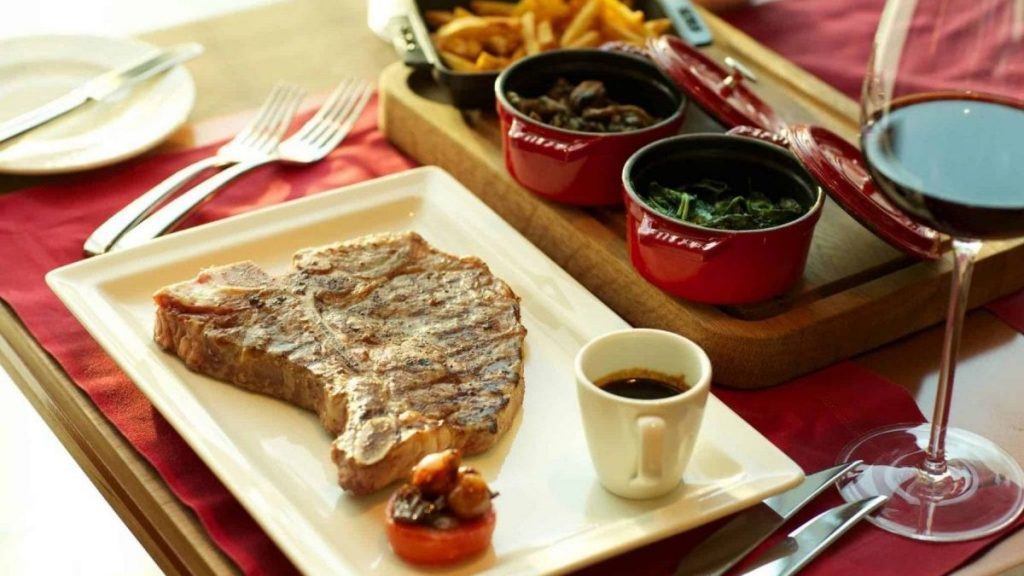 With its theme taken from extravagant US steakhouses and the famed street in New York, this ground floor bespoke dining room is a refined eatery offering a delicious, unassuming menu of celestial steaks and the freshest seafood, flown in from around the world.
Elevate your taste buds with a set menu featuring starters, high-quality cuts and your favourite beverage in an unforgettable ambience.
With an elegant art-clad interior design, this signature steakhouse offers a choice of private dining rooms and glorious open-air spaces. Lexington Grill houses over 350 labels of wine in its temperature-controlled cellar and the extensive wine list is introduced to each guest by the restaurants' experienced sommelier.
Contact and location
07 203 5533 or rktwa.fbdine@waldorfastoria.com to reserve your table