Listen to this article
During Ramadan, iftar is the meal that breaks the fast after sunset each day – and there are hundreds to choose from across the city.
While many offer traditional Middle Eastern buffets, others feature contemporary set menus.
The Ramadan 2023 dates are expected to start on Wednesday, March 2023, and run through until Thursday 20th April, depending on the sighting of the moon.
The fast is usually broken with dates and a small drink of water, juice or Arabic coffee. Prayers are then undertaken and iftar is served – usually starting with soup, followed by rice, salads, grilled meats and more.
We've rounded up all the iftars in Ras Al Khaimah in 2023 below. Keep this page bookmarked as we will keep adding more options
Ramadan Iftar options in Ras Al Khaimah in 2023
Here is a summary of information for the restaurants in Ras Al Khaimah that offer Iftar options during Ramadan 2023.
CityStay Beach Hotel Apartment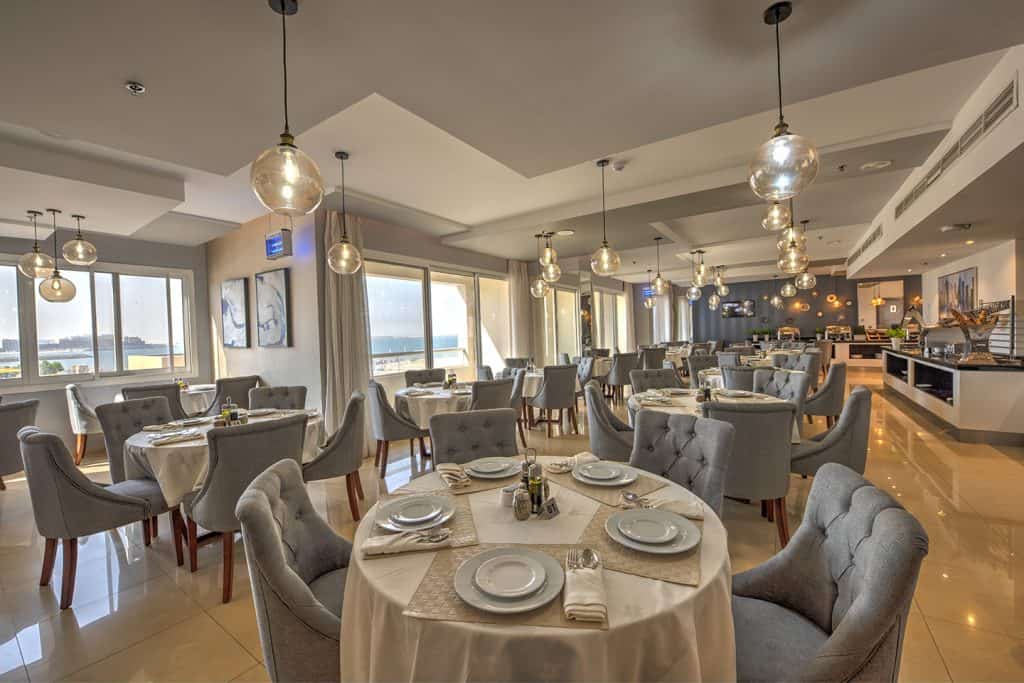 Timing
Starting from 22nd March
Venue
CityStay Beach Hotel Apartment, Ras Al Khaimah
Price
Suhoor buffet – AED 69/person
Iftar buffet – AED 59/person
Address and Location
Al Marjan Island, Near Rixos Hotel – Ras al Khaimah – United Arab Emirates
Reservation and Enquiries
Call on 054 441 9236
---
DoubleTree by Hilton Resort and Spa Marjan Island
Timing
Starting from 22nd March
Venue
DoubleTree by Hilton Resort and Spa Marjan Island
Price
Iftar At Meze Restaurant – AED 135/person
SUHOOR AT SHOFEE Restaurant – Not Disclosed by the restaurant
Address and Location
Al Marjan Is Blvd – Jazeerat Al Marjan – Ras al Khaimah – United Arab Emirates
Reservation and Enquiries
Call on 07 203 0104
---
Hampton by Hilton Marjan Island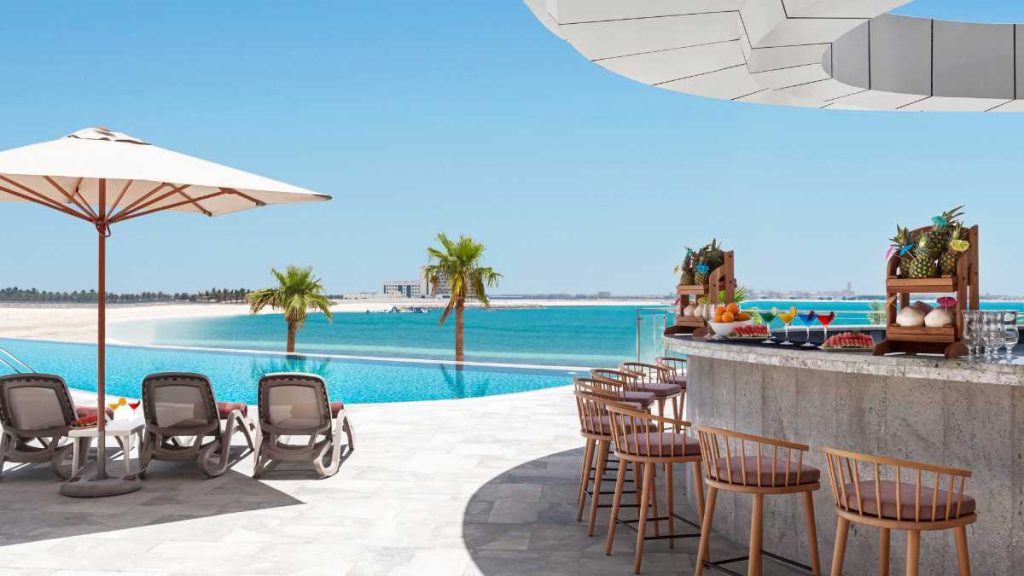 Timing
Starting from 22nd March
Venue
Hampton by Hilton Marjan Island
Price
The staycation offers start from AED 550
Iftar and Ramadan offers start from AED 115 / person
Address and Location
Marjan Island Blvd – Jazeerat Al Marjan – Ras al Khaimah – United Arab Emirates
Reservation and Enquiries
Call on +971 7 209 0000
---
Ras Al Khaimah Hotel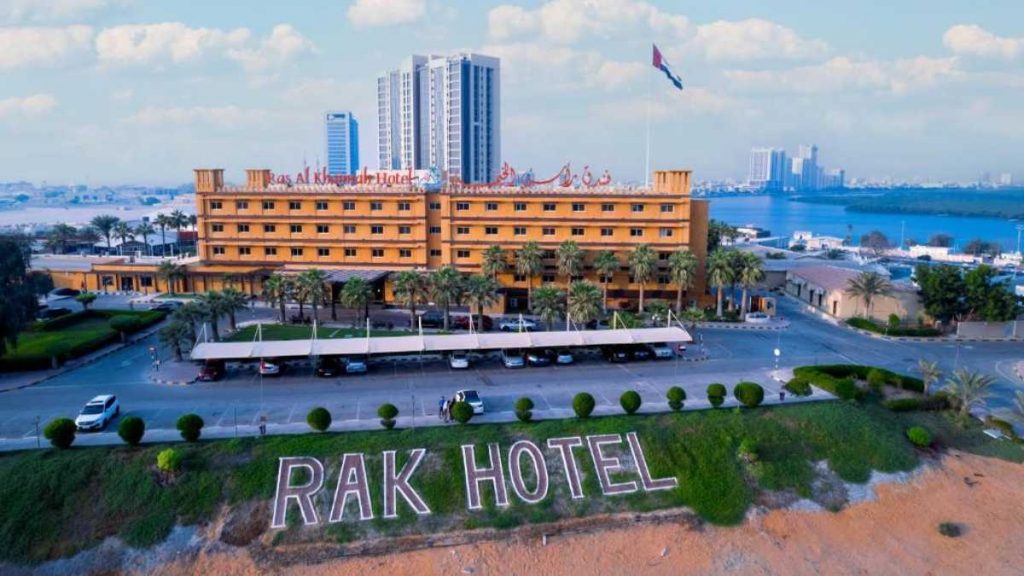 Timing
Starting from 22nd March
Venue
Ras Al Khaimah Hotel
Price
Iftar buffet – AED 79 / person
Sheri buffet – AED 45 / person
Address and Location
56, Khozam Street – Ras al Khaimah – United Arab Emirates
Reservation and Enquiries
Call on 072362999 or 0563675151
---
Waldorf Astoria, Ras Al Khaimah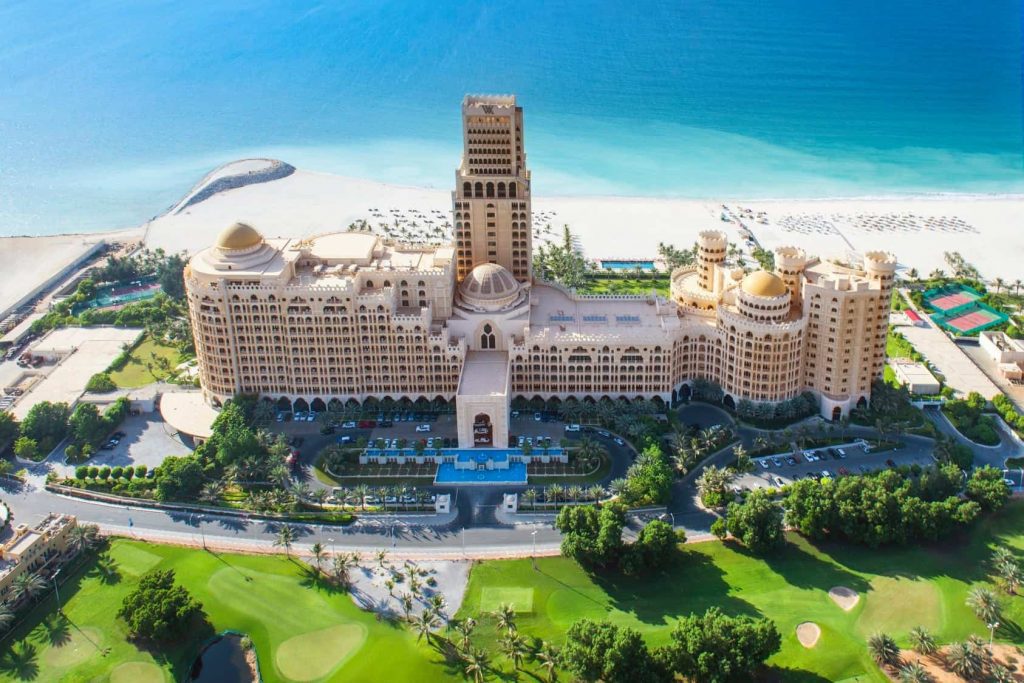 Timing
Through out Ramadan
Venue
Qsar Al Bahar and Camelia Majlis
Price
Iftar buffet – AED 160 / person
Suhoor buffet – AED 95 / person
Address and Location
Vienna St – Al Hamra Village – Ras al Khaimah
Reservation and Enquiries
Call on 07 203 5555
---
---
Marjan Island Resort & Spa Hotel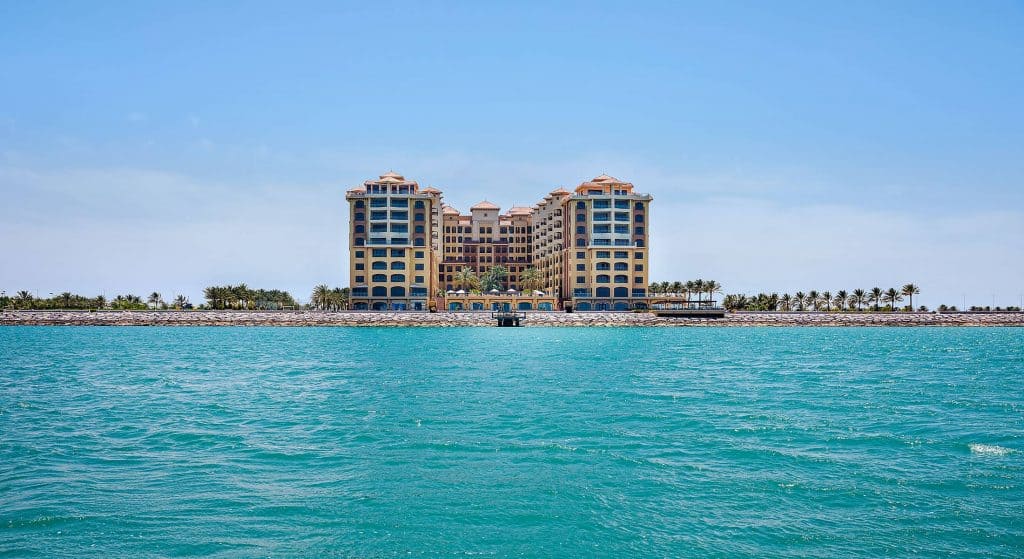 | | |
| --- | --- |
| Timing | Starting from 22nd March |
| Venue | Marjan Island Resort & Spa Hotel |
| Price | Ramadan Iftar buffet starting from AED 150 / person |
| Address and Location | Al Marjan Island – Marjan Island Blvd – Jazeerat Al Marjan – Ras al Khaimah – United Arab Emirates |
| Reservation and Enquiries | Call on 0549918863 |
---
Cove Rotana Resort Ras Al Khaimah
| | |
| --- | --- |
| Timing | Starting from 22nd March |
| Venue | Cove Rotana Resort Ras Al Khaimah |
| Price | Ramadan Iftar buffet starting from AED165 / per person |
| Address and Location | Sheikh Mohamed Bin Salem Rd – Al Dhait South – Ras al Khaimah – United Arab Emirates |
| Reservation and Enquiries | Call on +971504637216 |
---
Al Hamra Village Hotel Ras Al Khaimah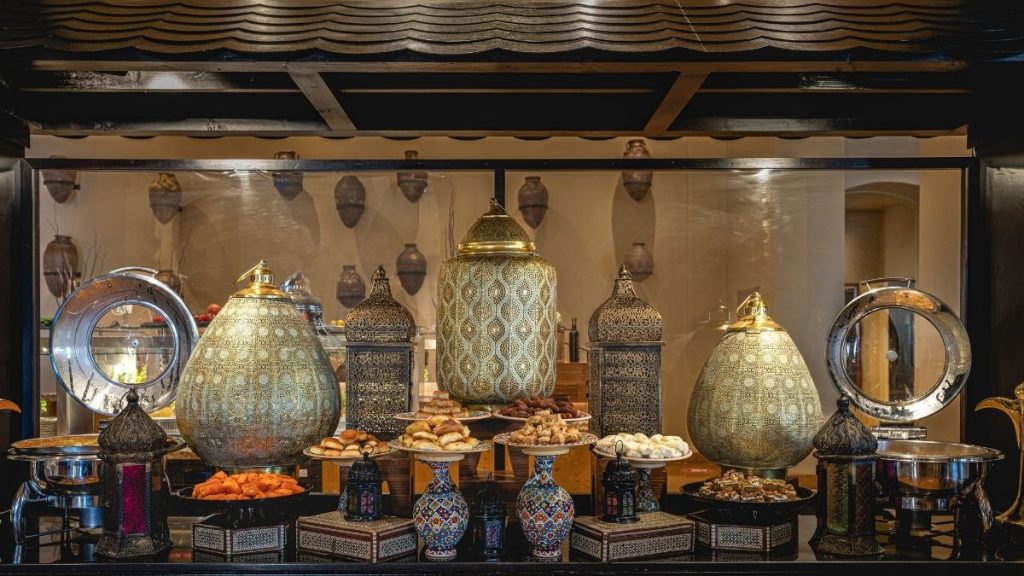 | | |
| --- | --- |
| Timing | Starting from 22nd March |
| Venue | Al Hamra Village Hotel Ras Al Khaimah |
| Price | Ramadan Iftar buffet starting from AED 99 / per person |
| Address and Location | Vienna Avenue, Al Hamra Village , Ras al Khaimah, United Arab Emirates |
| Reservation and Enquiries | Call on 0568181879 |
---
Radisson Resort Ras Al Khaimah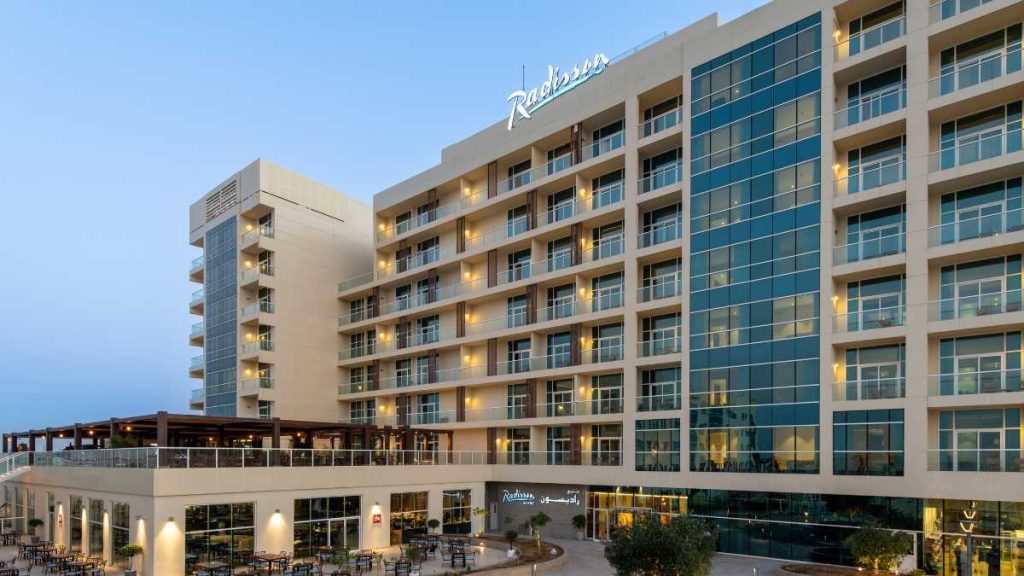 | | |
| --- | --- |
| Timing | Starting from 22nd March |
| Venue | Radisson Resort Ras Al Khaimah |
| Price | Ramadan Iftar dinner starting from AED 180 to AED 350 / Per Person |
| Address and Location | Industrial zone-FZ, 103945 – UG 05E, AC01 – Jazeerat Al Marjan – Ras al Khaimah – United Arab Emirates |
| Reservation and Enquiries | Call on +971 7 204 9000 |
---
Citymax Hotel Ras Al Khaimah
Timing
Starting from 22nd March
Venue
Citymax Hotel Ras Al Khaimah
Price
Iftar Dinner Buffet starts from AED 69 / person
Suhoor buffet starts from AED AED 48 / person
Address and Location
Bin Daher St – Al Nakheel – Ras al Khaimah – United Arab Emirates
Reservation and Enquiries
Call on +971 4 528 8542
---
Hilton Ras Al Khaimah Beach Resort
| | |
| --- | --- |
| Timing | Starting from 22nd March |
| Venue | Hilton Ras Al Khaimah Beach Resort |
| Price | Packages start from only AED 115 / person |
| Address and Location | Al Maareedh St – New Al Maireed – Ras al Khaimah – United Arab Emirates |
| Reservation and Enquiries | Call on +971 56 990 7526 |
---
Casa Cafe & Restaurant
| | |
| --- | --- |
| Timing | Starting from 22nd March |
| Venue | Casa Cafe & Restaurant |
| Price | Packages start from only AED 75 / person |
| Address and Location | MQ58+5QW – Al Jazeera Al Hamra Industrial – Ras al Khaimah – United Arab Emirates |
| Reservation and Enquiries | Call on +971 55 793 18 05 |
---
DoubleTree by Hilton Ras Al Khaimah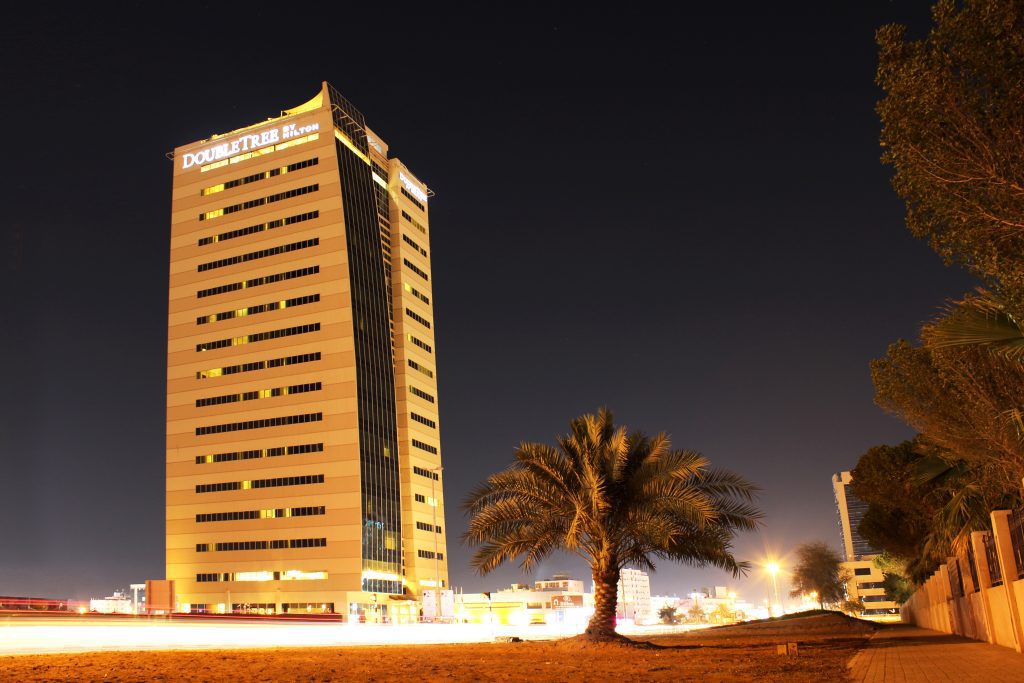 Timing
Starting from 22nd March
Venue
DoubleTree by Hilton Ras Al Khaimah
Price
Suhoor menu starts from AED 290 / person
Iftar buffet starts from AED 99 / person
Address and Location
Al Jazaah Rd – Al Nakheel – Ras al Khaimah – United Arab Emirates
Reservation and Enquiries
Call on 056 502 3443
---
Action Hotel Ras Al Khaimah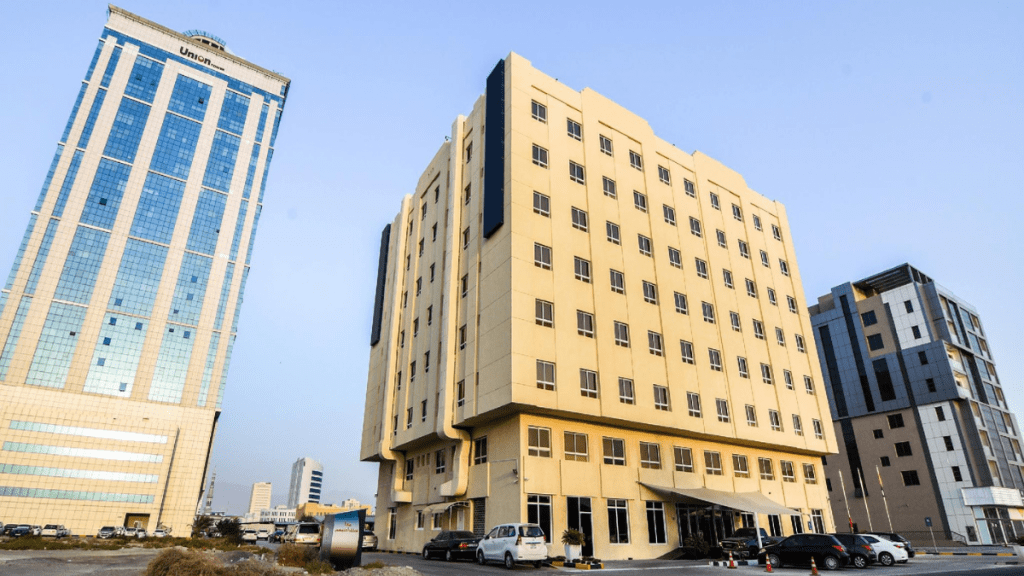 | | |
| --- | --- |
| Timing | Starting from 22nd March |
| Venue | Action Hotel Ras Al Khaimah |
| Price | Iftar buffet starts from AED 69 / person |
| Address and Location | Ahmad Bin Majid Rd – Al Nakheel – Ras al Khaimah – United Arab Emirates |
| Reservation and Enquiries | Call on +971 7 246 5222 |
---
Longbeach Campground Ras Al Khaimah
| | |
| --- | --- |
| Timing | Starting from 22nd March |
| Venue | Longbeach Campground Ras Al Khaimah |
| Price | Iftar buffet starts from AED 110 / person |
| Address and Location | King Faisal Street – Al Nadiyah – Ras Al-Khaimah – United Arab Emirates |
| Reservation and Enquiries | Call on +971 56 414 1082 |