Beyond Rumors! The Archaeological Town of Ras Al Khaimah – Al Jazirat Al Hamra
Frozen in time and coated with a layer of desert sand, the Archaeological town is a settlement of perfectly-preserved Ras Al Khaimah history. This mysterious town was inundated by hear-say that possibly it is jinxed by ancient spirits, but infact Al Jazirah Al Hamra is the last authentic traditional town still standing in the United Arab Emirates.
This archaeological town of Ras Al Khaimah is yet to make it on to tourist maps, however holds great potential to become a heritage-site as it is not earmarked for demolition to make way for new developments.
Once a tidal island, Al Jazirat Al Hamra was built in 14th century by three local tribes, including the ruling Za'ab tribe. Al Jazirat Al Hamra literally translates from Arabic to mean "red island".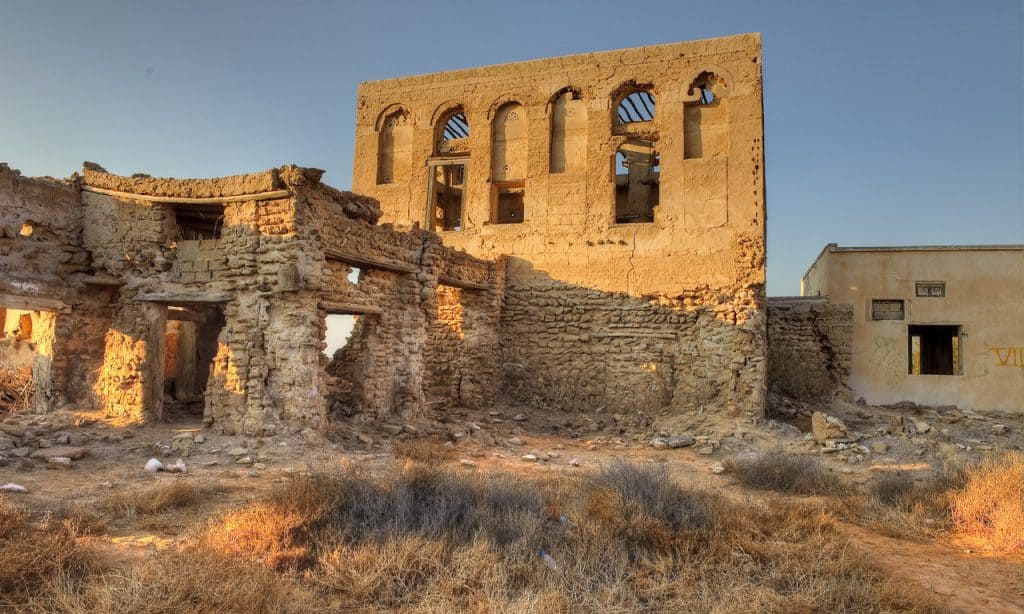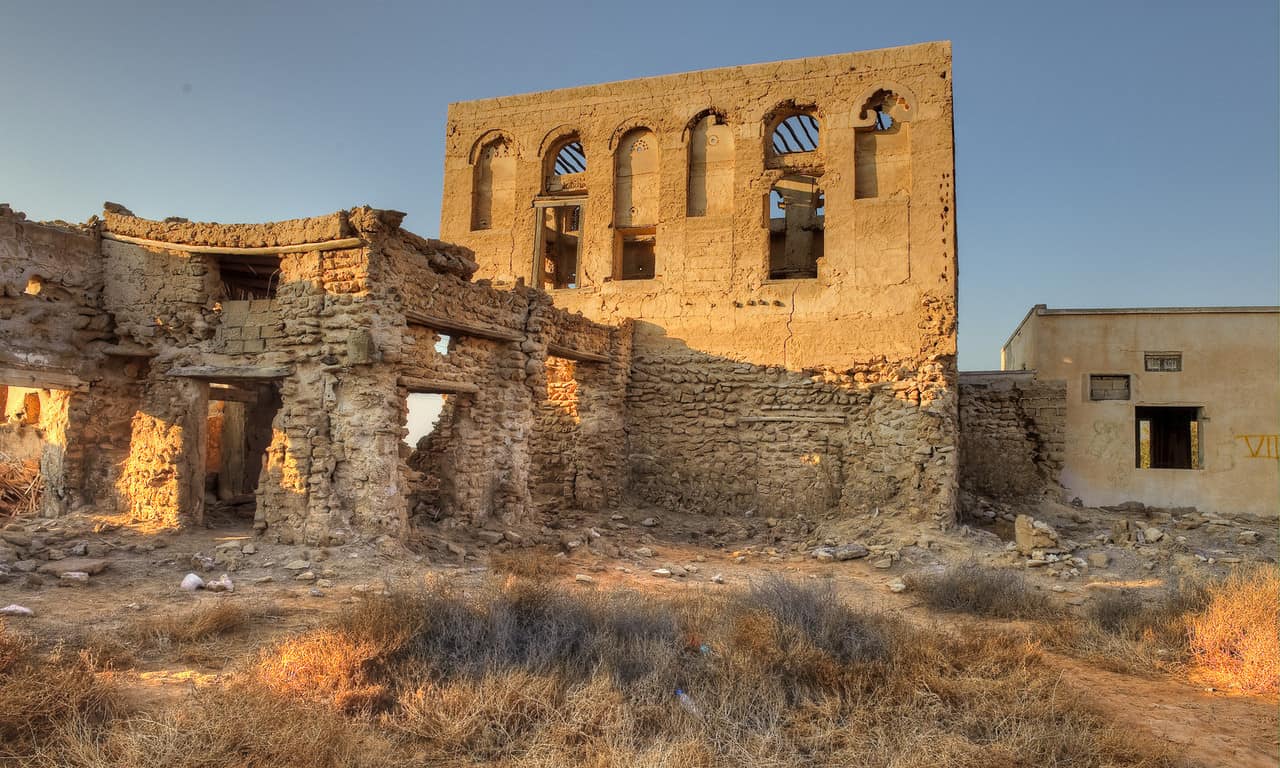 In 1830, an estimated 200 people lived in this small village, with most of them earning their living as pearl fishermen. The population grew to 2000 in the 20th century, right before everybody abandoned their homes.
All the buildings in the Al Jazirat Al Hamra Archaeological town seem to be constructed out of a mixture of coral stones and mud. The roof is made out of woven date palms. It's amazing that they withstood the test of time of hundreds of years of sun, sandstorms and tribal conflicts.
Legend says that some conflicts had caused the villagers to leave in the 60s. However the promise of prosperity led the locals of Al Jazirat Al Hamra to migrate to Abu Dhabi and abandon their dwellings.
Many from the Za'ab tribe left for Abu Dhabi in 1968, only to return to Ras Al Khaimah in the weekends to visit their crumbling homes.

An undisturbed picture of life before the discovery of oil was left behind and preserved until today, only to become a heritage gem.
Al Jazirah Al Hamra has all the elements of a traditional town, including a fortress for defence , a small market, several mosques and a variety of houses. These range from simple buildings to ornate houses with courtyards which belonged to rich pearl merchants.
Take the unguided tour
There is no security, guides or CCTV's except for a warning sign. Although vast sections of the village now consists of debris, you can still take an unguided tour of Al Jazirah Al Hamra to soak up the rich history of Ras Al Khaimah.
It's a place full of history, curiosity and untold tales. You will recognise Al Jazirah Al Hamra when you see a small tower peering over the remains of what might be one of Ras Al Khaimah's most enchanting and mysterious destinations.
What to expect
Al Jazirat Al Hamra Archaeological town has been used as set for lot of national and international movies. It is also one of the best Instagramable locations in UAE. The old village has a lot of fascinating backdrops to offer including:
A clean and tidy main street that connects to the Old Village
Remains of a traditional long dhow boat guarding the main square announcing the tales of pearl seeking habitants daily life
A shell of a car – said to be the first car of Ras Al Khaimah proclaiming the wealthiness of rich pearl merchants
A very old Mosque at the end of the Village
Some old coral huts which have proved to be resistant to weather all these years. The reason for their condition is that they were not maintained while the place was a hub for labour accommodation.
Small pearling fleets that roamed Gulf waters until the trade faded away in the 1950s.
Some old reservoirs which may have been used as storage for food and water.
Around the town you can find small shops, a school and a small community settlement of locals.

Al Jazirah Al Hamra is unfailingly one of the best places to study traditional coral-stone architecture, found along the coast of the UAE.