A month brimming with meaningful connections, heart-to-heart conversations and intimate gatherings come to an end only to make way for the grand occasion, Eid al-Fitr! Marked with luxurious interiors and regional delicacies, TAMANI Marina Hotel, popularly recognized for its family-friendly venue welcomes you and your loved ones to celebrate the essence of Eid.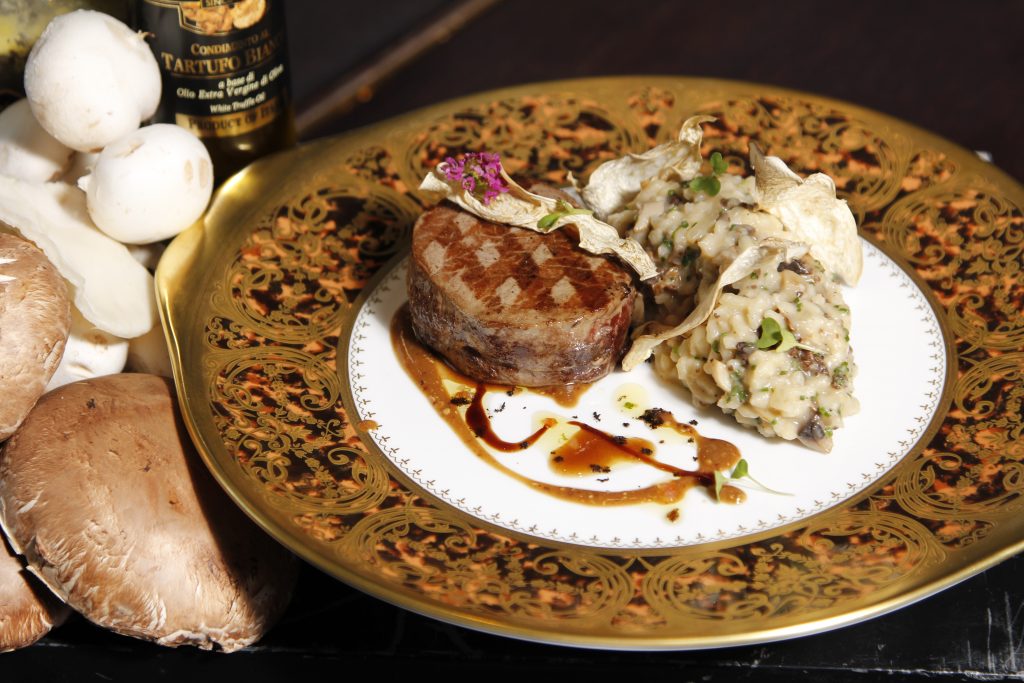 Located in Dubai Marina, one of the most bustling districts in the city, TAMANI Marina Hotel is a venue beyond compare, equipped with welcoming rooms and spacious family-sized suites that are comfortable beyond words. Overlooking breathtaking views of the Palm, experience the warm, spacious, and cozy atmosphere at every room in the hotel. Offering exceptional services, TAMANI Marina Hotel beautifully pairs wholesome and warm hospitality with expansive surroundings and is the ultimate family-friendly venue for relaxing getaways.
Embrace the spirit of Eid with the hotel's unbeatable Staycation Package that will truly be the icing to your long weekend. Enjoy the comfort of well-appointed bedroom suites and choose between the hotel's swimming pool for you to unwind and revive your senses while spending quality time with your family. Wake up to a next-day breakfast and explore free WiFi while also enjoying free access to the fitness centre if you're looking to keep your spirits high!
If you're looking to savour a delicious Eid meal with your family, Café Society at TAMANI Marina Hotel offers regional flavours for a splendid lunch and dinner. Catering to every taste and preference, the 1920s-inspired surrounds of Café Society is your ideal destination for Eid. Indulge in the restaurant's main course that features culinary delicacies including Beef Tenderloin, Filet Mignon, Portobello Truffle Risotto and more. Spend quality time with your most cherished ones over a grand lunch as you buy one main course and get one free or treat your family to an Eid dinner and enjoy a complimentary dessert once you purchase two main courses.
Families large or small, Eid is a luxurious celebration in every way. Promising delightful flavours, Café Society brings the Eid celebrations to the comfort of your own homes with their Lamb Leg Ghoozi-to-go option. Inclusive of a Lamb Ghoozi Leg, Labnah, Duggus Salad and the classic Arabic dessert, Umm Ali, enjoy a 30% off for all orders above AED 100. Guests can choose from three packages with the prices starting at AED 350 for 3kg, AED 530 for 5kg and AED 650 for 8kg. If you're looking for sweet gifting ideas, delight in the eatery's special Cookie Platter priced at AED 180 per kg.
Staycation Package
2 Bedroom Suites with daily Family Breakfast, complimentary WiFi, access to Fitness Centre and Swimming Pool, AED 799*
3 Bedroom Suites with daily Family Breakfast, complimentary WiFi, access to Fitness Centre and Swimming Pool, AED 1,299*
Note: inclusive of family breakfast
Dine-in
Breakfast | 35% discount on main courses | Time: 9am – 12pm
Lunch | Buy one main course get one free | Time: 12pm – 4pm
Dinner | Buy two main courses and enjoy a complimentary dessert | Time: 6pm – 11pm
Takeaway
30% off for all orders above AED 100 for 3 days
Lamb Leg Ghoozi-to-go | AED 350 for 3kg | AED 530 for 5kg | AED 650 for 8kg
Cookie Platter | AED 180 per kg
For Reservations at TAMANI, please call +971 4 318 3888 or email sales@tamanimarina.ae
For Café Society please call 971 4 318 3755 info@cafesociety.ae, or visit www.tamanimarina.ae orwww.cafesociety.ae