Indian cuisine is much savoured all over the world for its spices, aromas, and variety since every state has its distinct flavours, cooking methods, and regional vegetation on which the dishes vary. If you are looking for delicious Indian food with the right ambience, the below list can help you narrow down where to go for dinner tonight.
Claypot Restaurant
A restaurant that is known for its unique menu. Its popular dishes are Kala Moti, char-grilled boneless chicken in spicy yoghurt marination, Achari murgh tikka, Roghan josh-e-clay pot, a signature dish, and Bhuna gosht. They have an extensive vegetarian Indian menu as well consisting of Paneer makhani, banjara ki sabzi and chana masala.
Contact: 0569922286
Location: Claypot Restaurant, Bin Daher St – Dafan Al Nakheel – Ras Al-Khaimah
Indian Chef Restaurant
Visit the Indian chef for its visually appealing dishes served with a twist, artistic décor, and quick service. This place is a beautiful fusion of Arabic and Indian architecture. They have private seating cubicles with curtains and the option of open American diner-type seating. Although the menu is simple with signature Indian dishes the presentation is surprisingly elaborate.
Contact: 072355573
Location: Indian Chef Restaurant Al Nadiyah – Ras al Khaimah
India Palace Restaurant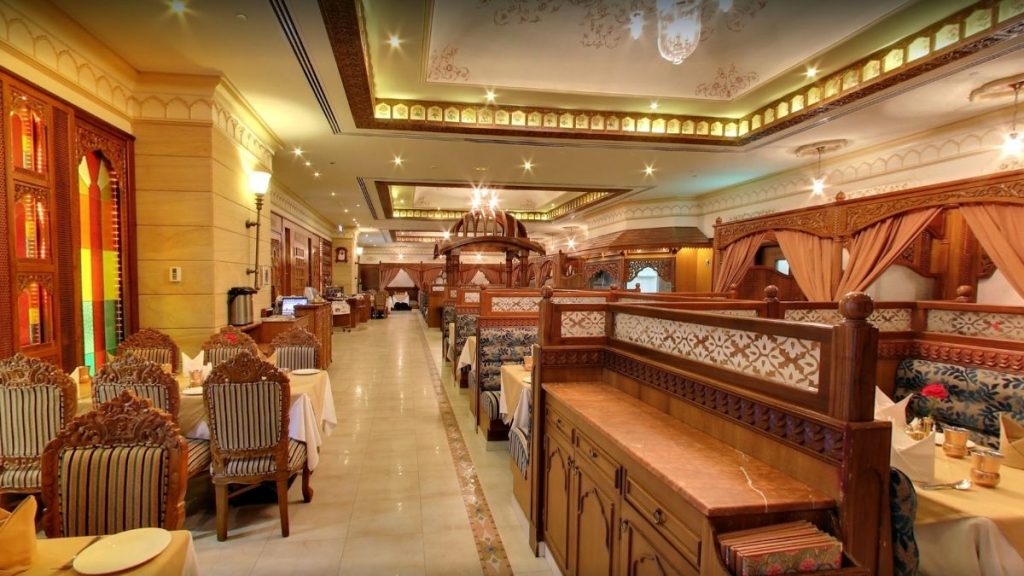 Located in the food court of the RAK Mall, this restaurant has a very Indian vibe due to its ethnic décor, copper utensils, music, and the variety of Indian dishes they serve. The menu consists of Indian and Asian food. Meat preparations inspired by the royal kitchens of India such as Ghosht Mirch Masala, Murgh Biryani Dumwala, and Goan Macchi Curry are some must-have dishes at India Palace. Desserts like Shahi Tukda, Ras Malai, Kesari kulfi, and Gulab Jamun Cake give you a complete feel of the sweet shops in India.
Contact: 072260171
Location: India Palace Restaurant, Food Court, 2nd Floor, RAK Mall – Al Qurm – Ras al Khaimah
Moti Mahal Deluxe Restaurant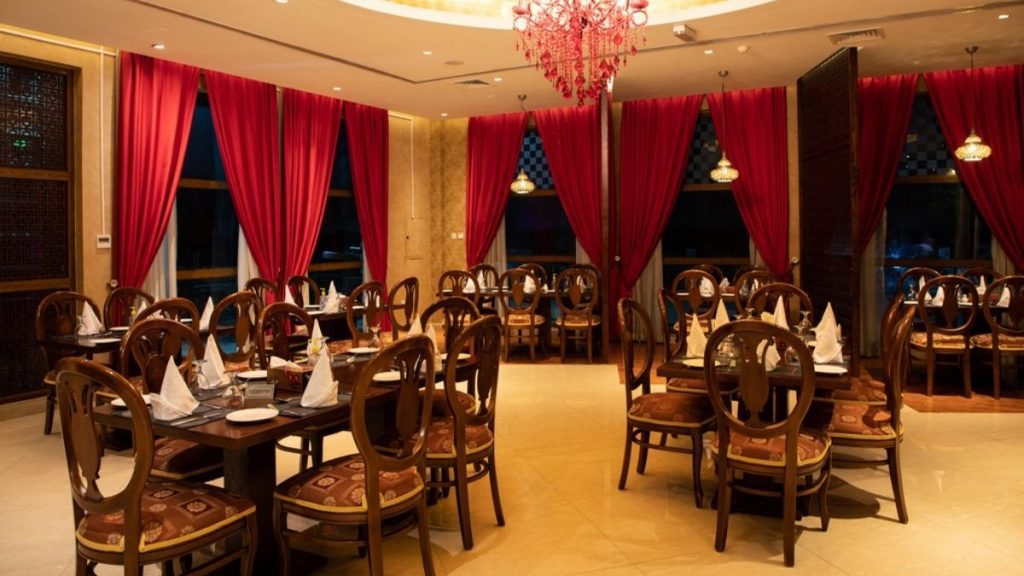 If you are looking for mouth-watering kebabs, tikkas, and tandoors which are signature dishes of Indian cuisine, then Moti Mahal is the right place to be. They have a separate section for seafood made in Indian-inspired curries, kebabs with spicy marination, and tandoori chicken, mutton, and bread to satiate your palate. Visit this chain of Indian restaurants that have been offering quality food all over the world.
Contact: 072281885
Location: Moti Mahal Deluxe Restaurant, Al Quwasim – Ras al Khaimah
Emirates Sea Restaurant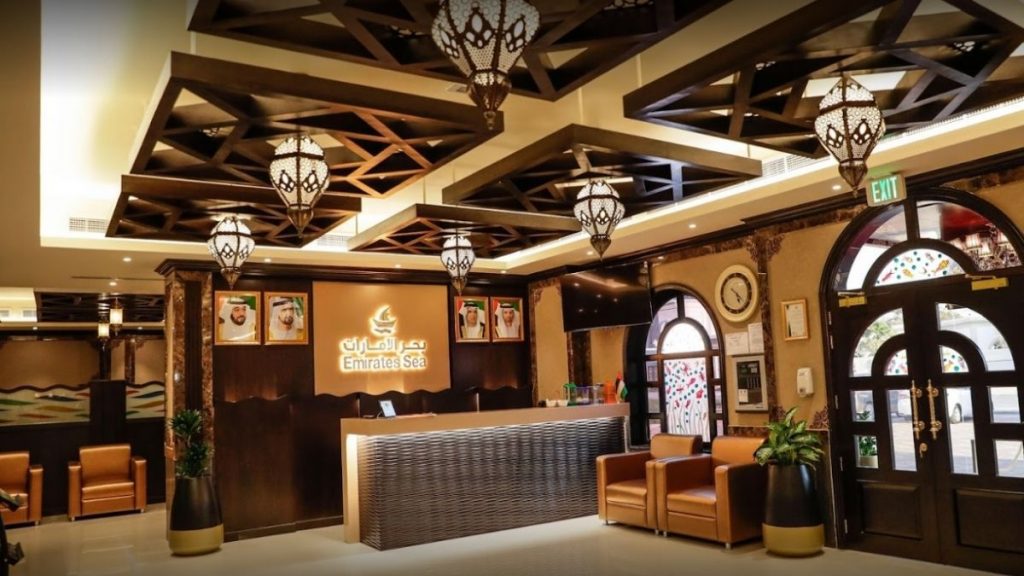 A reasonably priced restaurant covering most eastern cuisines – Indian, Asian, Arabian, and Seafood. It is ranked high for its beautiful ambience, fast service, and no-nonsense food. They serve what their menu states exactly with a garnish that looks like a lot of thought has gone into it. Must-try signature dishes include tandoori fish, calamari, chef's special chicken curry, and king prawn biryani.
Contact: 072330222
Location: Emirates Sea Restaurant, Sheikh Mohamed Bin Salem Rd – Al Dhait South – Ras al Khaimah
Jalfrezi Restaurant
If it's wrong to want to dine in Jalfrezi every night, we never want to be right. Jalfrezi by Chef Vivek Huria is the brainchild of Indian food genius Vivek Huria, who has served 35 years of dedication and commitment to the catering industry working with leading 5-star chains.
Jalfrezi is a unique culinary establishment with a menu inspired by the idea of creative and grand cooking. From classic Indian recipes to new-age adventures, each dish reflects its passion for high-quality food.
Contact: +97150 335 7132
Location: https://goo.gl/maps/RF6SRUi7exfn7JEZA
Ceasars Restaurant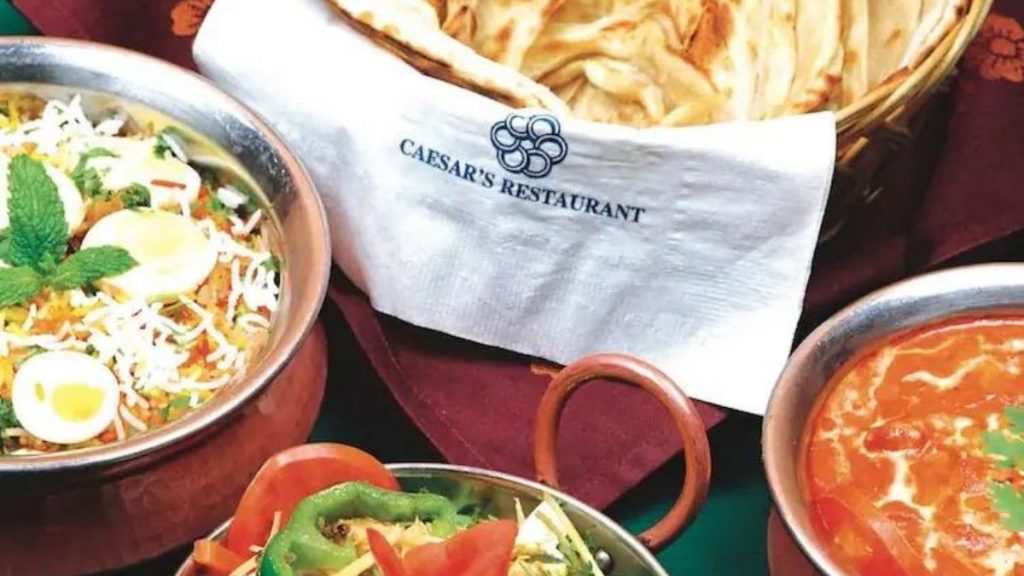 This restaurant has everything going for it, the location, the variety of cuisines it offers, the service, and the décor. You will be spoilt for choice with Indian, Arabic, Persian, Chinese, and many others on the menu. They have everything that you might crave in Indian curry, chicken tikka, kebabs, and fish tikka.
Food is emotions served on a platter so whenever the food is delicious, we know it has been prepared with the right energies. One of the main ingredients of Indian food is the way it has been made. From mothers to beloved chefs, no dish is complete without their personal touch to it. We are sure you will find the same comfort and taste in the restaurants above.
Contact: http://caesars-uae.com/
Location: https://goo.gl/maps/Mai3EvJJ5MnEe9Y69