Listen to this article
Karma Kafé by Buddha-Bar RAK is offering a Valentine's Day special for couples. For 550 AED per couple, they can enjoy a 5-course set menu with a choice of wine or bubbles (650 AED). The menu features Pan-Asian favorites, including a Singaporean lobster. The restaurant offers a blend of design, mixology, and entertainment for a romantic evening.
Karma Kafé by Buddha-Bar RAK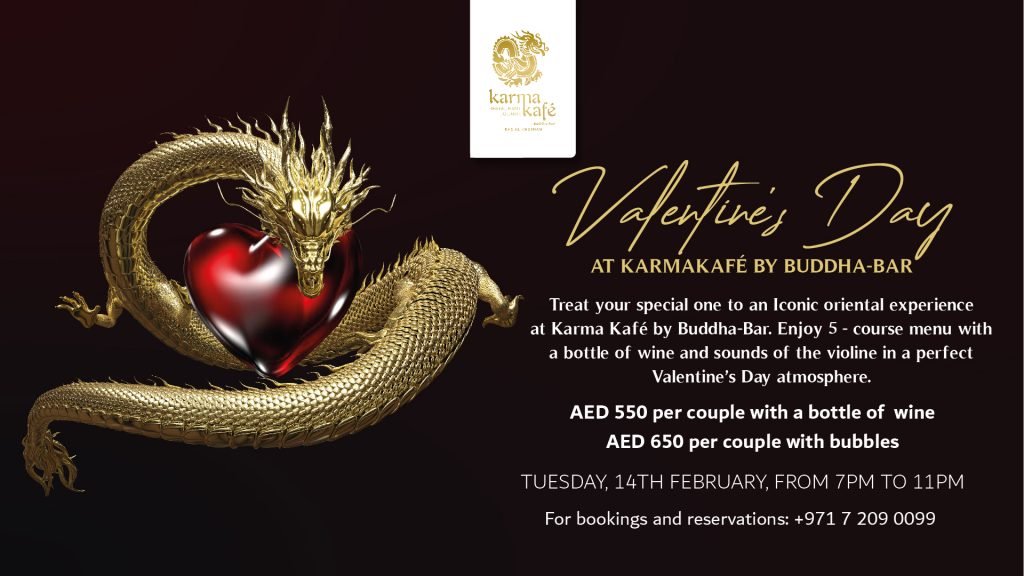 Karma Kafé by Buddha-Bar RAK, creates the perfect atmosphere for starry-eyed couples looking to mark the occasion. With just 550 AED per couple, the award-winning concept offers 5 course set menu with a bottle of wine or bubbles (650), highlighting a fine selection of Pan-Asian favourites featuring the iconic Singaporean Lobster. Aside from the delectable offerings, the restaurant offers a seamless blend of design, mixology, and world-class entertainment programs that leaves couples smitten this Valentine's Day. Enjoy the melodic and achingly sweet sounds of Violin with your loved one. Romantic dinner will be available on February 14th. Couples can avail of the Baecation Package with the best available room rates starting at only AED 1,050. The package is inclusive of a standard room and a romantic dinner at Karma Kafé by Buddha-Bar for two. The special dinner offers a five-course set menu, highlighting a fine selection of Japanese, Chinese, Korean, Thai, and Vietnamese favourites.
Baecation package for couples will be available during the full month of February. The offering includes 20% discount at Karma Kafe A La Carte menu, with an inclusive breakfast the next day at Flavors restaurant. Room rates starting from AED 500.
CLAW BBQ RAK Anti-Valentine's Day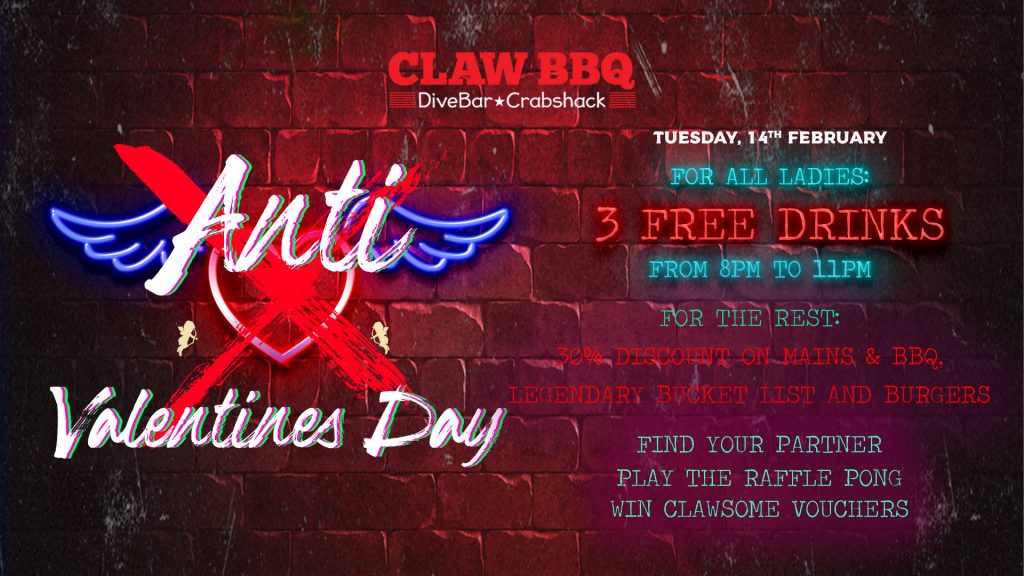 Ladies will receive 3 complimentary drinks; and for everyone CLAW BBQ RAK offers 30% OFF on the CLAW Famous selections: BBQ & Mains, the CLAWsome Charcoal Grill, the Legendary Bucket List and the burgers; and a chance to win 2x AED 250 voucher for two by finding a pair and playing a raffle-pong challenge. (Find your beer pong partner, beer pong buddy…mate)
(AED 250 per person – 2 contestants in 1 group)
Who said Valentine's Day is for couples only? CLAW BBQ gives cupid a run for his money by celebrating the anthesis of Valentine's Day – bringing Single Awareness Day centre stage. Channelling Beyonce's hit single, 'All the Single Ladies' are invited for THREE free drinks from 8PM -11 PM. To spice up the night, everyone is invited to join a raffle pong competition to win CLAWsome vouchers. Happy Singles Day!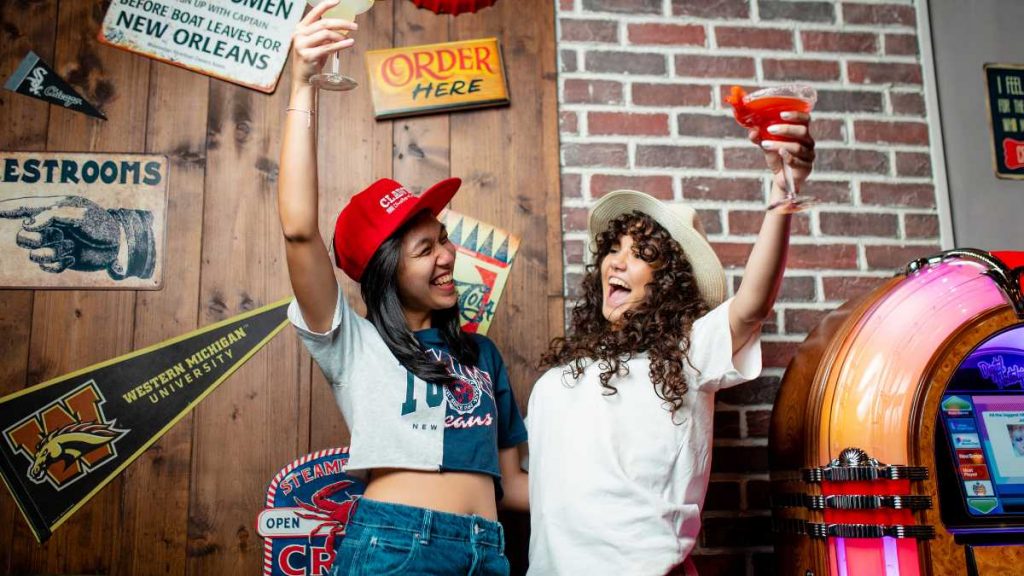 CLAWSome beverage offers available, Valentinus's specials (premium beverage brands, including mini Moet, Classic Shots and CLAW special Shoot'em Down shoots).
Price: AED 800
Contact & Location
Phone – +971 7 209 0099