Listen to this article
Al Moharb Martial Arts Club is your one-stop destination for combat sports in Ras Al Khaimah. Offering a range of disciplines including Boxing, Taekwondo, Mixed Martial Arts, and Kickboxing, the club caters to all levels from beginners to competitors.
Led by Master Nadir, a Black Belt 5th Dan in Taekwondo, the club's experienced instructors ensure the development of comprehensive programs that focus on self-discipline, fitness, and self-defense. Through cutting-edge martial arts and fitness training, Al Moharb Martial Arts Club creates an environment where individuals can achieve success and fulfillment in their lives.
This fitness and Endurance summer camp at Al Moharb Martial Arts Club Ras Al Khaimah is for kids above 4 Years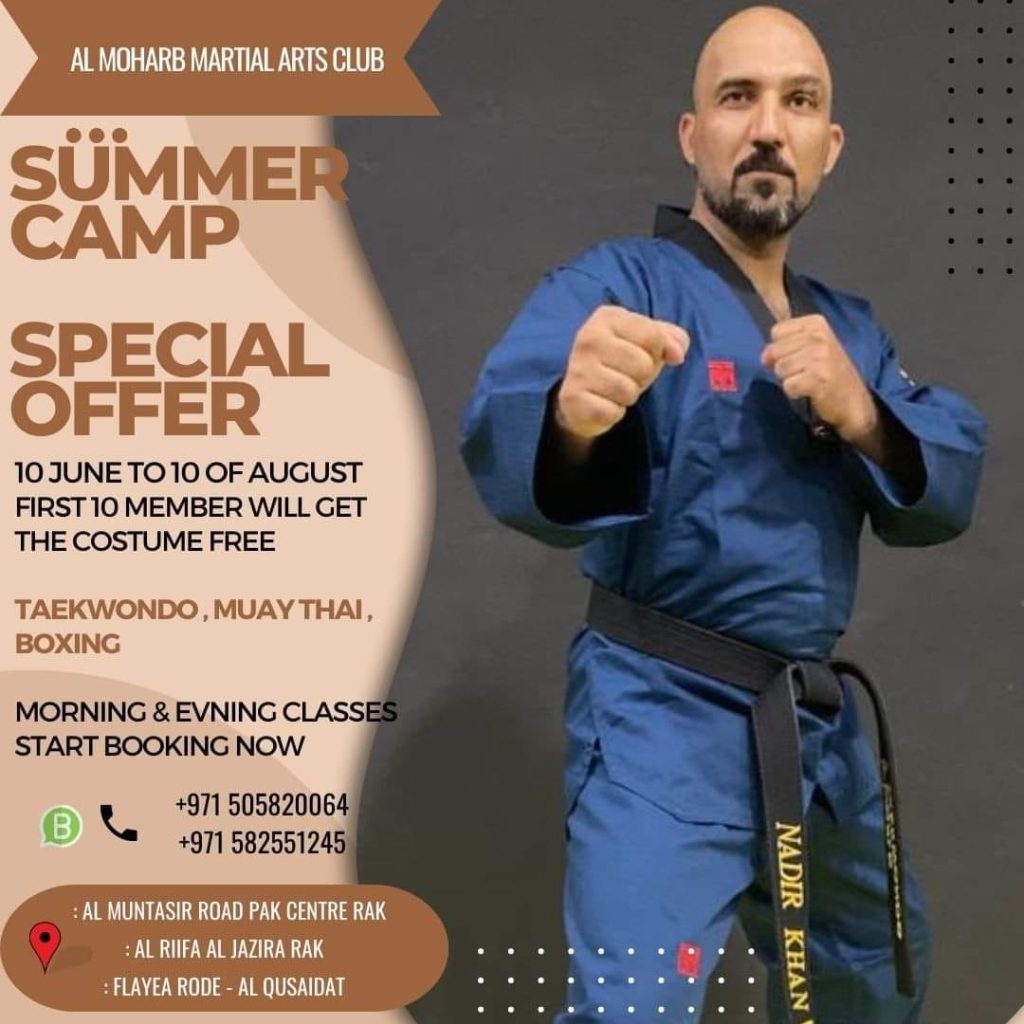 Date
Starting 10th June to 10th August 2023 | Monday to Friday
List of Activities
Taekwondo
Boxing
Kickboxing
Ladies Kickboxing
Muay Thai
MMA
Wushu Sanda
Timings
Morning
9:00 AM to 10:00 AM
Evening
4:30 PM to 5:30 PM
5:30 PM to 6:30 PM
Prices
Not Provided
Contact and Location
Phone: +971505820064
Contact: https://almoharbclub.wordpress.com/contact/
Above Chinalicious, Opp Mina Al Arab
Pakistan Center, Ras Al Khaimah, UAE
---