Guests staying at Jannah Hotel Apartments & Villas Ras Al Khaimah can now enjoy a feast of perfectly cooked meats, seafood, and Arabic favourites with great private villa packages. Available to families or groups staying in the property's private villas, the new BBQ promotion offers a unique summer experience served outdoors once the sunsets.
A personal chef will be on hand throughout the two-hour experience to prepare the BBQ as well as expertly cook a wide variety of dishes, ideal for meat and seafood lovers. Available as an add-on package for villa guests, diners can choose from three 100 percent halal BBQ options: Oriental BBQ, Funky BBQ or Seafood BBQ.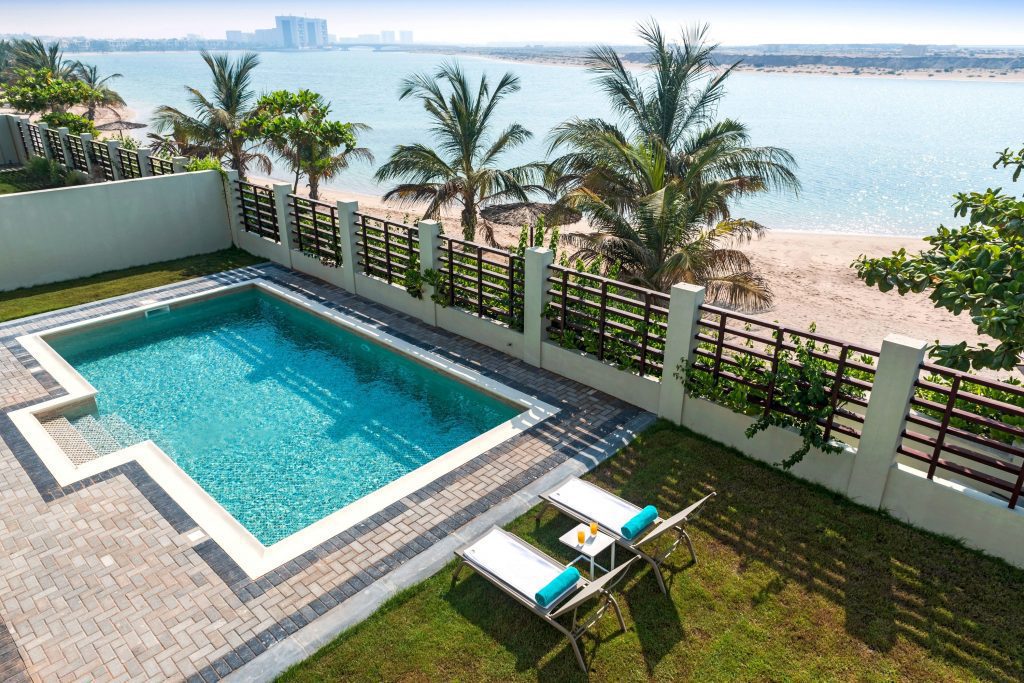 Catering for between four and six diners, the Oriental and Seafood BBQ options are priced AED999 and AED1,190 respectively. Featuring premium cuts of meat alongside a traditional selection of mezze, Arabic bread, and more, the Oriental BBQ chefs will cook up beef kebabs, chicken taouk, beef tikka, lamb chops, grilled vegetables, oriental rice, and soft drinks.
As well as mezze, the Seafood BBQ will include fresh whole sea bass and hammour, jumbo shrimps, mussels, and grilled vegetables plus soft drinks. Catering to groups of six to eight diners, the Funky BBQ option offers homemade beef burgers, chicken burgers, Frankfurter hotdogs, halloumi cheese wrapped in beef bacon, grilled vegetables skewers, salads, and mezze selection along with soft drinks, all for AED999.
Shisha will also be available on request, as well as additional BBQ items and lobster for AED190 per kg.
A private and family-friendly take on the relaxed getaway, Jannah Hotel Apartments & Villas Ras Al Khaimah's range of BBQ packages will appeal to all tastes and satisfy even the hungriest guests. Jannah Hotel Apartments & Villas Ras Al Khaimah invite guests to enjoy a staycation in the villas with great offers starting from AED 1,500 per night on the weekdays and AED 3,000 on weekends.
For more information, please visit www.jannah-hotels.com or call 800-JANNAH (526624).