Listen to this article
Although 2023 is only a few months away, there's still time for you to squeeze in some fun getaways this year.
You can do this easily when you choose Yas Island in Abu Dhabi as your destination.
Yas Island is home to three-world famous theme parks: Warner Bros. World Abu Dhabi, Ferrari World Abu Dhabi and Yas Waterworld.
As Abu Dhabi's premier entertainment and leisure hub, you can enjoy a wide array of fun activities and relaxing experiences here as well.
You even have the chance to save money with Yas Island's 1 Day 2 Parks in Abu Dhabi, the best value ticket that allows you to visit two theme parks in one day on the island.
With just this one ticket, you can enjoy different incredible rides, slides, attractions and other experiences that will let you end the year on a high note with your family or friends.
Events to Look Forward to on Yas Island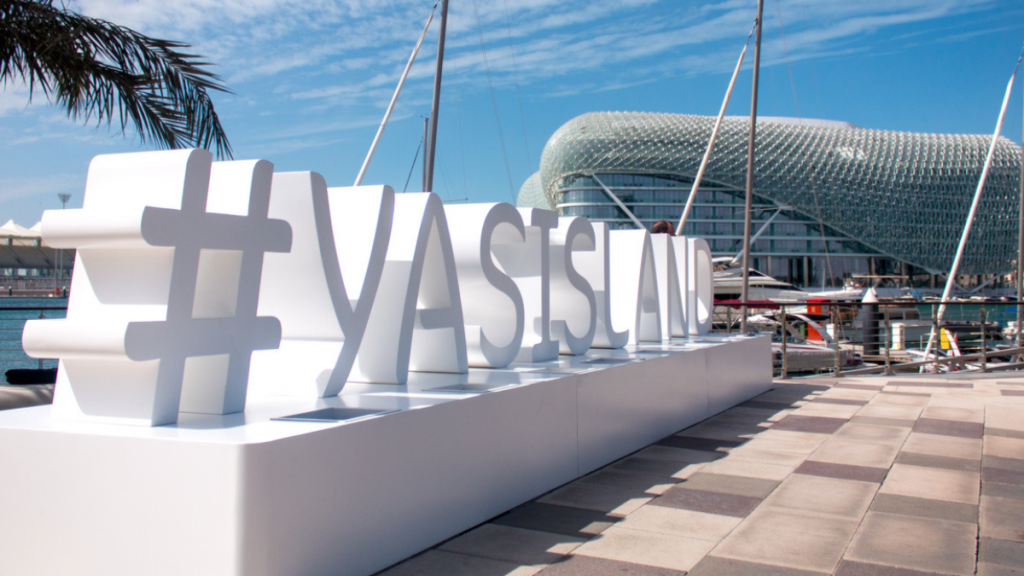 Whether you're going to Yas Island for a long holiday or a quick getaway, make sure you don't miss out on these fantastic events:
1. Winter Spectacular
If you want to experience winter in Abu Dhabi, put Warner Bros. World Abu Dhabi on your itinerary.
Warner Bros. Plaza, the theme park's center and gateway to the other lands, will be transformed into a looney, whimsical winter wonderland.
The plaza will be decked in white, bright lights and other vibrant decorations and features that you'll be in a festive mood throughout your stay here.
Moreover, the park has lined up two shows designed to make you laugh and experience a more celebratory mood: Bugs Saves the Holidays, Daffy's Dance Party and Gotham City Skate.
Bugs Saves the Holidays is an interactive, entertaining show featuring Bugs Bunny and the Looney Tunes gang. Expect plenty of song and dance numbers and be prepared to join one of them as the audience can participate.
Not to be outdone, Daffy Duck has his own show this season, too. Expect an over-the-top, hilarious performance from the comical character.
Lastly, Gotham City Skate lets you experience ice skating in Abu Dhabi at a Gotham City-inspired ice rink.
Of course, your visit here won't be complete without going on the park's most popular rides and attractions, such as:
Fast and Furry-ous
The Flintstones Bedrock River Adventure
Scooby-Doo: The Museum of Mysteries
Acme Factory
Ani-Mayhem
Batman: Knight Flight
Justice League: Warworld Attacks
Green Lantern: Galactic Odyssey
The Joker Funhouse
You can use your 1 Day 2 Parks ticket here and in either Ferrari World Abu Dhabi or Yas Waterworld.
Winter Spectacular begins this November 2022.
2. Winter Fest
Ferrari World Abu Dhabi also has its own version of a winter wonderland: Winter Fest.
This winter, the park will feature a variety of festive and bright decorations designed to bring you some holiday cheer.
The theme park's Winter Fest includes the following events and highlights:
Festive Trees and Tees Mini Golf
La Piazza Entertainment
Winterfest Quest
Gingerbread Factory and Holly Jolly Crafts
Make the most of your visit to Ferrari World Abu Dhabi by trying out its popular rides and attractions:
Formula Rossa
Flying Aces
Turbo Track
Fiorano GT Challenge
Turbo Tower
Karting Academy
Scuderia Challenge
The Winter Fest starts on November 12, 2022 and ends on January 8, 2022.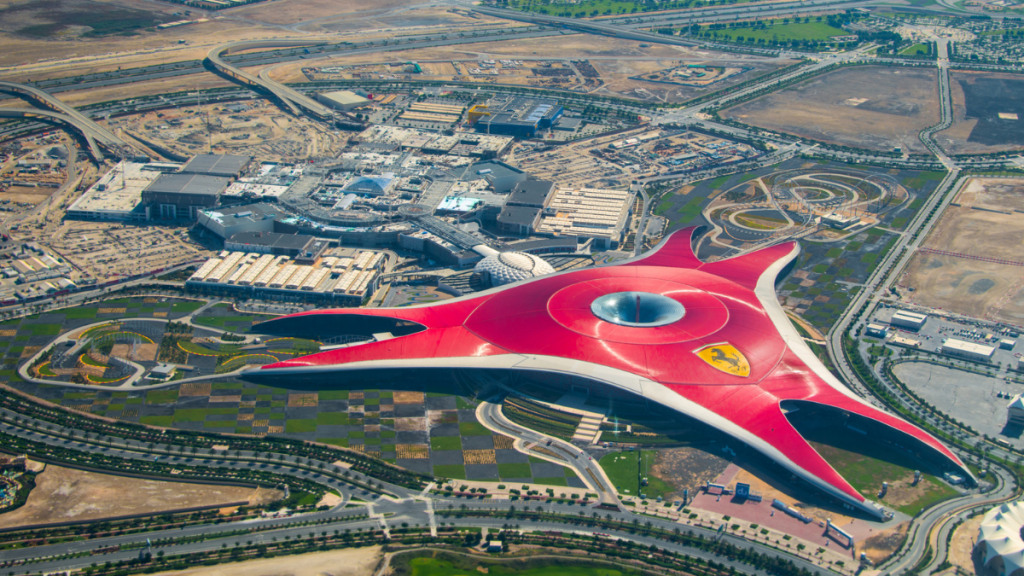 3. Ladies' Day
If you want to hang out with your girlfriends on Yas Island, visit Yas Waterworld on a Friday to enjoy Ladies' Day.
Every Friday, the waterpark turns pink, making it the perfect setting for your day out with your girlfriends.
While you're enjoying the different water rides and slides or relaxing and indulging in great food and drinks at one of the onsite dining areas, you can listen to great tunes played by the female DJ.
With only female guests around, you and your friends can be more comfortable with the all-ladies staff as well.
During Ladies' Day, you and your girlfriends can go on the waterpark's world-famous slides and attractions, including:
Bandit Bomber
Bubbles Barrel
Dawwama
Falcons Falaj
Hamlool's Humps
Jebel Drop
Liwa Loop
Pearl Diving Experience
Underwater VR Experience
If you have a linked card, you can earn more miles or use your Etihad Guest Miles to pay for your ticket.
Yas Waterworld's Ladies' Day runs every Friday until December 30, 2022.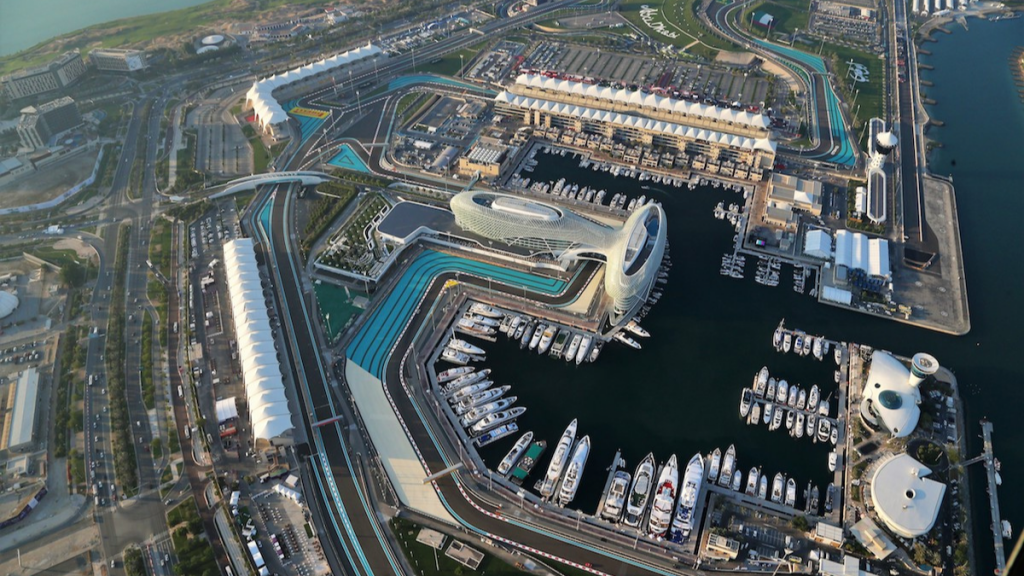 4. Formula 1 Etihad Airways Abu Dhabi Grand Prix 2022
Although Max Verstappen was already crowned this year's Formula 1 world champion and Oracle Red Bull Racing won the constructors' championship, the F1 Etihad Airways Abu Dhabi Grand Prix 2022 still promises to be an action-packed and exciting event.
Watch the various teams duke it out on the Yas Marina Circuit for the final points and cement their driver and team standings. Because of this, you can expect an exciting race that will give you the thrill of a lifetime.
Moreover, this will be the final race (for now) for four-time F1 world champion Sebastian Vettel and eight-time race champion and crowd favorite Daniel Ricciardo. Don't miss the chance to see them in action one last time.
The Abu Dhabi Grand Prix also has plenty of concerts, shows and other exciting events you shouldn't miss. It takes place from November 17, 2022 to November 20, 2022.
With all these events and more happening on Yas Island, you can have a fun, memorable final getaway for this year.