Claims to be better than ever this Glamping beach site with hammocks, campfires, yoga and beachside chills is now relocated to Ras Al Khaimah (previously located at Jebel Ali, Dubai)
Famous for its camping facilities, Banan beach has launched a non-stop 3 Night Staycation package for the upcoming New Years Celebration. So if you fancy a fabulous beach getaway during this long extended weekend (thanks to UAE switching its weekends). this celebration is for you.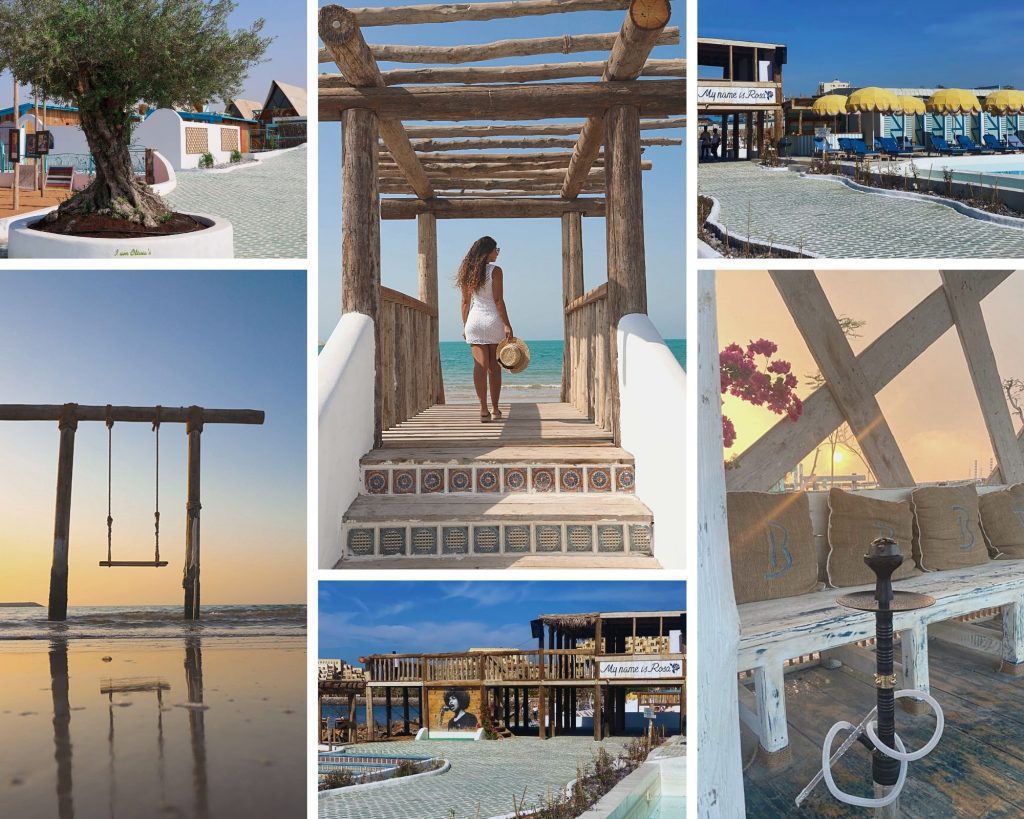 What's Included in NYE Staycation package?
A New year celebration that's 3 nights long. Isn't that amazing?
Check-in Thursday 30th Dec 2021 and Check out Sunday 2nd Jan 2022
Accommodation in magnificent beachside location (Chalet, Loft and Small tents to choose from)
All days Breakfast Included
On New Years EVE all meals (set menu), drinks and celebrations included (as per the packages you choose)
Accommodation types at Banan Beach
Banan Beach Resort is a leading Beach Resort in the United Arab Emirates providing premium hospitality services and creating an unforgettable experience. They offer 3 types of fantastic accommodation on the beach
Chalet
A three-bedroom Chalet – 75 sqm including a large garden with 14 sqm private pool.
Total Capacity: 6
Includes a private pool, 3 queen size beds, 3 Toilets, 3 Wardrobes and safes, Swings, Bar, Fridge and a private Barbeque area
Loft Tents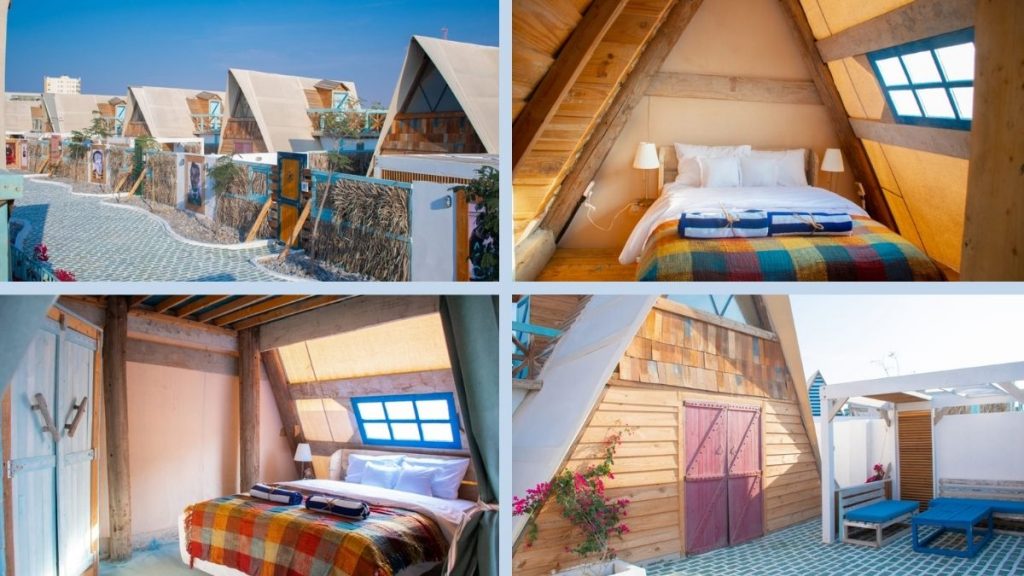 A two-bedroom loft tent – 36 sqm two levels including a sea view external terrace and large garden
Total Capacity: 4
This 2-floor tent includes a private sitting area, 2 queen size beds, 1 Toilet, 1 Wardrobe and safe, and a private Barbeque area
Small Tent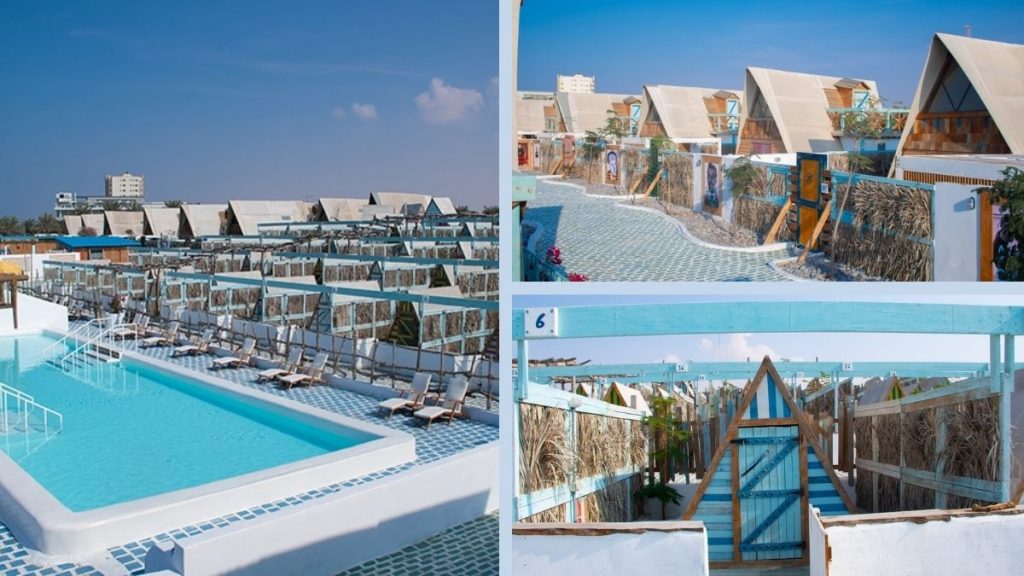 Beach Camp Tents – 6.25 sqm for 2 persons including an external deck with 2 chairs
Total Capacity: 2 Adults
Includes 1 double sized bed, private seating area and electrical plug
Activities and facilities at Banan Beach Ras Al Khaimah
If you've ever felt the urge to plunge into the beach to live free and feast on wood-fired cooking, but aren't quite ready to give up the UAE lifestyle just yet, then a compromise has just emerged. The new Banan Beach has a complete barbeque facility where you can grill your own food or let the experienced staff take care of it while you enjoy other activities. Firepit surrounded with comfy seating arrangements. Their lip-smacking menus and cosy campfire will live up to every inch of Instagram hype.
Other activities include:
Barbeque
Campfires
2 Swimming pools
Beach Volleyball
Hammocks
Swings facing water
Relaxing chairs for beachside chills
Stunning Restaurant
Mini mart
Take a tour of Banan Beach in this video
New Year Package Prices at Banan Beach Ras Al Khaimah
NYE Celebration and meal (set menu) included drinks as described below. All Staycation packages have daily breakfast
View of epic Ras Al Khaimah Fireworks from the beach
Chalet (Limited Availability)
2 Bubbly + 2 Liquor + 12 drinks tokens
Price: AED7000
Loft Tent
1 Bubbly + 1 Liquor + 8 drinks tokens
Price: AED2900
Small Tent
1 Bubbly + 8 drinks tokens
Price: AED1300
NYE (Walk-in)
2 day passes for 31st Dec and 1st Jan, NYE Celebration, Meals and 5 drink tokens
Price: AED550pp
Contact and Location
For inquiries and Bookings Call: 0505016413 or WhatsApp: https://bit.ly/3IHl2OG
Banan Beach, Al Marjan Island Ras Al Khaimah