Listen to this article
For an exclusive offer keep reading
Ten secure acres of desert delight dunes with pockets of Gaff Trees, a Koi Pond and stunning views of the Hajjar Mountains. This Glamp site embraces traditional Arabic Bedouin Tents together with British hospitality and quality care to create a down to earth camping experience.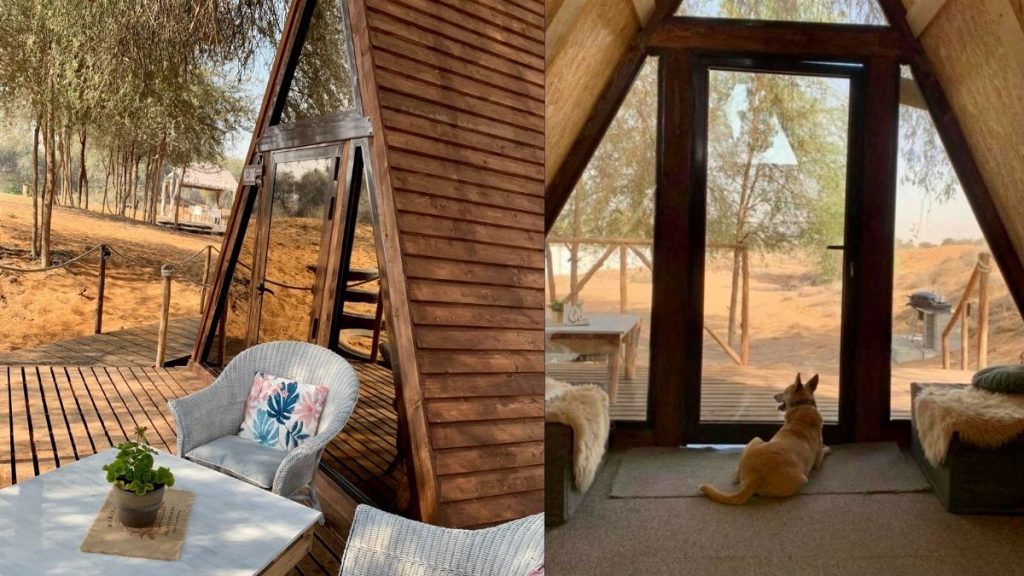 Unwind your days relaxing in the desert space, breathe in fresh country air whilst having everything to hand in your Tent accommodation.  BBQ under the stars and listen to the crickets or simply enjoy the ambience of your Glamping experience.
Dogs Welcome at RAK Glamping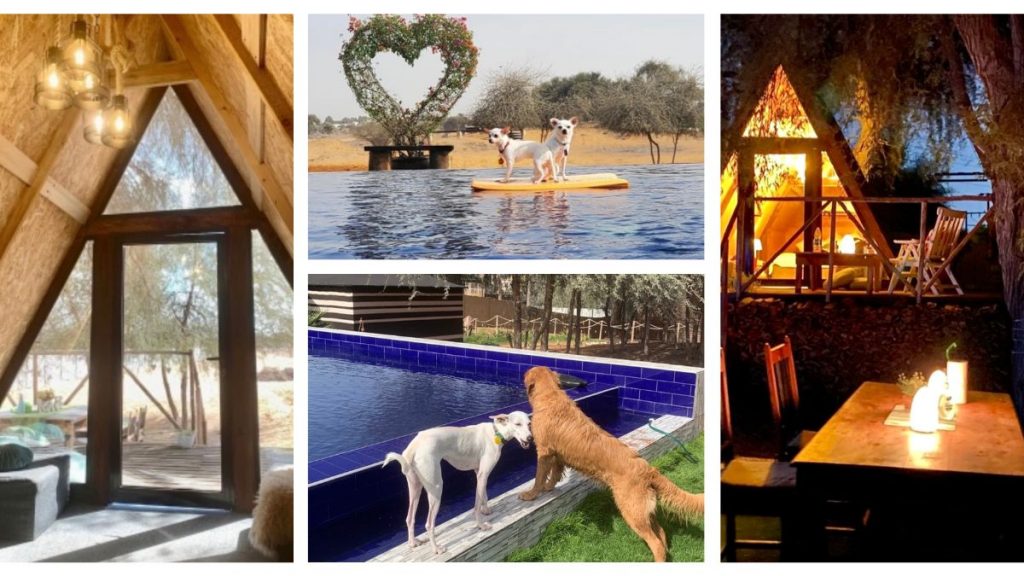 Whether you have a tiny pooch or an enormous hulk of a dog RAK Glamping welcome all sizes.
RAK Glamping has tailored the Glampsite for dogs including a fenced perimeter, plenty of trees to pee up, water bowls, tennis balls, doggy swimming pool (don't forget to bring your own swimming gear), doggy ice cream as well as an on-site pet store in case you forget something.  If you wish to explore Ras al Khaimah without your dog he or she can benefit from staying in their Doggy Day Care facility on-site at kennels for an additional charge. Remember to bring your dog's vaccination book too if you wish to spoil your dog all the more on your stay.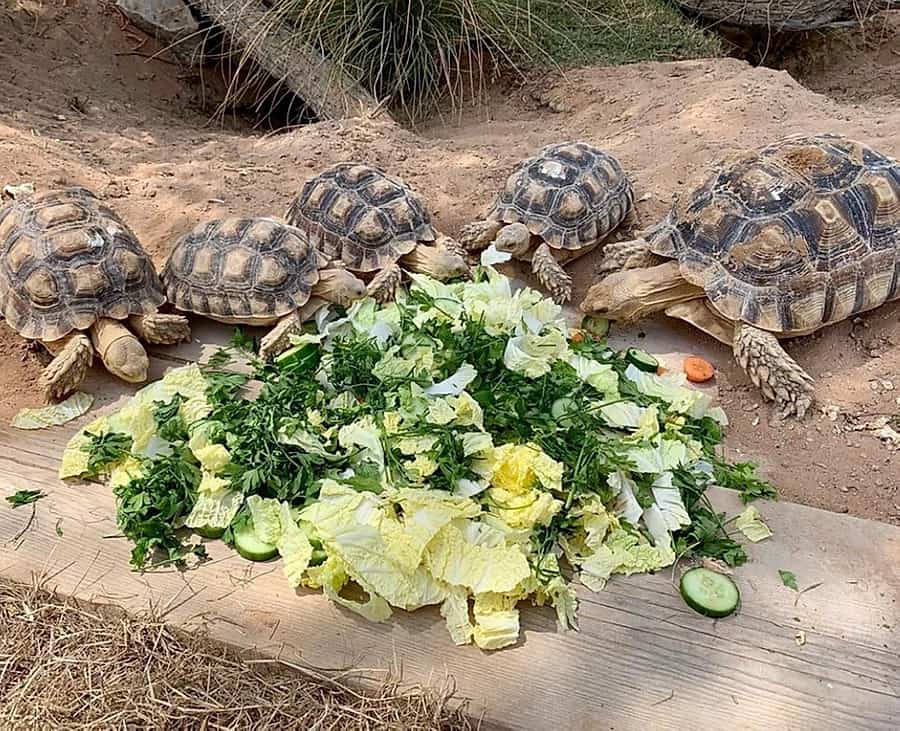 RAK Glamping has a tortoise sanctuary for guests to visit and learn a little about these awesome reptiles and a couple of elderly horses who love being spoiled with apples and carrots
Pool for Dogs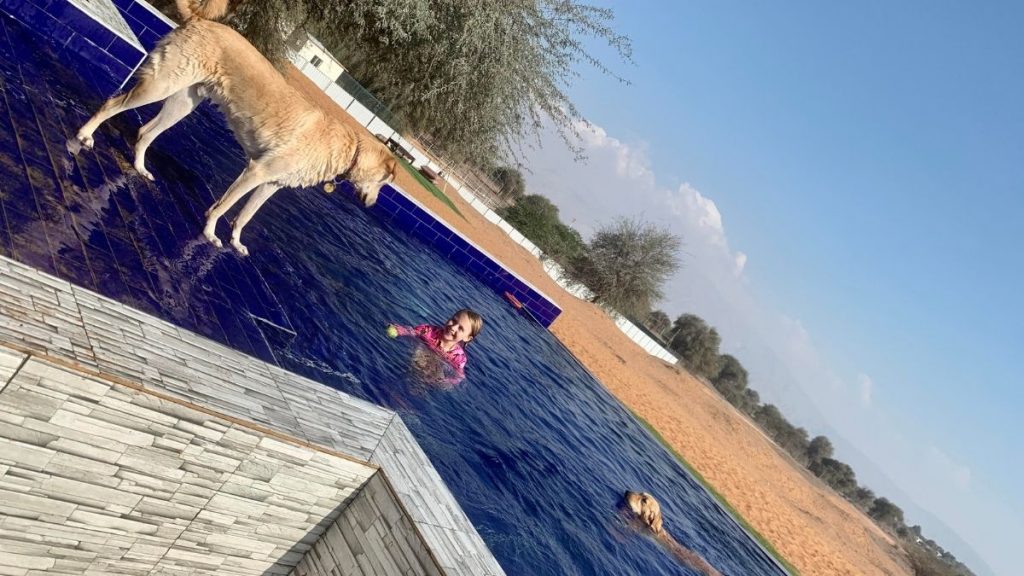 Share the love of water that many dogs have.  RAK Glamping have the UAE's only "Dog-Friendly Glampsite' pool.  Now available for all guests whether they are two-legged or four-legged. Available for all size dogs and humans.  Bring "the whole family" along and enjoy our 100% dog-friendly location, dogs are allowed to run free across the whole site, enjoy the gardens, pool area and even have a swim with their owners in their dog-friendly pool. 
Features of RAK Glamping
Set on 10 acres, RAK Glamping is based at Al Dahaisa Stables together with Homely Petz
Airconditioned Bedouin Tents
Refrigerator, Microwave and majlis sitting
Private Room
BBQ Area and Fire Pit
Electric Shower
Dog friendly pool
Voted the UAE'S Favourite Dog-Friendly Hotel at the Animalia Pet Industry Awards 2021
Traveller Review Awards Winner 2022 by Booking.com
RAK Glamping is a self-catering staycation and they offer BBQ's on-site for rental, there is an outside kitchenette area and microwave too. They also have a number of restaurants that are also happy to deliver if our guests choose not to cook
Guests can also feed tortoises, and visit the resident chickens, ducks, and horses.
The Instagrammable Wood Cabin at RAK Glamping
A-Frame Wood Cabin is a special location for those who want a little more isolation from other guests and to enjoy a secluded breakaway.
Set away from the Tents and Lodge this "Instagrammable" tree-house type cabin is a world away from city life and resort-style staycations. The A-Frame design was inspired by the love of wood and a desire to bring back a design that was very popular in the 1950's to 1970's. The rise in popularity of the design has given it a bit of a come-back and the smell of wood, artistic angles and Scandinavian feel of the room makes you drift off and relax.
A wood deck surrounds the Cabin which is nestled under a group of Gaff Trees creating dappled shade across the cabin and elevated wood deck. A private coal BBQ and seating area complete the privacy of this room. The views to the sand dunes offer serenity and the feeling of space and the welcoming vibes of being amongst the natural world and bird song above you. In the evenings the orange glow from the interior warms up the deck area creating a romantic and dreamy mood to relax in.
​The Cabin has its own "Wet Room" this is a toilet/shower combined, it is not en suite and is private for the guest in the cabin.
​Note: Guests must be 10 years or older due to the elevation of the room.
(The Cabin is air-conditioned and available 12 months of the year).
Glamping Prices
Prices Start from AED 450+taxes. Dogs stay for free. You can make your bookings here.
While all dogs are welcome, they must be fully up-to-date on vaccinations, and toilet trained. And of course, humans are responsible for picking up after them.
Exclusive Offer for WOW-RAK readers
This self-catering glampsite is open all summer offering a 20% discount to WOWRakers if you book directly on their website www.rakglamping.com for stays in June, July & August! Just quote WOWRAK22 to avail. Glamp in an air-conditioned Wood A-Frame Cabin, BBQ under the stars or order in from any food delivery service if you don't want to cook! Enjoy the stunning Infinity pool 24/7 and best of all you can bring your dog along too, any size accepted. What are you waiting for? Summer glamping on your doorstep in the heart of Ras al Khaimah.
Contact and Location
RAK Glamping, near Al Dahit South, Ras Al Khaimah Tel: 050 8717 072
---
---