Listen to this article
Ras Al Khaimah's hotel offerings are about to get an additional boost with the launch on July 1 of Movenpick Resort Al Marjan Island
When it opens on Al Marjan Island (man-made), the five-star resort will become the first Movenpick property in the Emirate. It will be the first Movenpick resort.
The new hotel will be the home of the largest floating water park in Ras Al Khaimah. It includes slides, monkey bars, and overwater trampolines.
Movenpick Al Marjan is located on a 300-metre stretch on the golden shoreline. It will offer 418 rooms with ocean views and sleek chalet-style suites directly on the beach.
Eight Panoramic Bridge Suites provide stunning views and allow you to stay in one of the longest suspension bridges in the Northern Emirates. It spans the two towers of the hotel. (check out below for more info)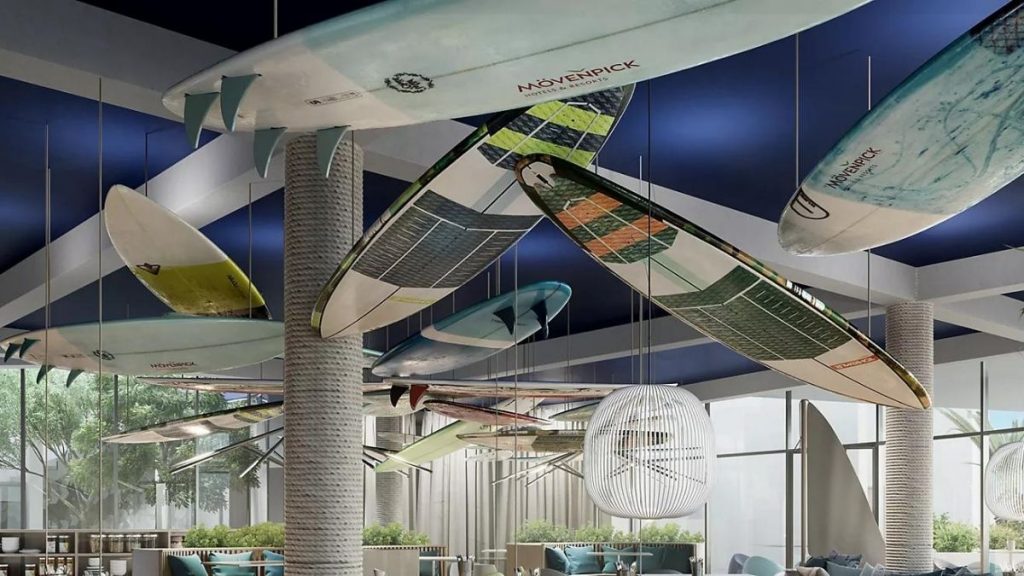 There are three pools, a watersports centre, and a wellness hub that offers yoga, Pilates, and other group exercise classes. The Starfish Adventure Kids Club is available for children, covering 200 square meters. The club also features an outdoor playground.
"We have put together an exciting exploration programme for children of all ages, which will allow parents to enjoy peace of mind as children will be taken care of from day to night in an environment which inspires imagination through hands-on edutainment activities, supervised by a professional team, balancing each child's needs and interests," said Fabien Chesnais, general manager at the resort.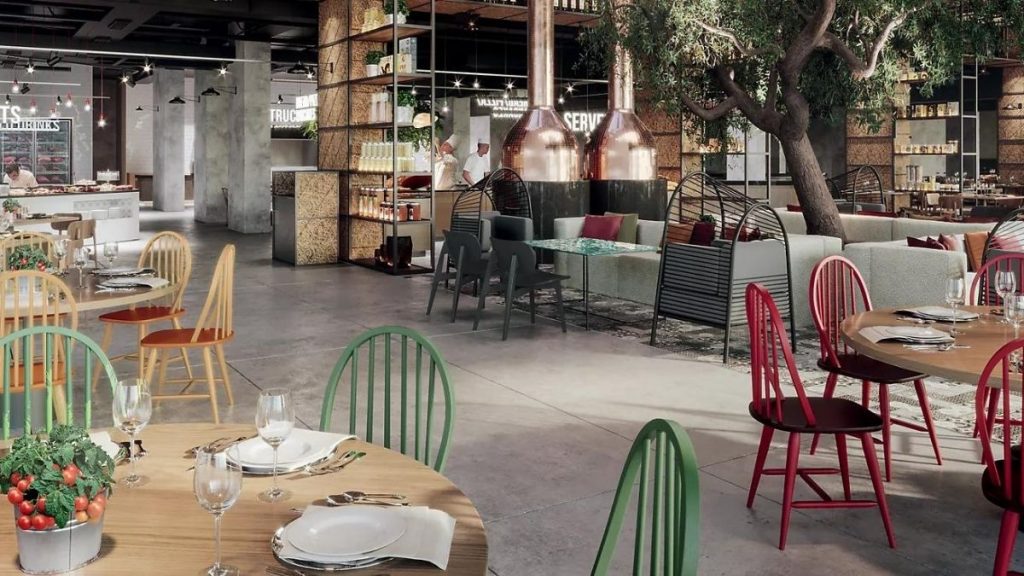 There's also Citrine Spa, which has four treatment rooms and offers a wide range of therapies.
Six restaurants are available for dining: Neo Sky Bar and The Market, which is an open-plan, family-friendly, all-day restaurant.
Boons bistro is also available. The Beach House offers a laid-back coastal experience, as well as a wide range of American, European, and Hispanic cuisines. Boho-chic Ula offers organic, earthy fare. Moca lobby lounge hosts the Children's Candy Corner.
The amazing suspended bridge of Mövenpick Resort Al Marjan
This suspended bridge is being dubbed as the longest suspended bridge in the Northern Emirates. Part of the Mövenpick Resort Al Marjan, the 36-metre long suspended bridge connects the hotel's two buildings.
Held together by four solid 4-metre high trusses, weighing 55 tonnes each, the Ras Al Khaimah suspended bridge is installed 44.2 metres above the ground.
But that's not all – this is no ordinary bridge. The Mövenpick Resort Al Marjan suspended bridge in Ras Al Khaimah is designed to house eight lavish hotel rooms that will offer guests an unhindered vantage point of the Al Marjan Island landscape and skyline.
Rooms in a suspended bridge? That definitely represents a groundbreaking addition to the tourist attractions in RAK!
Contact and Location
http://www.movenpick.com/marjanisland