Celebrate the Magic of the Festive Season at Rixos Bab Al Bahr Ras Al Khaimah
Rixos Bab Al Bahr, set on the pristine shores of the Arabian Gulf, invites guests to celebrate the magic of the season with a series of memorable festive experiences. With a collection of immersive events that are sure to delight the whole family, the resort is the perfect location to escape to this December.
Just one hour's drive from Dubai, the all-inclusive resort is ideally positioned for an exclusive escape this holiday season. With rates starting from AED 1,050, guests can unwind in spacious rooms overlooking mesmerizing views of Al Marjan Island. The kaleidoscope of cuisines, water sport action, activities and live entertainment keep the whole family entertained all season long.
Christmas Eve
Revel in the holiday spirit with an indulgent Christmas Eve dinner at one of Rixos Bab Al Bahr's restaurants. From a traditional Christmas themed buffet to specially curated dinner menus served across the resort, guests will be spoilt for choice. Diners are invited to elevate the joy and spirit of the season with live entertainment, fun games and activities, as well as a drop-in from Santa.
Details: 24th December 2020
Sea&See | Christmas Cocktails | 5PM
Seven Heights | Traditional Christmas Buffet Dinner | 6:30 PM to 11:00 PM
A La Carte Restaurants | Signature Christmas Set Menus | 6:30 PM to 11:00 PM
Beachside | Beach Kids Festival | 8 PM
Entertainment Square and Sea&See | Christmas Party with Live Entertainment | From 7:30 PM
Christmas Day
Feel the joy of Christmas Day together with family and friends with a decadent Christmas Day brunch served with all the traditional trimmings. Guests are invited to celebrate the most anticipated day of the year as they dine to their hearts content with lavish buffets accompanied by Rixos' signature celebratory cheer.
Details: 25th December 2020
Seven Heights
Christmas Day Brunch | 12:30PM to 4:30PM
Christmas Day Buffet Dinner | 6:30PM to 11:00PM
A La Carte Restaurants | Signature Christmas Set Menus | 6:30PM to 11:00PM
New Year's Eve
Guests are invited to leave all their worries behind as they celebrate the last day of 2020 with a bang. The exciting line-up for the night includes a number of surprises as well as performances by skilled acrobats, international dancers and a live DJ spinning the best tunes.
The evening starts with a Kids Beach Festival featuring magic performances, inflatable games, stilt walkers, bubble shows and many more surprises. The Gala Dinner follows, as guests indulge in a lavish meal. The fabulous night plays host to a spectacular firework display that is sure to bring in the year of 2021 with extra sparkle. With uninterrupted views of the midnight sparklers, Rixos Bab Al Bahr's New Year's Eve Gala provides for an unforgettable experience filled with memories to last a lifetime.
Details: 31st December 2020
Kids Beach Festival | 6:30PM
Gala Dinner | 7PM
Raffle Draw | 8:30PM
Musical Dance Show | 9PM
Countdown to Midnight | 11:59PM
Afterparty | 12AM onwards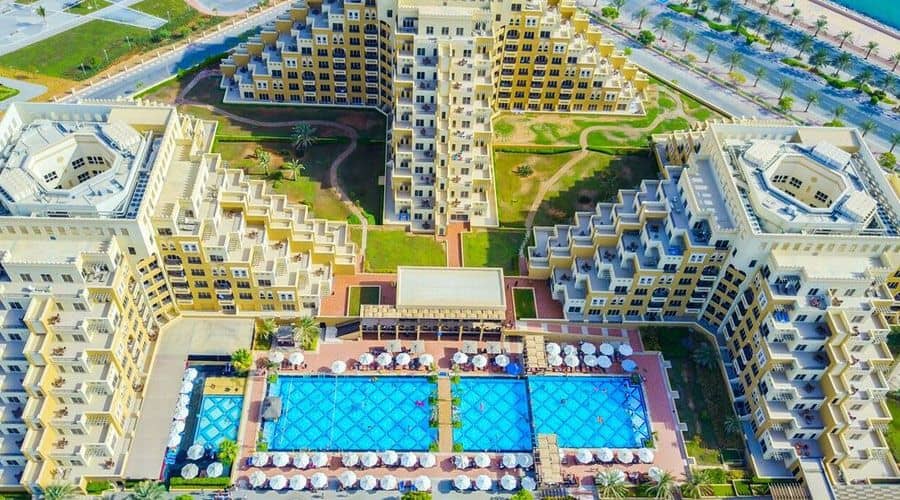 Orthodox Christmas
Create timeless memories on Orthodox Christmas Eve and Christmas Day with specially curated menus at Seven Heights Restaurant. Guests are invited to savor all the traditional favorites along with international signatures as they rejoice and celebrate this merry day.
Dates: January 6th and 7th
Details:
Seven Heights Restaurant
Orthodox Christmas Eve Dinner | January 6th
Orthodox Christmas Day | January 7th – Brunch and Dinner
Contact and Location
• Reservations Number: +971 (7) 244 4400
• Reservations Email: reservation.rak@rixos.com
---
---