Careem and Hala are now available in Ras Al Khaimah
Ras Al Khaimah Transport Authority has launched a partnership with Careem and Hala to offer ride-hailing services within the emirate. The launch marks the first time Ras Al Khaimah will have offered an e-hailing service for taxis and limos.
The move is aimed at helping visitors and residents by allowing to let them knowing their ride ETA, fare estimates and drive details, as well as by having a variety of payment options and the ability to collect reward points.
This step comes from the authority's commitment to uplift the transport sector and ensure the provision of safe, reliable and smart transport services
The launch follows a successful pilot phase of 50 taxis, where the average arrival time for a taxi to the customer has reached under 5 minutes – a number expected to reduce as the taxi fleet now increases to 500 taxis equipped with Careem technology, allowing them to be booked easily and from anywhere, at the touch of a button, an official press release detailed. 
As for the second phase of the roll out, Hala noted that each taxi driver has participated in intensive training, with an onboarding program to ensure a high competency with the booking technology, and ongoing training schedule in place for continued development.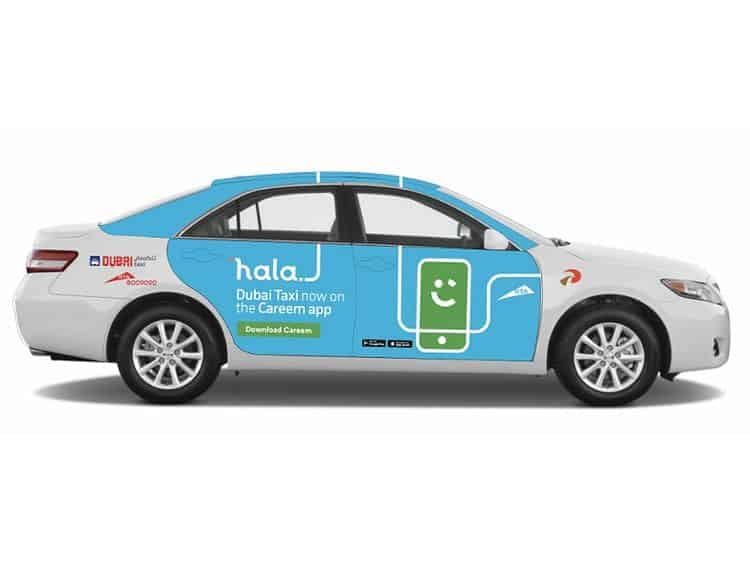 Hala rides will offer the most affordable option, with the added benefit of no surge pricing during peak hours.
Ras Al Khaimah residents can begin using the smart service immediately by downloading the app, although note that Careem and Hala are both in a pilot phase until mid-August when they will ramp up their fleet.
Careem is available to download and install on iOS and Android devices. Head to your preferred app store and search for Careem.
The app is not available on Blackberry or Windows devices, but you can still make a booking on the web at www.careem.com.
---
---