Bedouin Oasis Camp Ras Al Khaimah
The first Bedouin-style desert camp in Ras Al Khaimah provides visitors with the perfect opportunity to explore desert living. With only traditional and natural materials, the Bedouin Oasis Desert Camp is a step back into the days when tent roofs were made from goat hair, and only fire or an antique gas light provided heat and light.
This secret haven has been designed for the discerning customer, desiring a traditional magical experience of the Arabian Desert, fused with indulgence and luxury. The Bedouin Oasis is an authentic reproduction of Bedouin life just as it used to be. Surreal simple ambiance, it's a place for everybody where many activities can be experienced while your stay.
This Arabian sanctuary is nestled between two of the most beautiful dunes in Ras Al Khaimah, in a secluded area of the desert landscape. It is one of the most sought-after locations for special occasions, distinctive events, themed travel and gatherings with family or friends. Many programmes are organized for visitors, and many activities are available. These include camel rides, henna painting, sand boarding, and off-road activities. Guests are offered drinks, snacks and a great line-up of popular movies.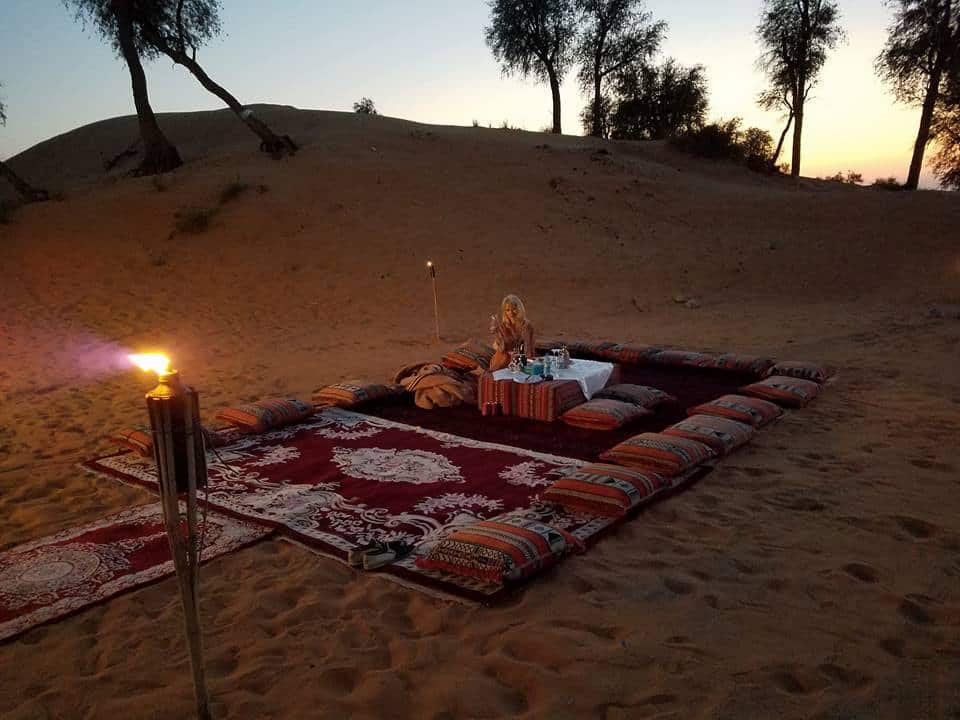 For the ultimate oasis retreat, overnight stays under a canopy of stars are also available, for an unforgettable experience.
Overnight stay prices start from AED 400 for 2
Contact and Location
Have a good time of tranquil camping at Bedouin Oasis Ras Al Khaimah.For more information and booking please contact Mob 0502284380 or 0555603340 and email to info@gulftoursae.com
---
---